Francheska and Julio's love story reached new heights as they exchanged vows in a breathtakingly beautiful ceremony at Promise Ridge tucked away in the Poconos. The stunning backdrop of the mountains, lush forests, and rolling hills created a serene and romantic ambiance that complemented the couple's love for each other.
The ceremony space was adorned with an exquisite display of flowers in different shades of pinks and dark peach. The radiant bride was adorned with a splendid bouquet with a harmonious blend of pink and peachy roses, accentuated by bursts of opulent purple peonies and delicate ivory baby breath. The aroma of fresh blooms filled the air, adding to an enchanting atmosphere.
As the sun set behind the mountains, the warm glow of the fading light added to the already alluring atmosphere, making it a night that the couple and their guests will never forget. It was a day of love, laughter, and togetherness, and one that will be remembered fondly by all who were fortunate enough to be present.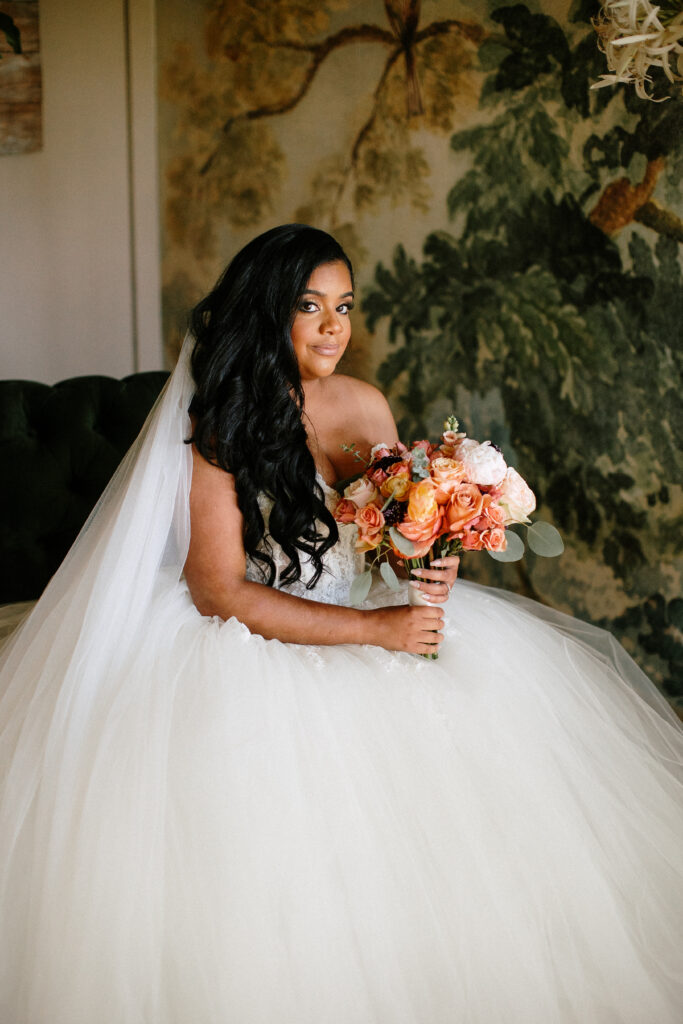 | Photographer: Carolyn Jorgensen Photography | Venue: Promise Ridge |