Welcome to Sarah and Jared's beautifully natural, bohemian style wedding. We wanted to try to capture this couple's warm personalities with their wild and colorful inspiration. We took their words "airy", "warm", "bohemian", and "golden hour" to our local growers to pick out the perfect blooms for their special day.
If you noticed, we only added a few classic roses to her arrangements and filled in the rest of the space with ranunculus, lisianthus, delphinium, thistle, zinnias, snapdragons and so many more to create a more unique and organic feel to their wedding. We love designing weddings like this because it gives us a more creative challenge to work with our local growers and their limited variety of blooms and create something one-of-a-kind.
Sarah and Jared wanted their wedding to be a very warm, comforting and familial environment for their guests and Promise Ridge is the PERFECT venue for this. It is a small intimate venue on the top of the Pocono Mountains, perfect for catching the sun in it's peak golden hour. Which is exactly what Sarah and Jared wanted for their wedding and it could not have been a more beautiful September day to capture the sunset!
Thank you, Sarah and Jared for letting us add to your special day! We wish you all the happiness and warmth in your future together!!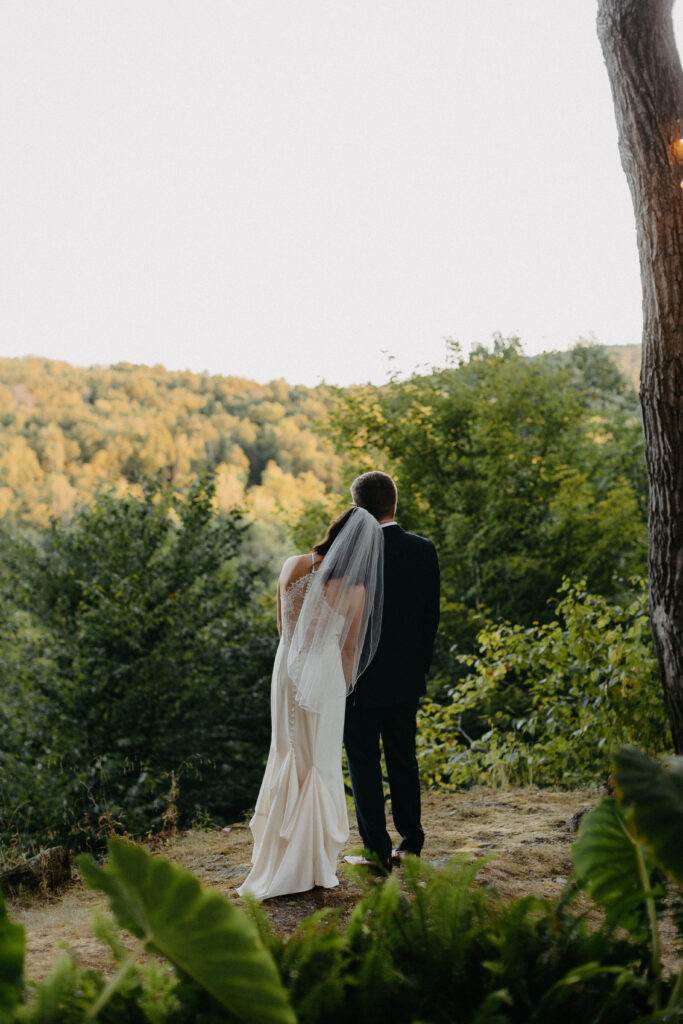 Venue: Promise Ridge Photographer: Carolyn Jorgensen Photography Caterer: Kara's Kitchen