As the summer sun shone down on the luscious greenery of Graeme Park, Morgan and Ken exchanged their vows surrounded by a stunning display of meticulously designed blush and cream-colored roses. The couple's vision for a luxurious and romantic wedding was perfectly realized with the addition of these gorgeous blooms.
The bridesmaids looked simply divine in their elegant sage dresses, each holding a delicate rose and mixed floral bouquet that perfectly complemented the overall color scheme. Meanwhile, the groom and his groomsmen looked dapper in their navy suits, with matching rose boutonnieres adding a touch of sophistication to their attire.
Of course, the true star of the show was the radiant bride, who looked positively enchanting with her exquisite bouquet of blush and cream. The delicate petals perfectly matched the dreamy atmosphere of the day, creating a truly unforgettable aesthetic.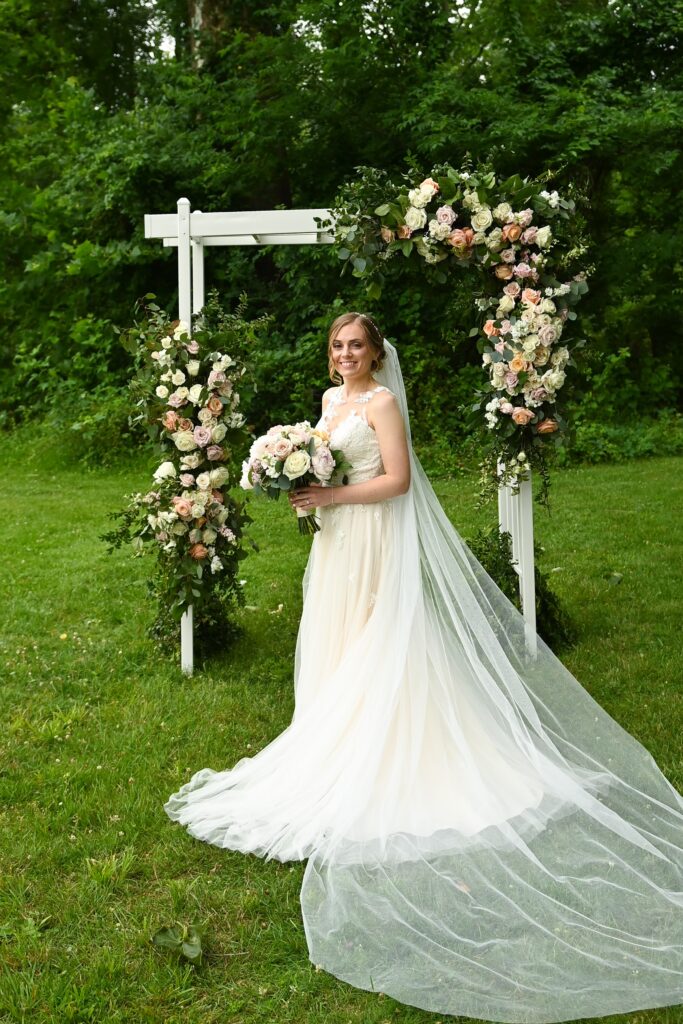 | Photographer: Elaine Gates Photography | Venue: Graeme Park |