Promise Ridge is one of our favorite venues in the area. It's perfect for couples like Jullianne and Kyle who want a smaller more intimate wedding with a beautiful, natural backdrop of live plants! The living wall is just one of the amazing views on top of of this mountain. If you look out off the mountain you can see all the beautiful trees that create the gorgeous landscape of the Pocono Mountains!
Jullianne and Kyle wanted a ethereal and natural feel to their wedding, with a cream and green color palette. Which we helped them achieve with white tulips, baby's breath, wax flower, ranunculus and roses. We also added some silver dollar eucalyptus and salal to add the touches of green. They also wanted all of their guests to wear sage green to really tie all the colors together with not only the flowers, but also the landscape!
We love working with couples like Jullianne and Kyle. They are so wonderful and we wish them all the luck in the future and their life together!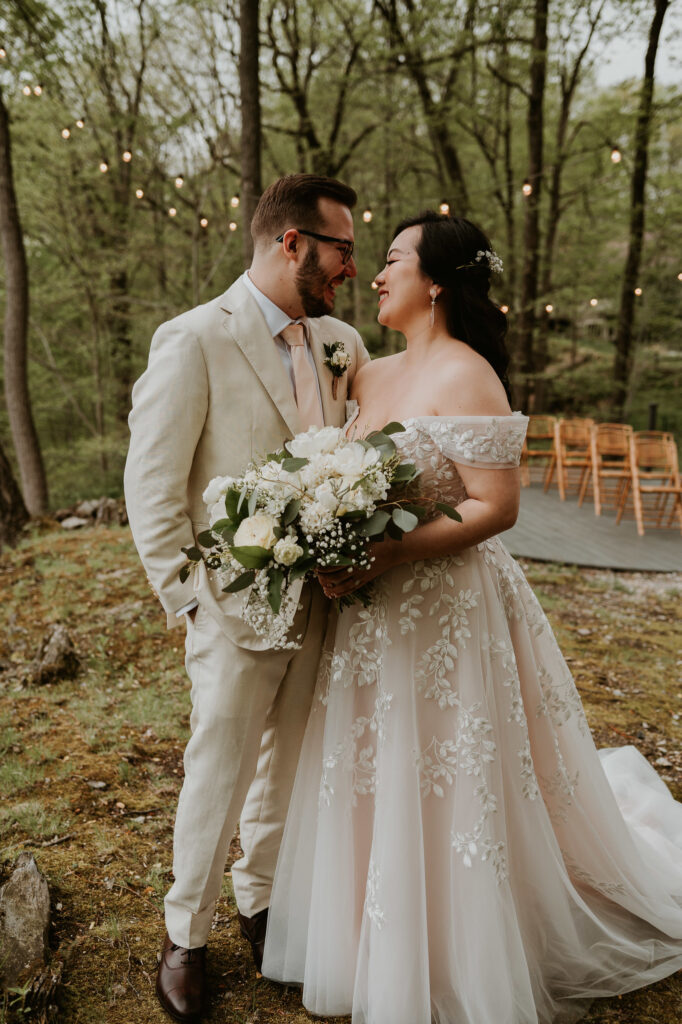 Venue: Promise Ridge Photographer: Dearly Beloved Caterer: Chef Kara Hair/Makeup: Jennifer Le from Colour Nails & Hair Spa