Lauren and Bruce wanted a very specific look they wanted for their wedding and we love that! We love when clients come to us and say, "This is what I want can you help?" and we say, "Yes of course!" and we do our best to replicate what our couples want in a way that fits their budget, while still keeping with the look of their inspiration pictures. For their wedding, they decided to go with the very eye-catching blue dendrob orchids accompanied with the very extravagant looking peacock feathers. A very iconic and memorable way to decorate your wedding, something that all their guests will remember when they think about their wedding day!
Working to incorporate these orchids is a big task, especially in the fall because orchids need a very specific type of environment to survive. So we had to carefully plan our arrangements around keeping these beautiful orchids in perfect shape for the big day! Our couple also paired these beautiful blues and purples with a classic white to really tie in the classic vibe. So while we designed our arrangements, we put all of the white flowers and greenery in first and then the day before the wedding we added all of the orchids and peacock feathers to ensure they looked their most beautiful the day of the wedding!
We incorporated these blue and purple dendrob orchids into every piece Lauren and Bruce wanted for their ceremony and reception. In our opinion, the high centerpieces, accompanied with some loose-laid greenery and candles on the surrounding tables, really make the room feel magical and tie everything else together perfectly.
Thank you Lauren and Bruce for trusting us with your vision and letting us bring it to life! We wish you all the best, congratulations!!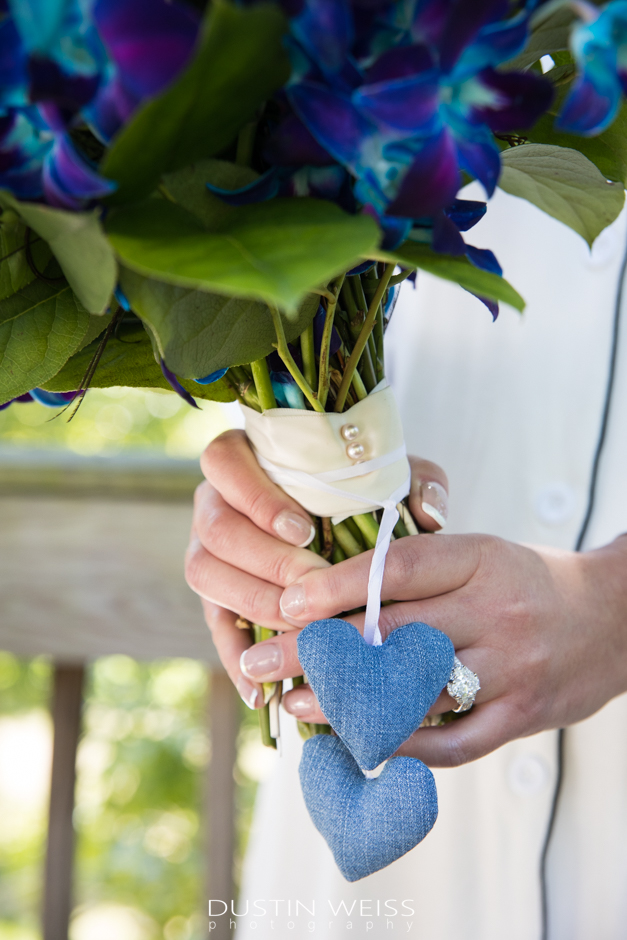 Venue: Glasbern Inn Photographer: Dustin Weiss Makeup: Makeup By Roxy