Nestled in the heart of the Pocono Mountains, the couple, Horizon and William exchanged vows amidst the backdrop of a scenic mountain range. This intimate wedding was one to remember, with the Gatsby themed décor and the blush and scarlet rose blossoms that captured the essence of a romantic and timeless event.
The wedding procession was led by the flower girl crowned with matching blossoms followed by the bridesmaids with bouquets of cream and crimson roses. The bride's bouquet was a gorgeous arrangement of blush, champagne, and deep red roses with greenery perfectly complementing the floral draped trellis awaiting her .
Excitement filled the air as Mr. and Mrs. sat at a carefully garnished table, surrounded by a beautiful display of blush, cream, and scarlet roses. The pair enjoyed their first meal together as newlyweds, surrounded by their closest friends and family after exchanging heartfelt vows. Inspired by the glamour and elegance of the roaring twenties, this Gatsby-inspired wedding was a celebration of the love and joy surrounding such a beautiful union.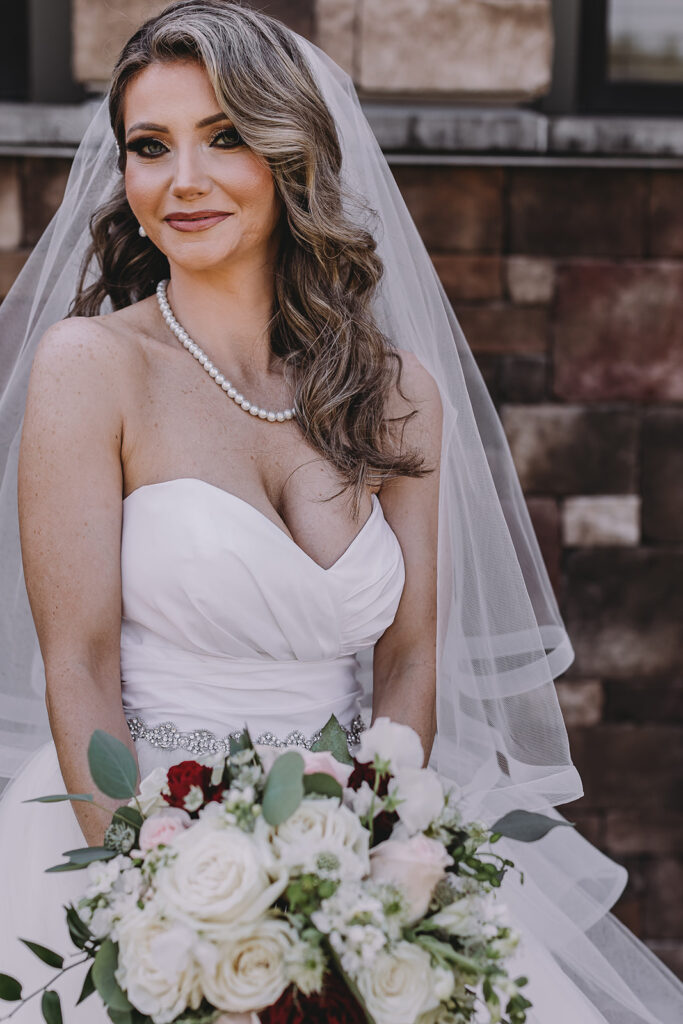 | Photographer: Ray of Sunshine Photography | Venue: Blue Mountain Resort |