Do you have a big space you want to use for your wedding, but you do not know where to start? We took this gigantic property and turned it into a wildflower wonderland, adding in a few starry touches with some traditional Moravian Stars to our install pieces!
Gussie and Greg really wanted their feel to be a warm woodland meets black-tie event for all their friends and family to enjoy! We started by creating these HUGE installation pieces to go above the Head Table and the Bar. We made the bar piece with limonium, baby blue & silver dollar eucalyptus, locally sourced bamboo and added a few Moravian stars to create a starry night effect. The piece above the Head Table had a few more greens in it than the bar piece, but we tried to make Gussie and Greg feel like they were in their own woodland wonderland.
Gussie's bouquet…GORGEOUS!! We love brides who prefer a more wildflower look and locally sourced blooms for their bouquet! Using all white ranunculus, stock, limonium, lisianthus, scabiousa, and then added a few touches of green with hellebores, seeded eucalyptus, and salal. Such a classic color palette with a new wildflower spin, this theme followed throughout the rest of their arrangements as well.
For their ceremony, they chose to go with our beautiful, asymmetrical floral and greenery columns with tiny gardens down the aisle. Which we repurposed, the columns in front of the entry way and the aisle gardens in front of the band. Also adding many, many, many candles on the tables to create the warm glow of an enchanted forest!
Thank you so much Gussie and Greg for letting us make your wonderland wedding dreams come true! We wish you all the happiness and luck in your future together.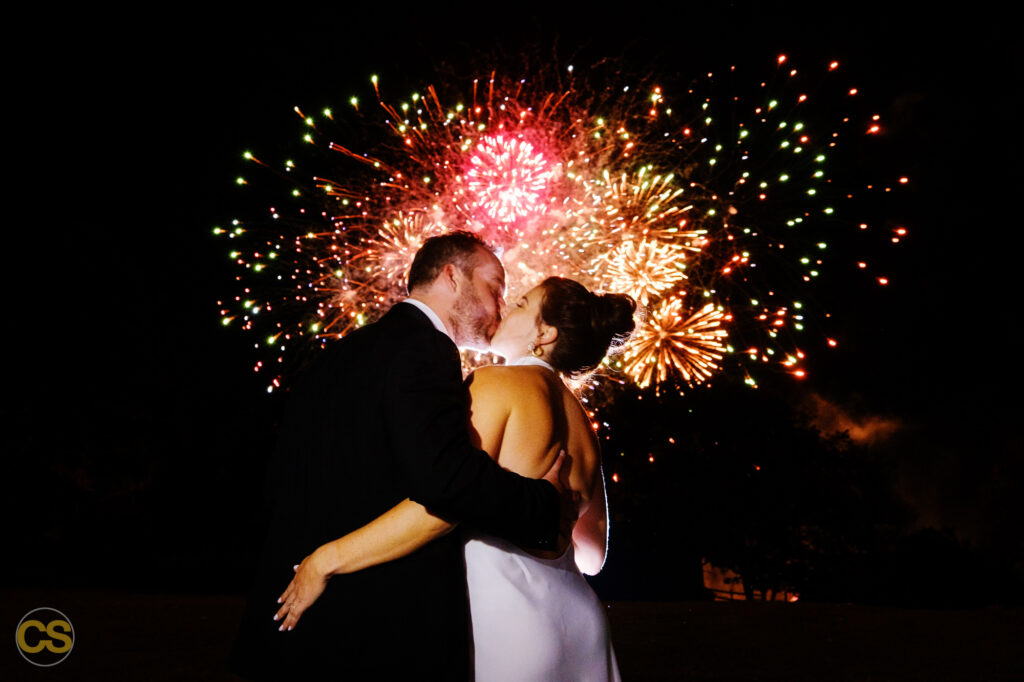 Photographer: Connor Studios