This early evening wedding was set at The Hotel Hershey Rock Garden making for a beautifully romantic celebration of love. Accentuated by stunning floral arrangements of delicate cream colored Italian Ruscus and Playa Blanca Roses, creating an atmosphere of elegance and sophistication this proved to be an evening to remember.
From the bride's bouquet to the centerpieces adorning the reception tables, every floral arrangement was carefully crafted displaying varying combinations and arrangements curated to highlight the couple's unique wedding style and theme. Annie, the jubilant bride walked down the aisle to a stone vestibule adorned with champagne hued florals, where she and the groom Tyler exchanged heartfelt vows.
The reception started as the sun began to set over The Castilian Room where bride and groom were glowing in the soft evening light, adding a touch of magic to the already enchanting setting. The beauty and sophistication of the chosen florals complemented the joy and love of the couple and their guests, creating a truly unforgettable wedding for all in attendance. Annie and Tyler it was a delight picking the perfect blooms for such a beautiful couple!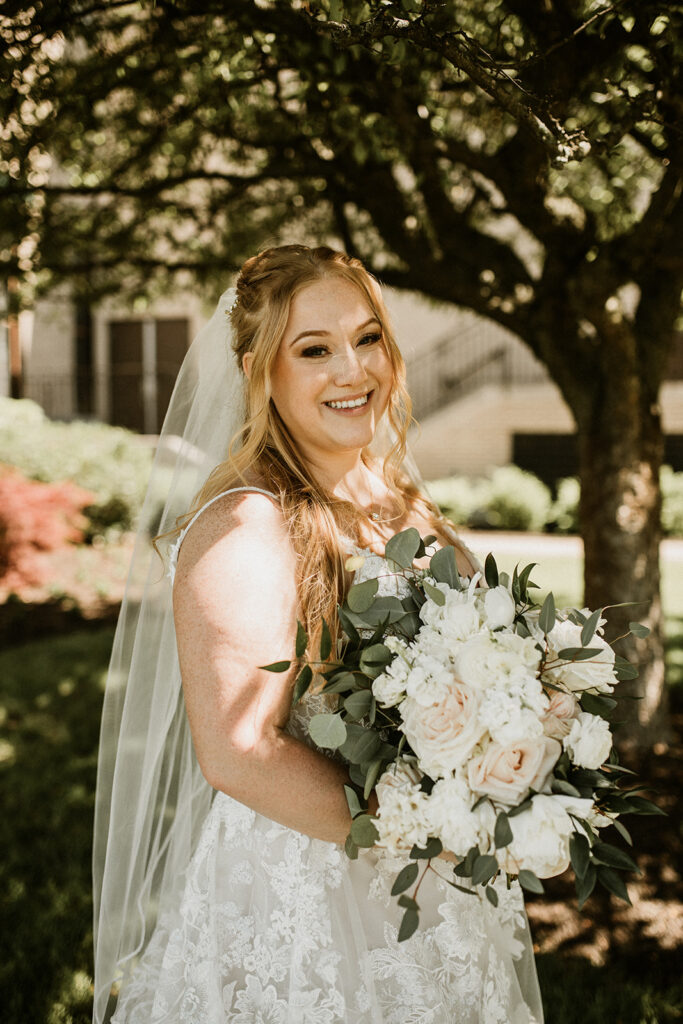 Venue: The Hotel Hershey Photographer: Mood & Moon Photography