"Elegant, timeless with a touch of nautical…" These were the words Brittany used to describe the feel she wanted to evoke when her guests experienced her flowers and wedding decor. As designers, we work hard to set up a wedding. But, we typically have the decor set about an hour before the ceremony. We time it that way so the early bird guests don't see us running about, making the magic happen. We often joke with clients that a "sweaty florist" setting up really ruins the romance. So our goal is always to be done, way before your guests arrive. What that typically means, is that we don't get to see guests reactions, and often, our brides in their gowns with their flowers.
So, when their photographer shares images with us, it's often the first glimpse we really have into the amazing party. So, we were thrilled when New Jersey photographer, Starky Morillo, sent over the pictures from Brittany and Anthony's wedding. It was so clear to us that their guests were having a fantastic experience. The wedding was held at the gorgeous Lake Mohawk Country Club in Sparta, NJ– pretty much the perfect backdrop for a nautical feel, minus the ocean.
With a color palette of deep burgundies, blush, mauve, and textured greenery, the florals really stood out marvelously against the serene lakeside backdrop. We also got to incorporate dahlias from some of our local growers. These dahlias are so special and meticulously cared for by the growers, resulting in rich colors and ruffly petals that add so much texture and dimension to our design work. For us, peonies in the spring and dahlias in the fall, really create such soft romantic shapes, that really take a bouquet to the next level. A heartfelt congratulations to Brittany and Anthony– thank you for including us in your big day.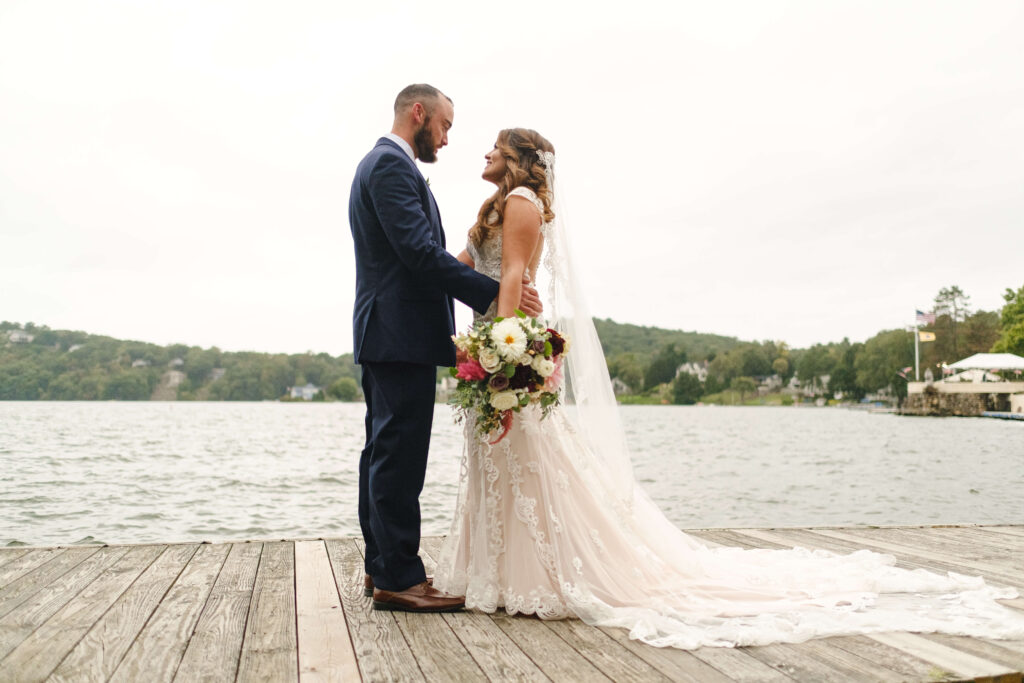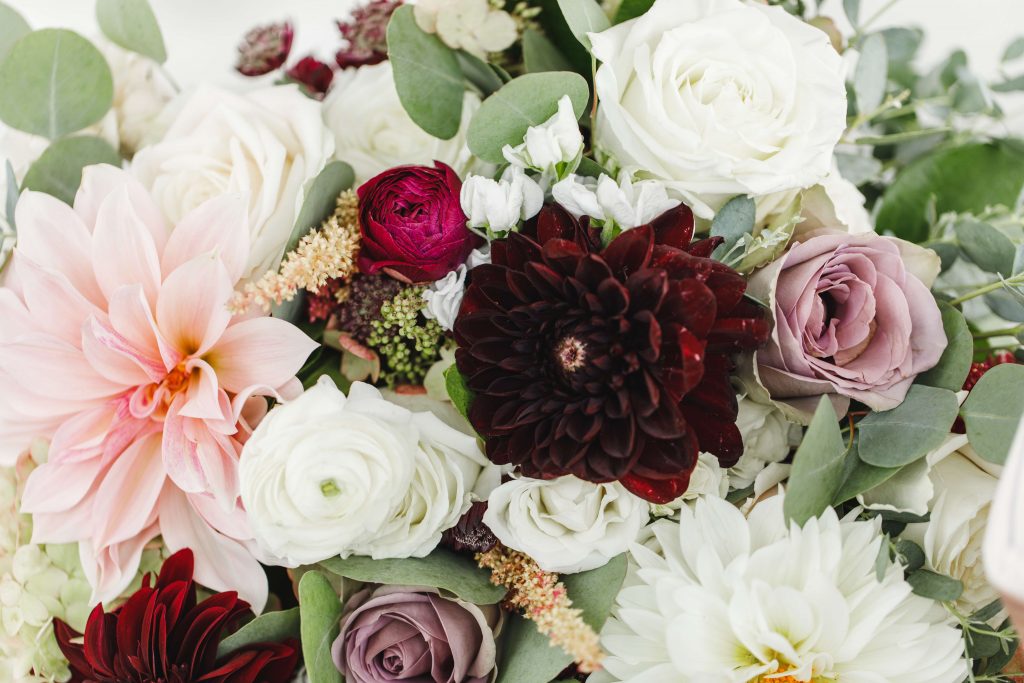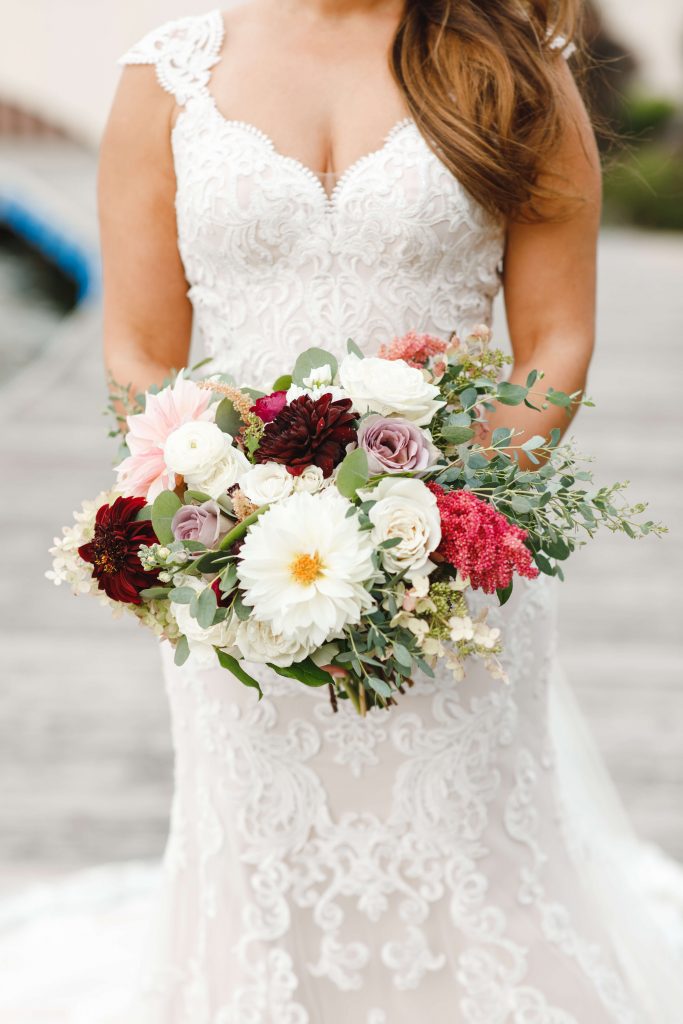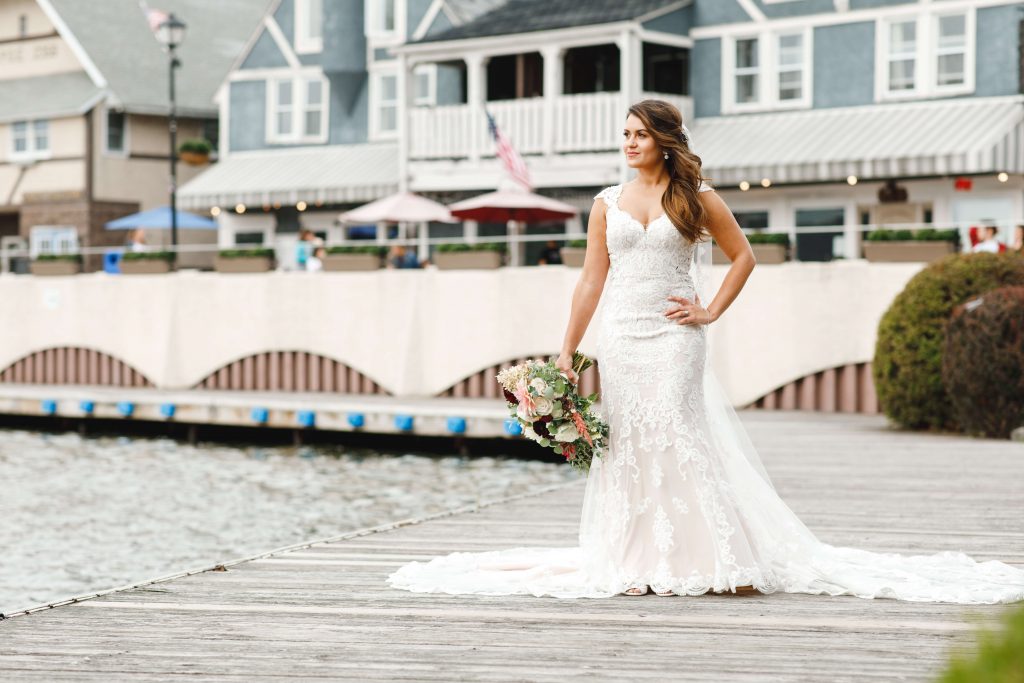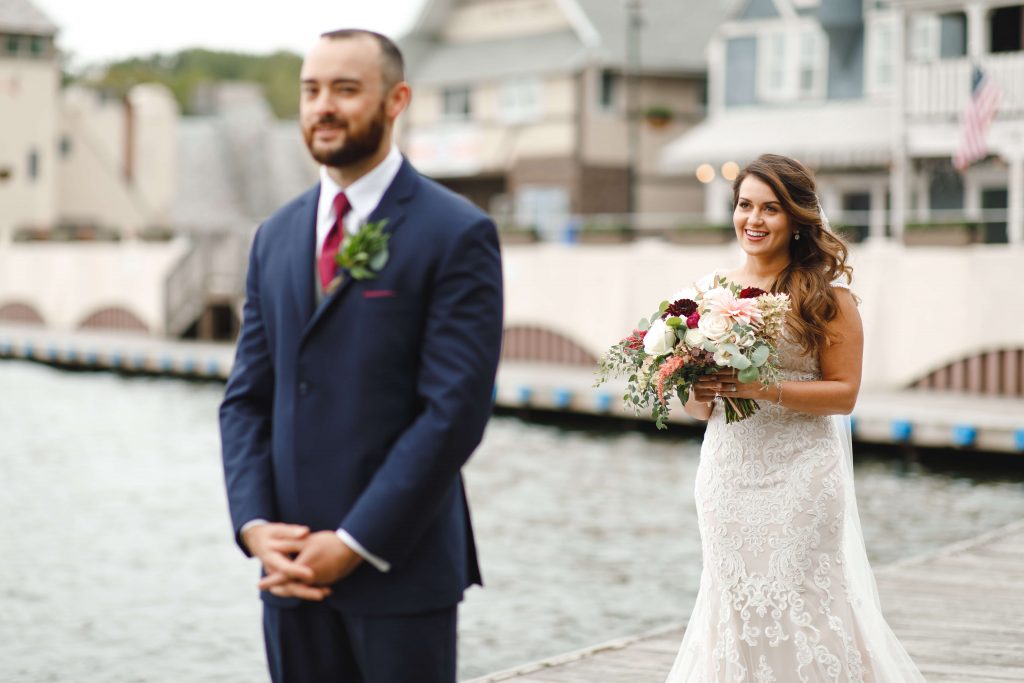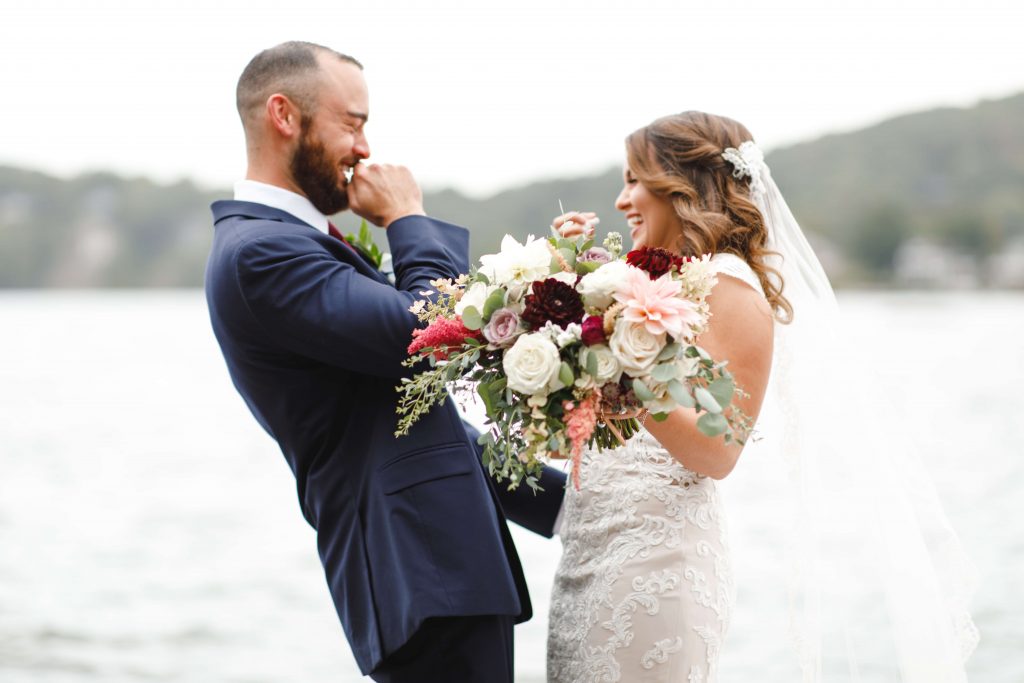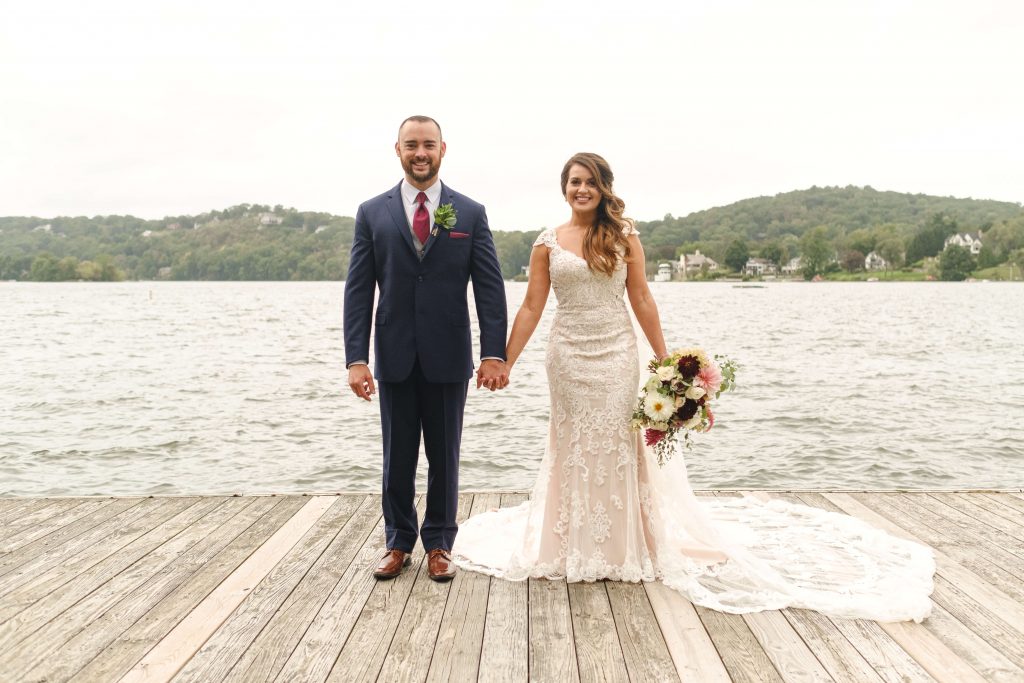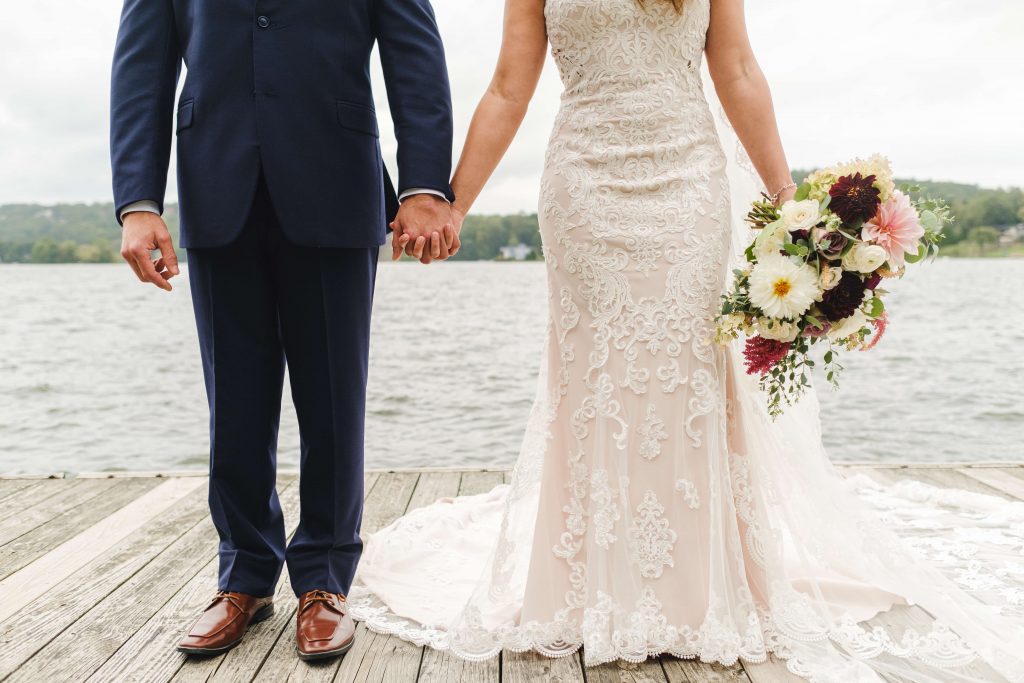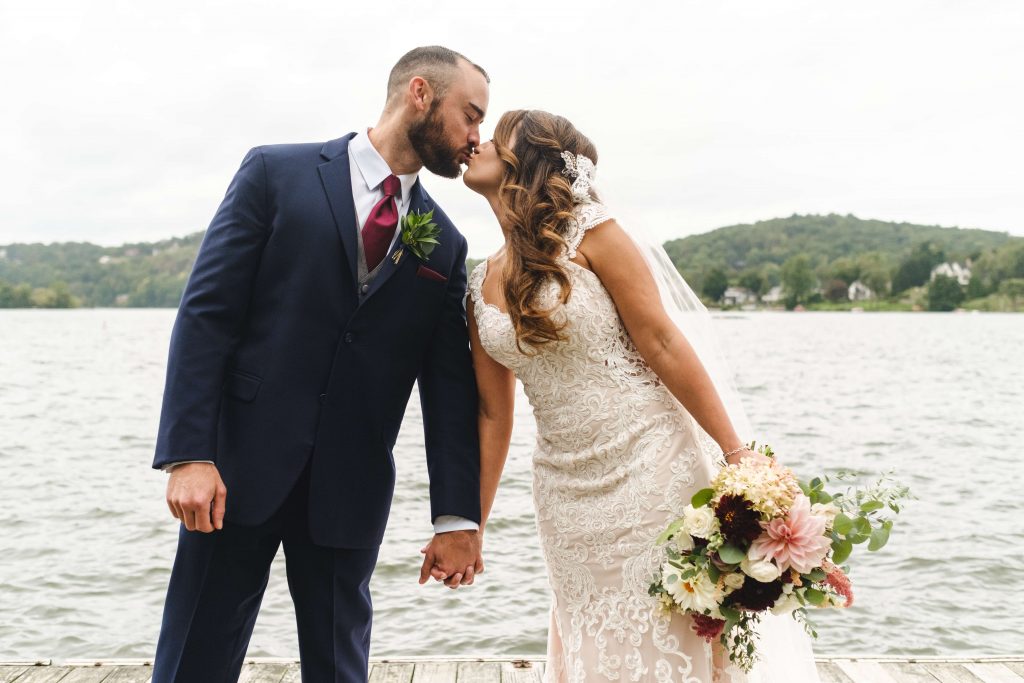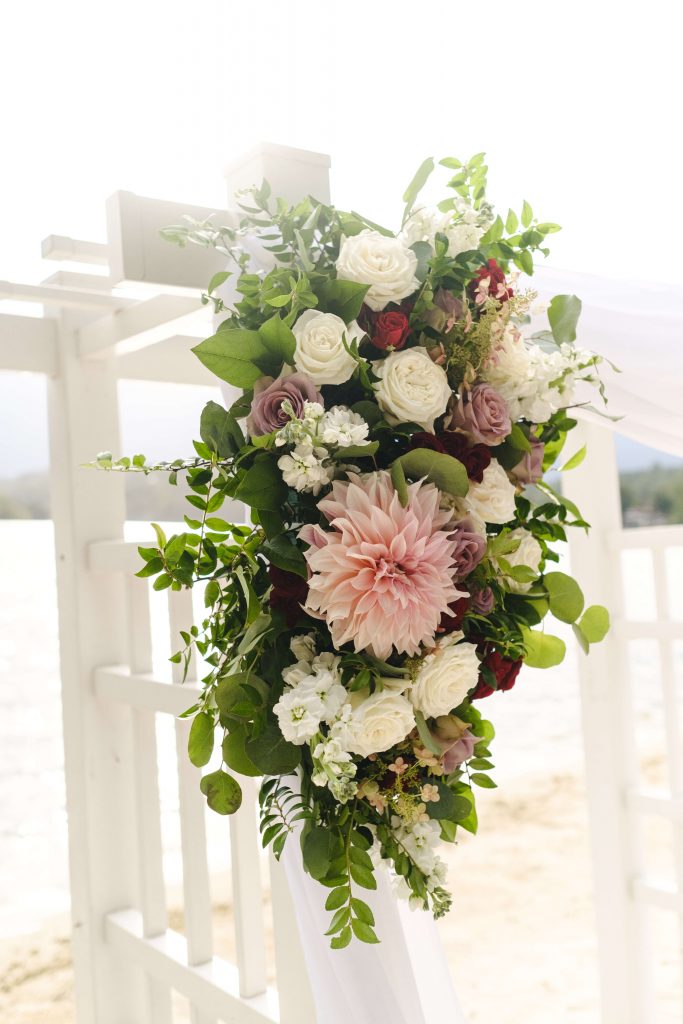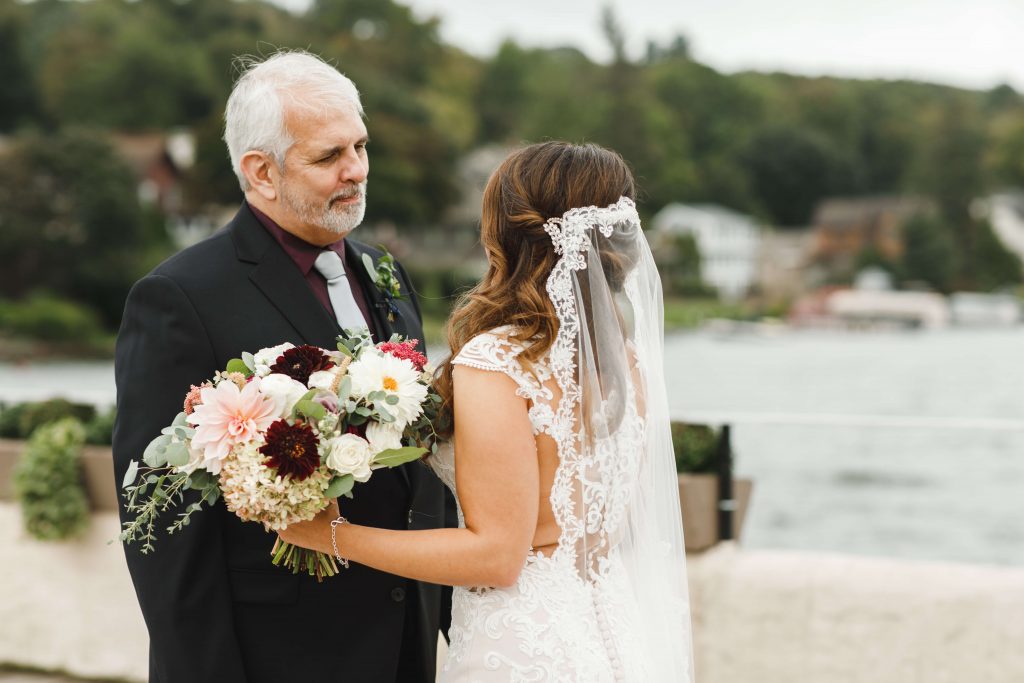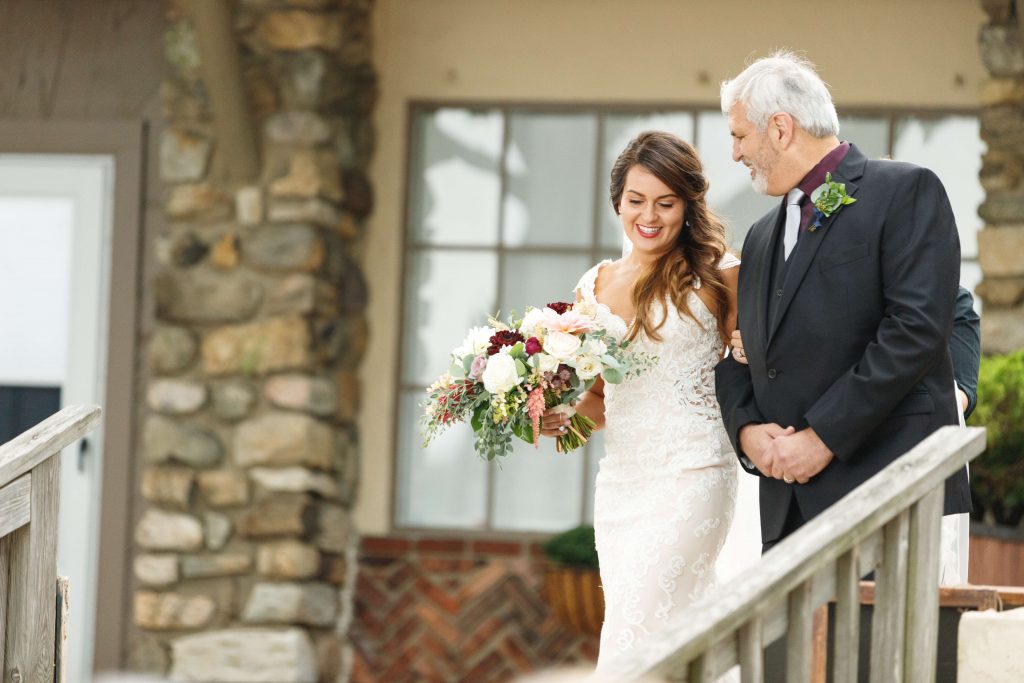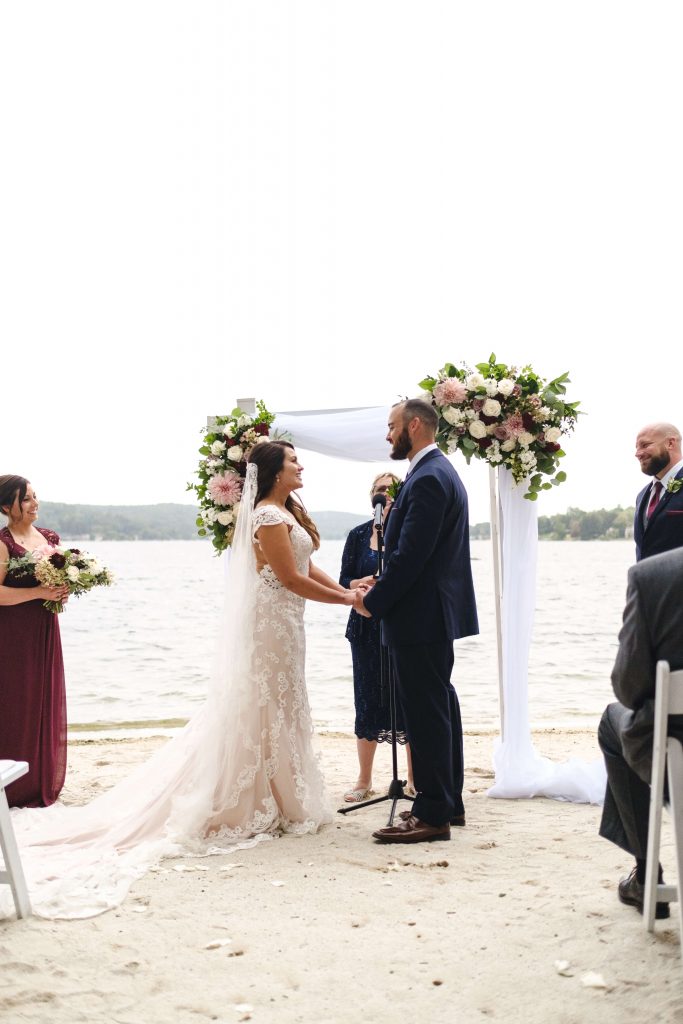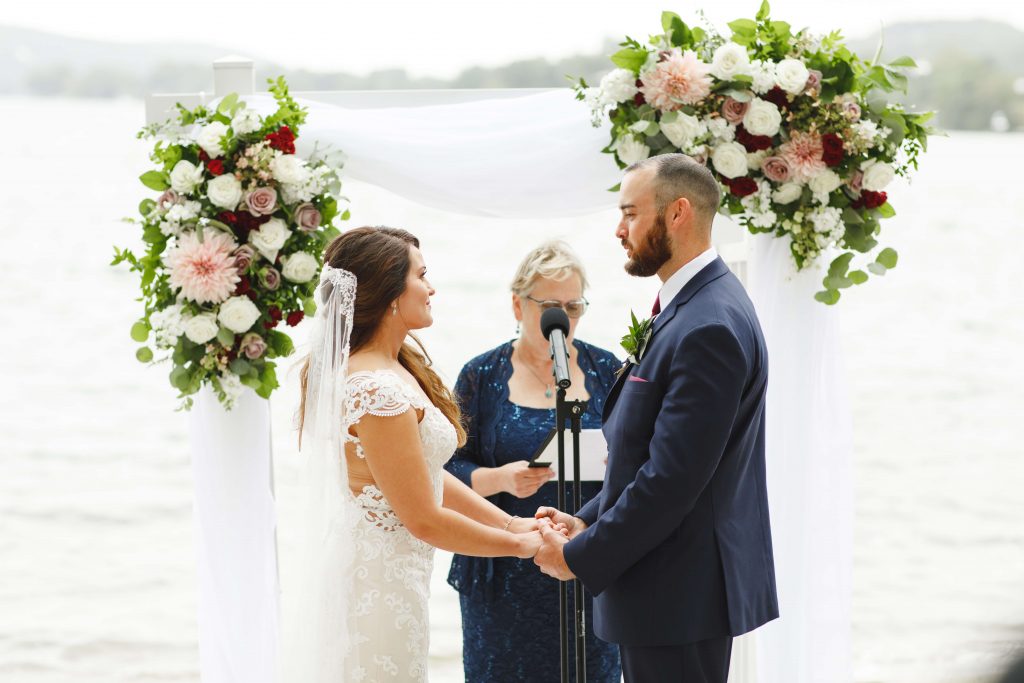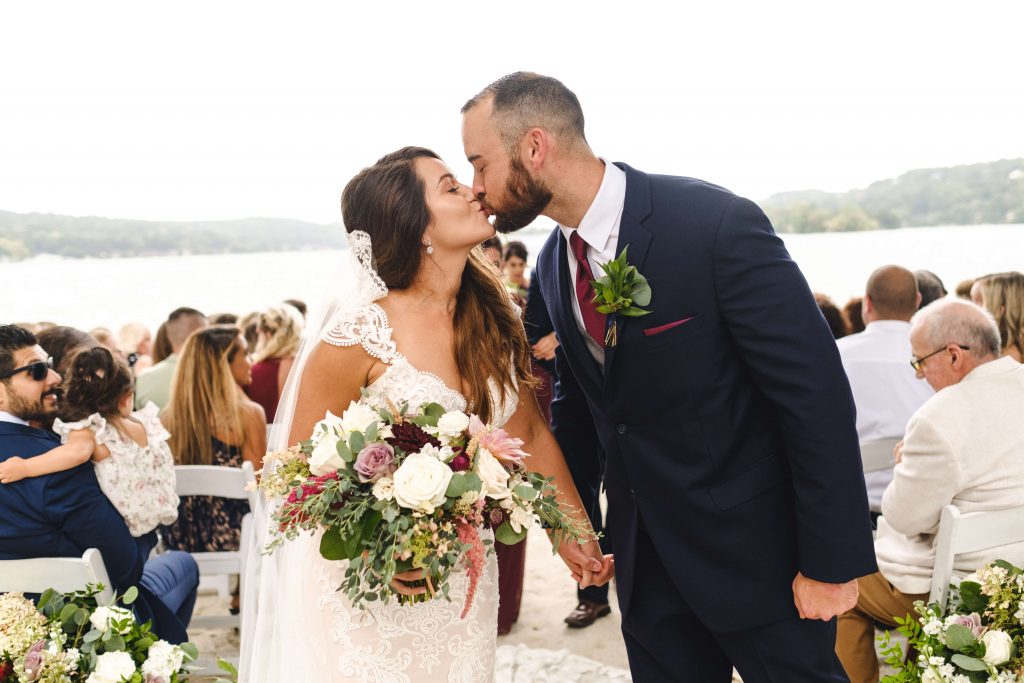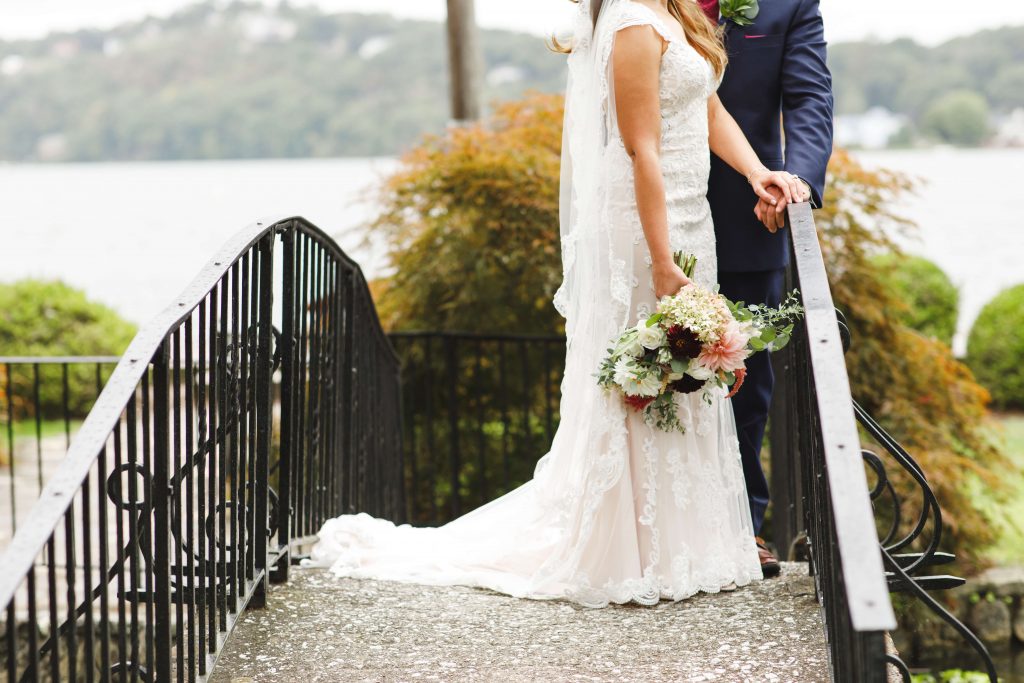 || Photography: Starky Photography || Ceremony Venue: The Beach at Lake Mohawk; Sparta, NJ || Reception Venue: Lake Mohawk Country Club || Hair/Makeup: J Morgan Salon || DJ: Shughes Entertainment || Baker: Patty Cakes ||
Recent Work:
Spring Wedding with Beautiful White Florals
Enchanted, Whimsical, Boho Wedding
That Farm Chic Feel: Katie and Max's Fall Wedding
Modern, Natural, Sunflower Wedding
Modern, Rustic and Mauve Wedding: Devin and Shawn
A Modern Rustic Autumn Blend: Erica and Andrew's October Wedding
Artistic, Botanical, Fall Wedding
Warm, Historic, Blue Summer Wedding
A Blushing Bride and a Blush Bouquet: Perfect Combination