It's September. Floristry translation-we are deep in the trenches of the wildest part of wedding season. We work countless hours through September and October, running headlong into November, when the pace slows a bit and we finally, collectively, catch our breath.
While the blooms of autumn are always my favorite, and the frenetic energy of the season keeps me in constant motion, it's our incredible team that is hands down the heart and soul of what makes the whole year possible. Designers, set-up crew, tear-down crew, social media team and the amazing Coleen, who tirelessly responds to hundreds of emails, texts and phone calls each week-these are the people that help us to produce weddings that feels beautiful and effortless. At the end of the season get together to celebrate.
This past year we took over the Fox & Finch Studio next door and had the most delicious dinner, catered by 29 Cooks in Emmaus. Nina Lily Photography was kind enough to capture all of the action.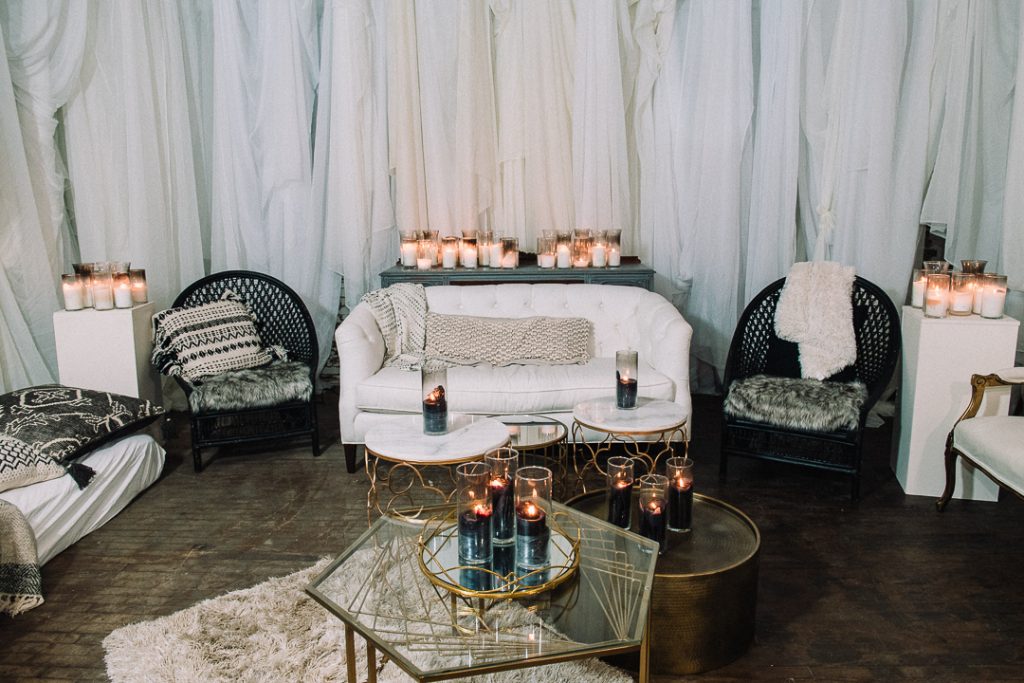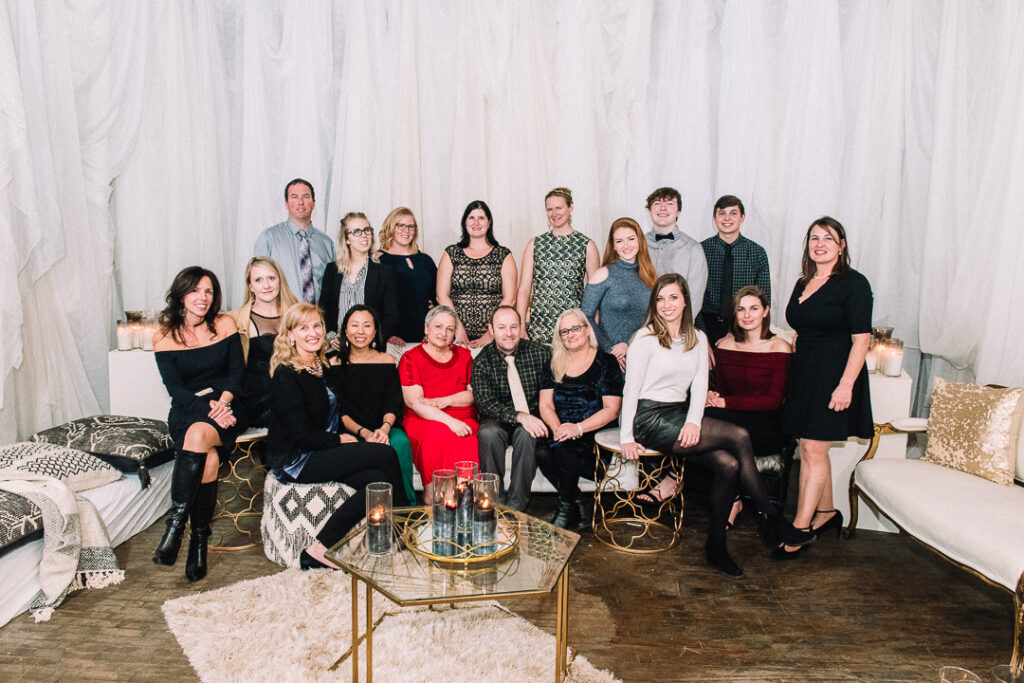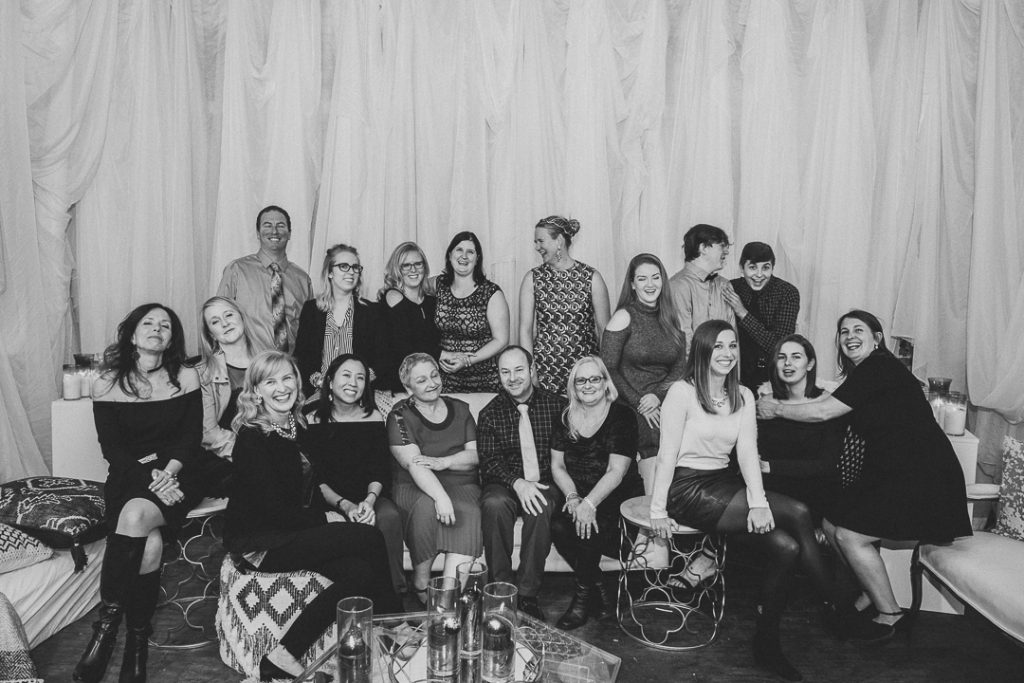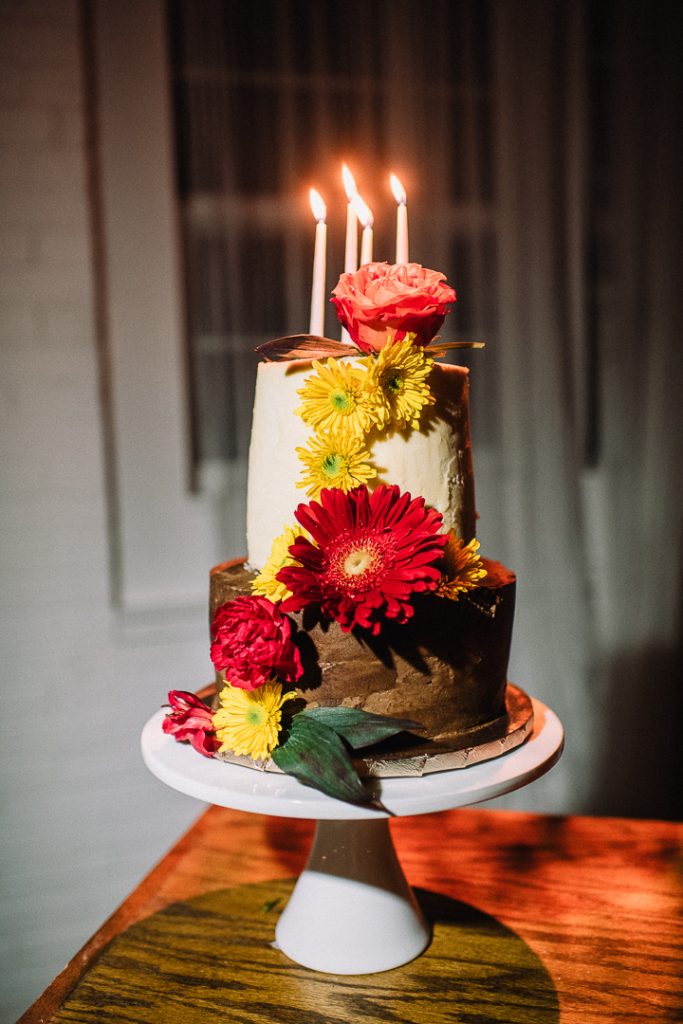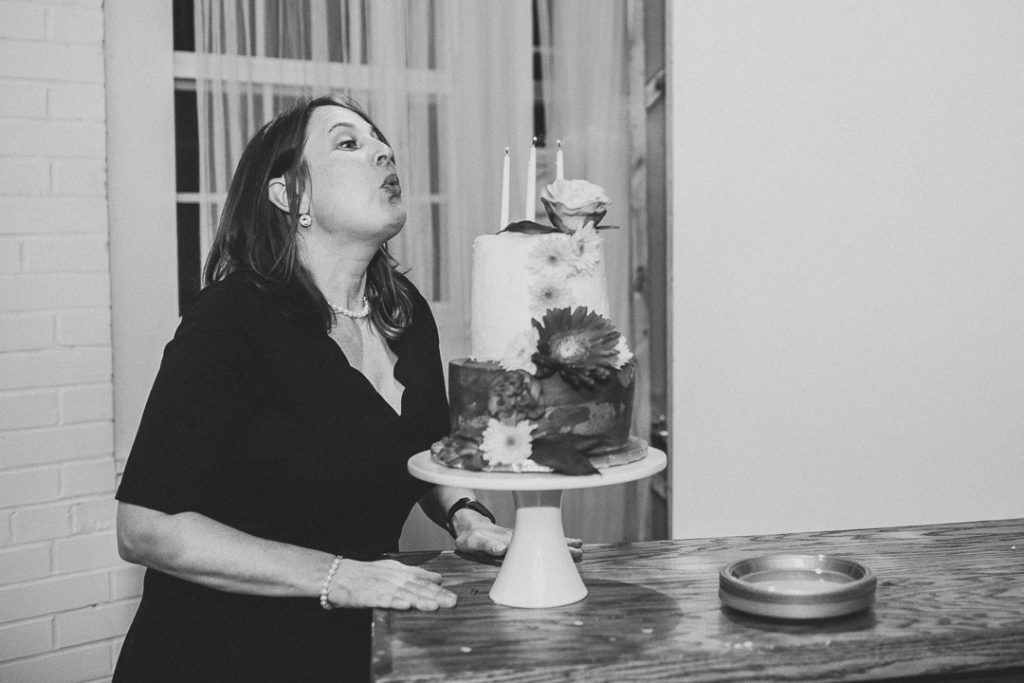 Following dinner, I had promised the crew a surprise. The previous week, Fox & Finch worked with us to install piles of discarded drape generously given to us by Omnivent Inc. This install was for one of my favorite events of the year, celebrating the Bacon & Lox Society relaunch. You can see all of the pics from the evening/event here. I knew the drape was coming down following our event, and we had loads of left over spray paint from years of projects. So we all donned masks, painting coveralls and turned up the Beastie Boys for a wild and crazy graffiti party. Pure delight ensued- painting, tagging and just making a beautiful mess.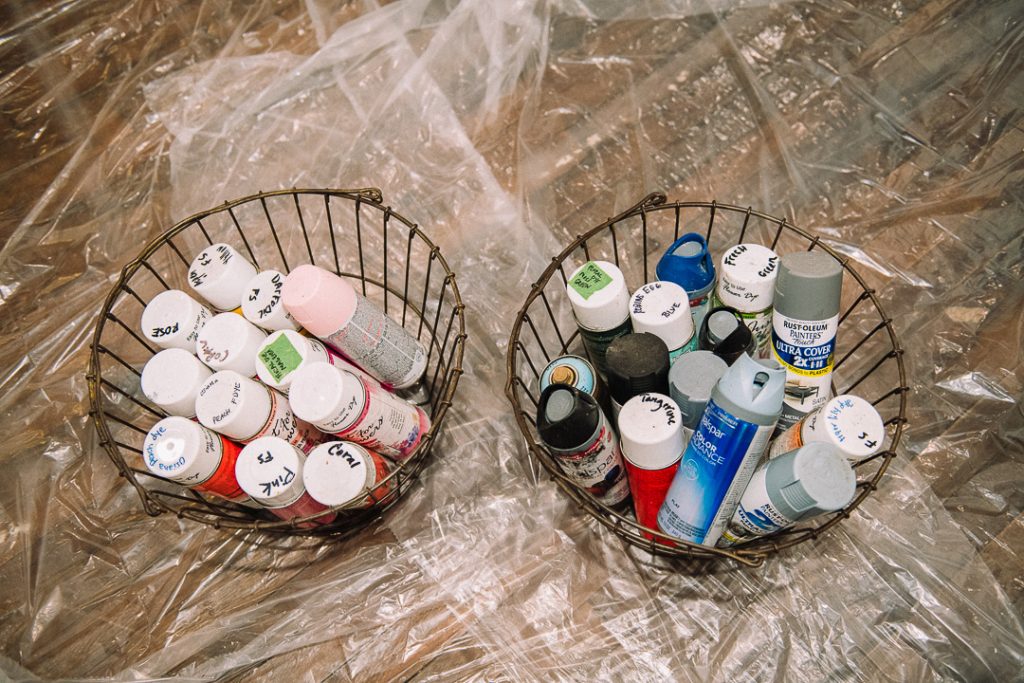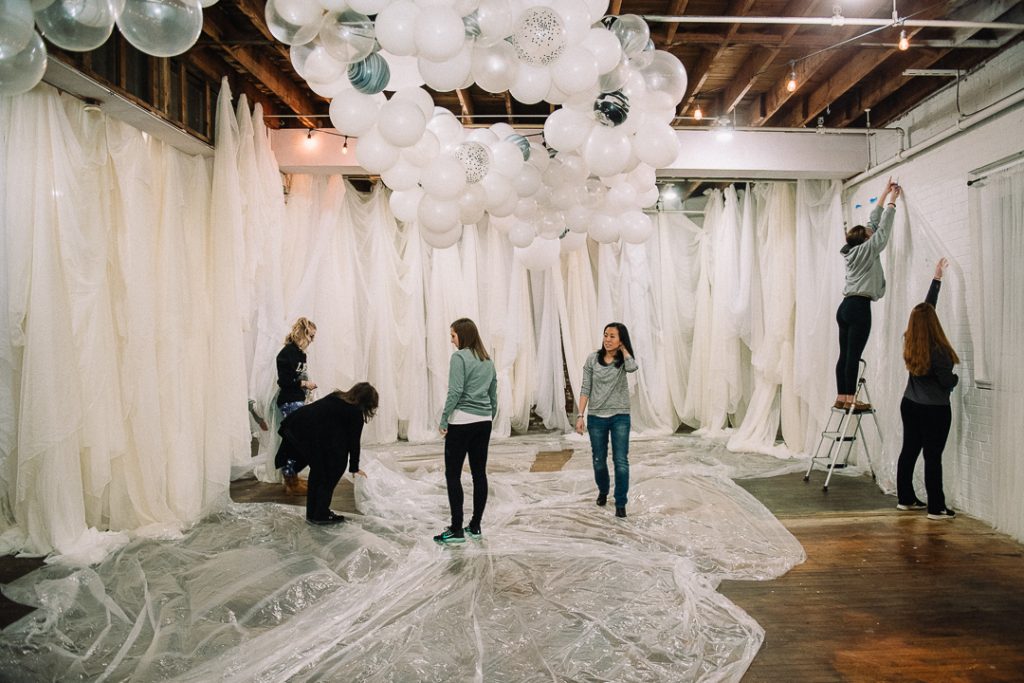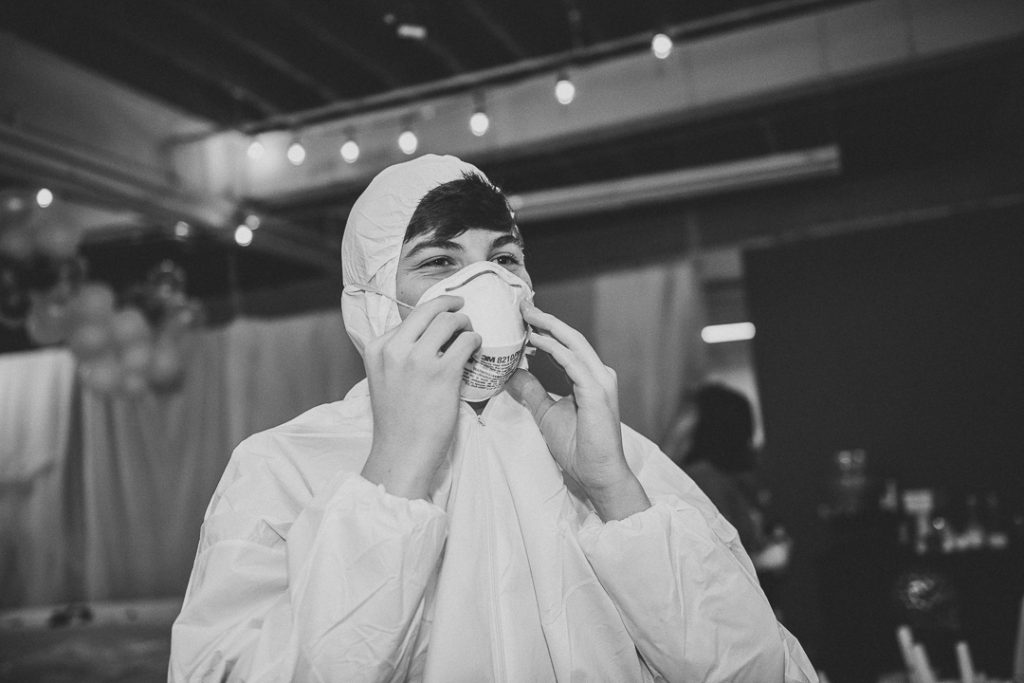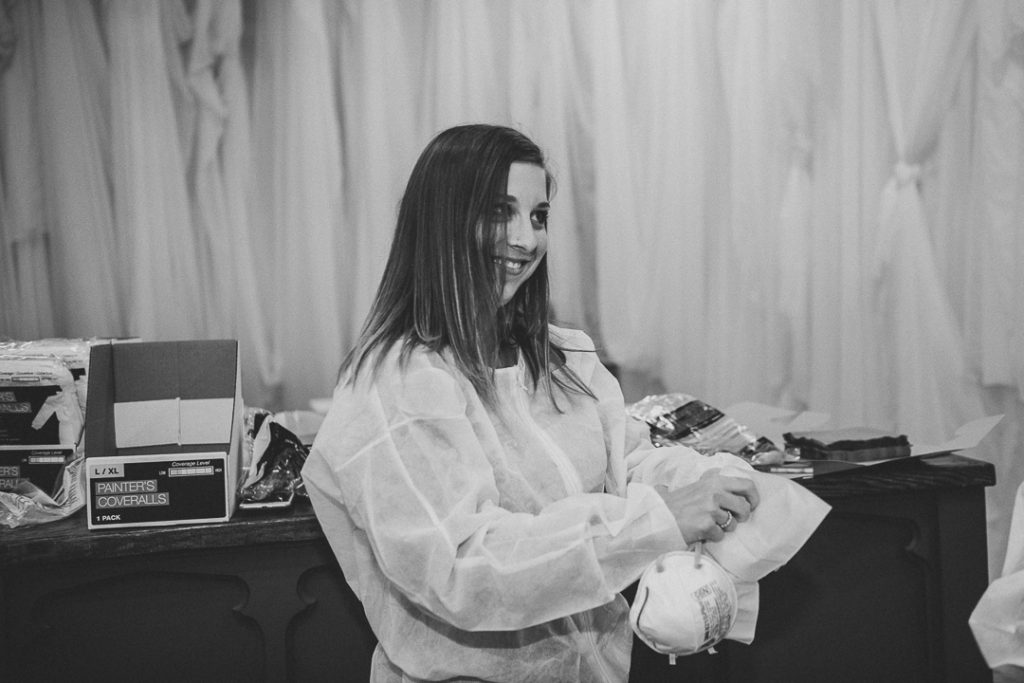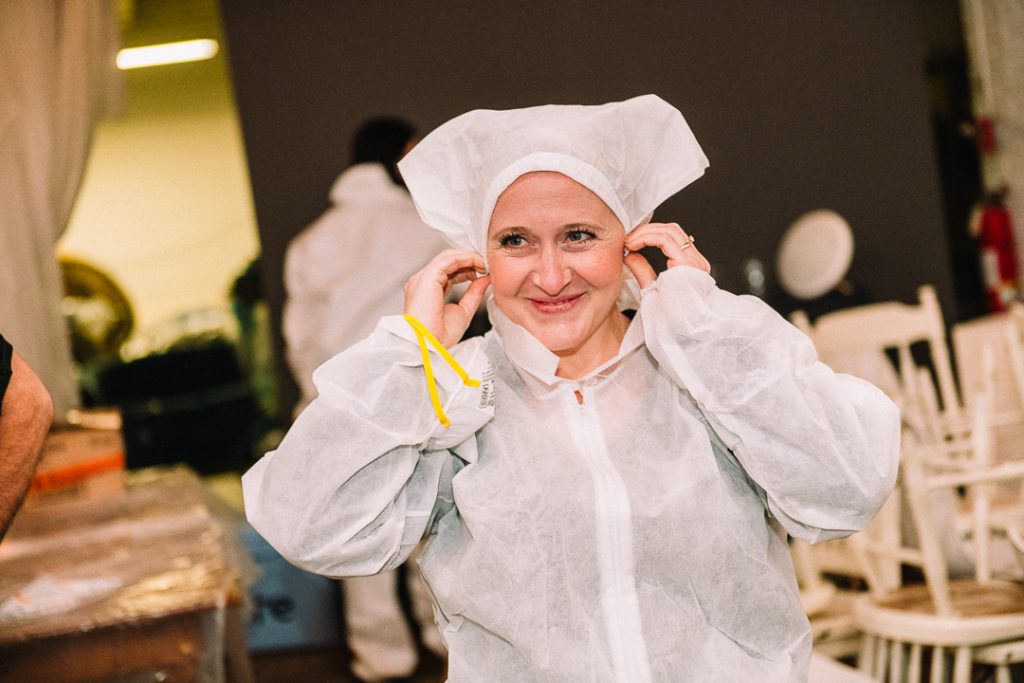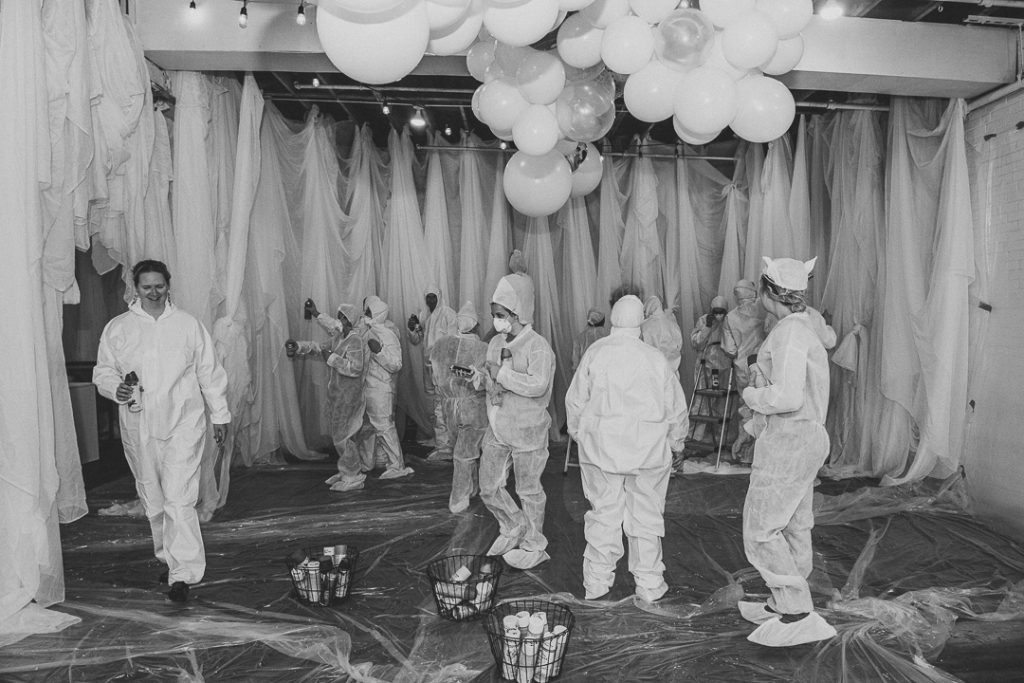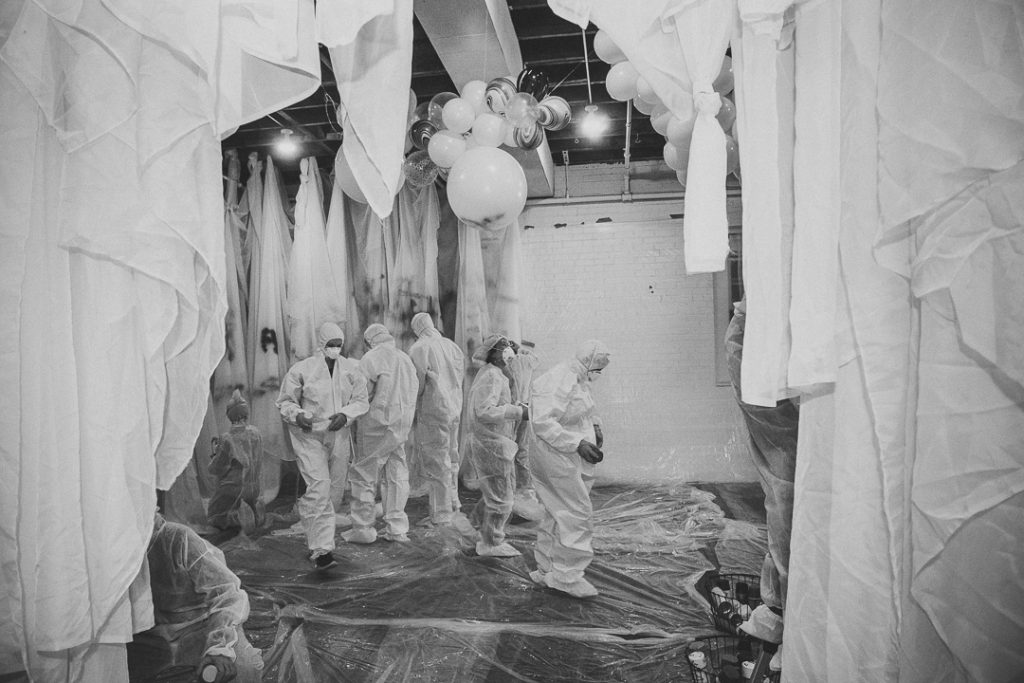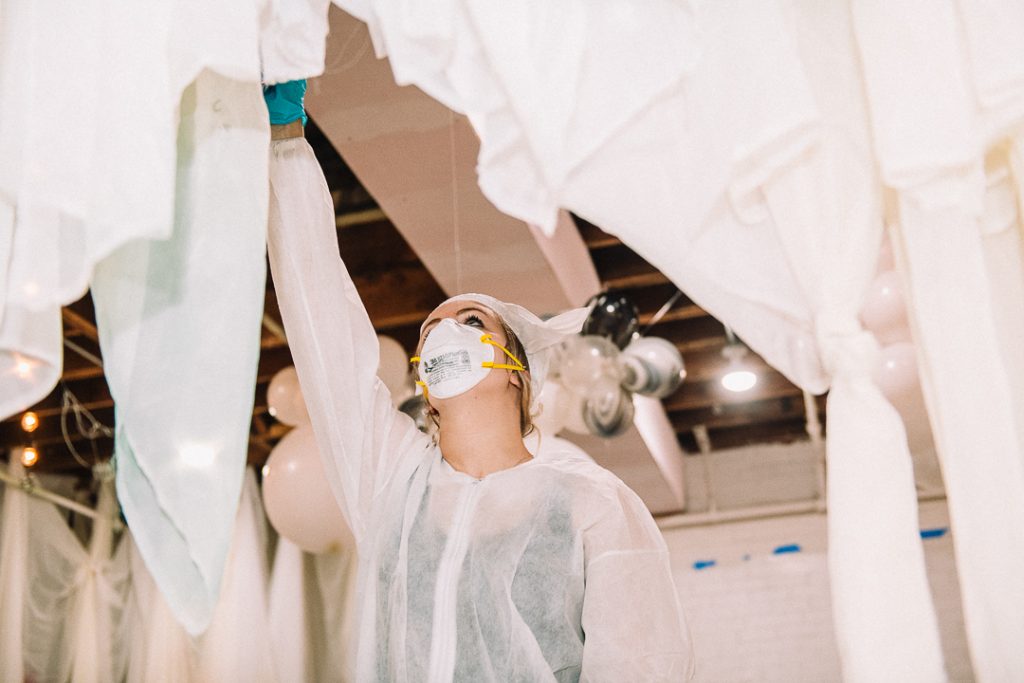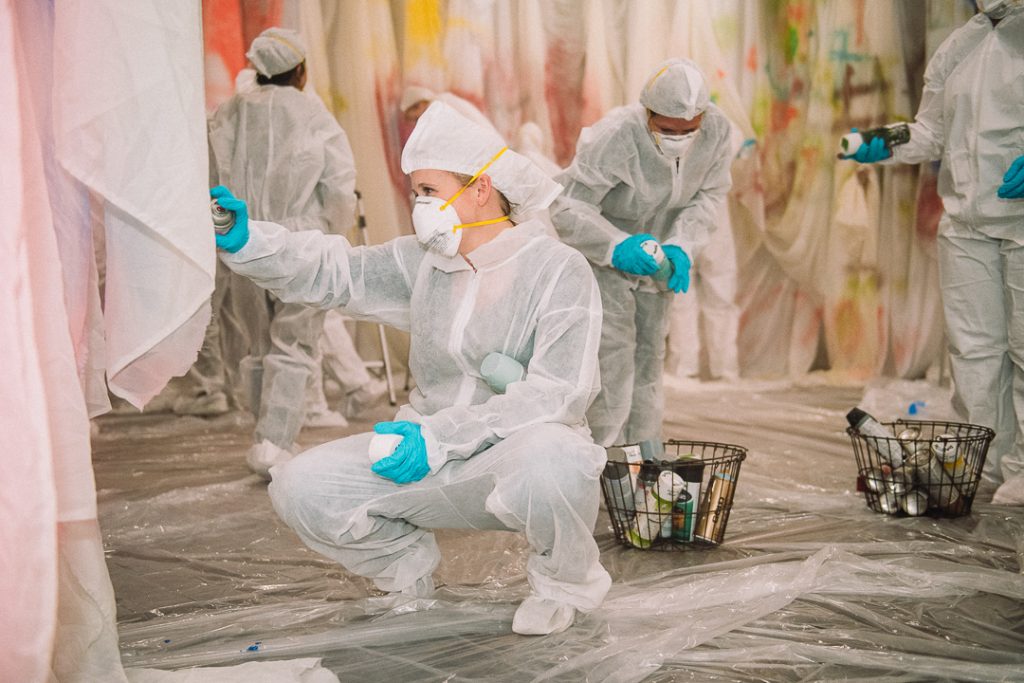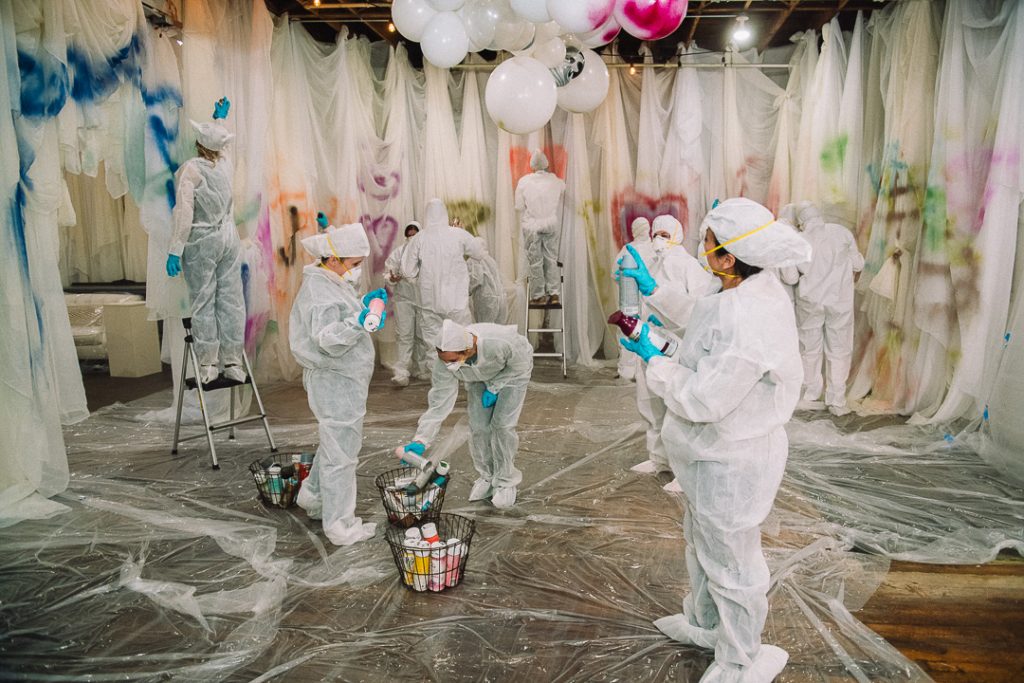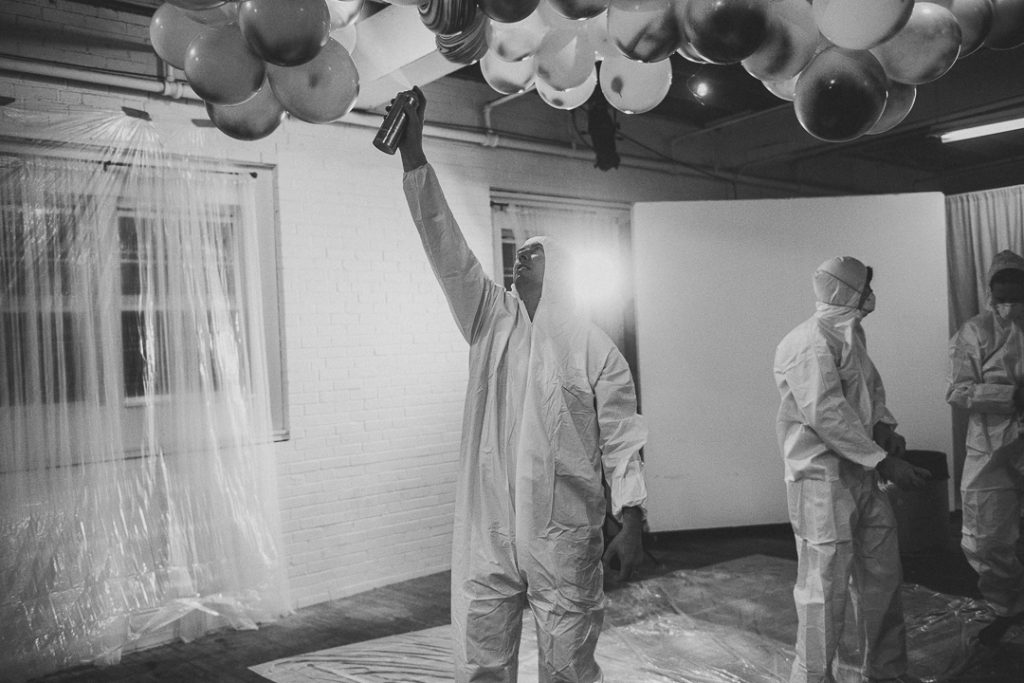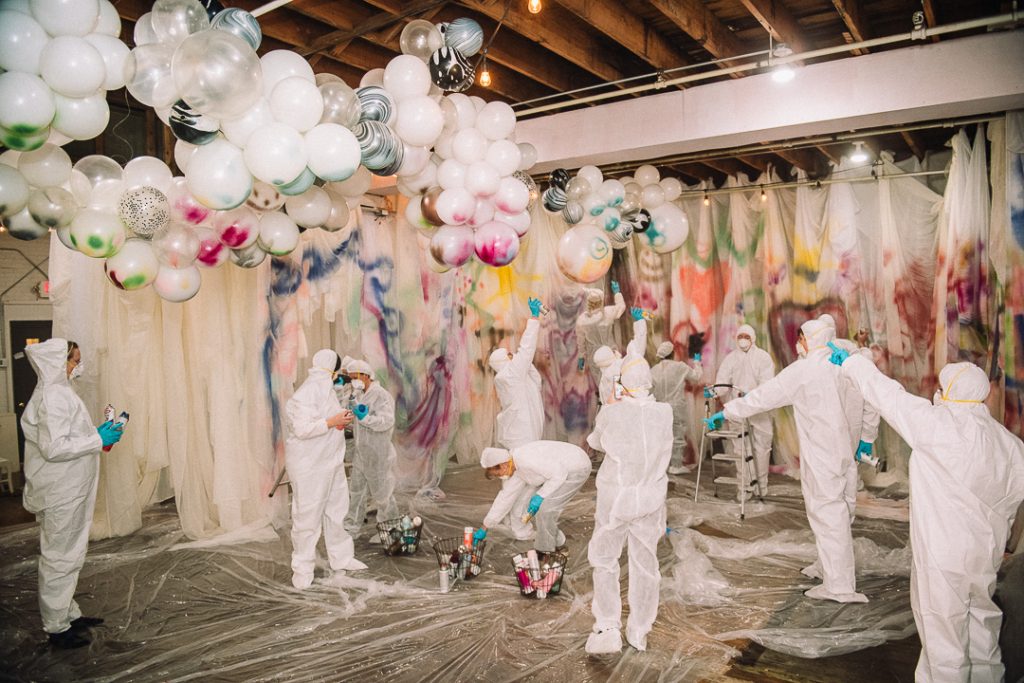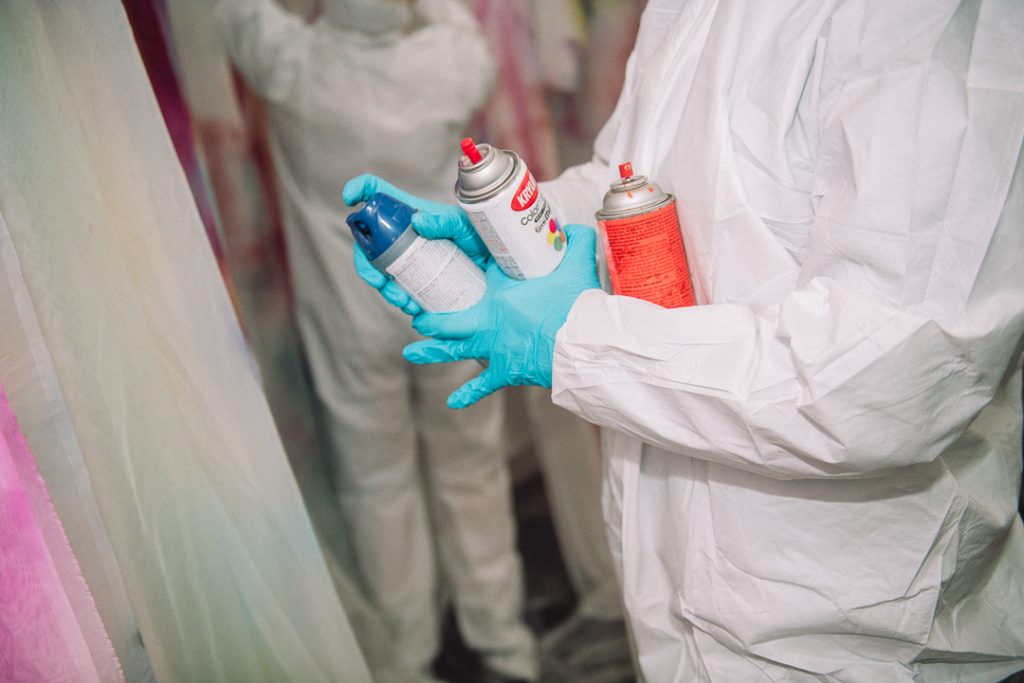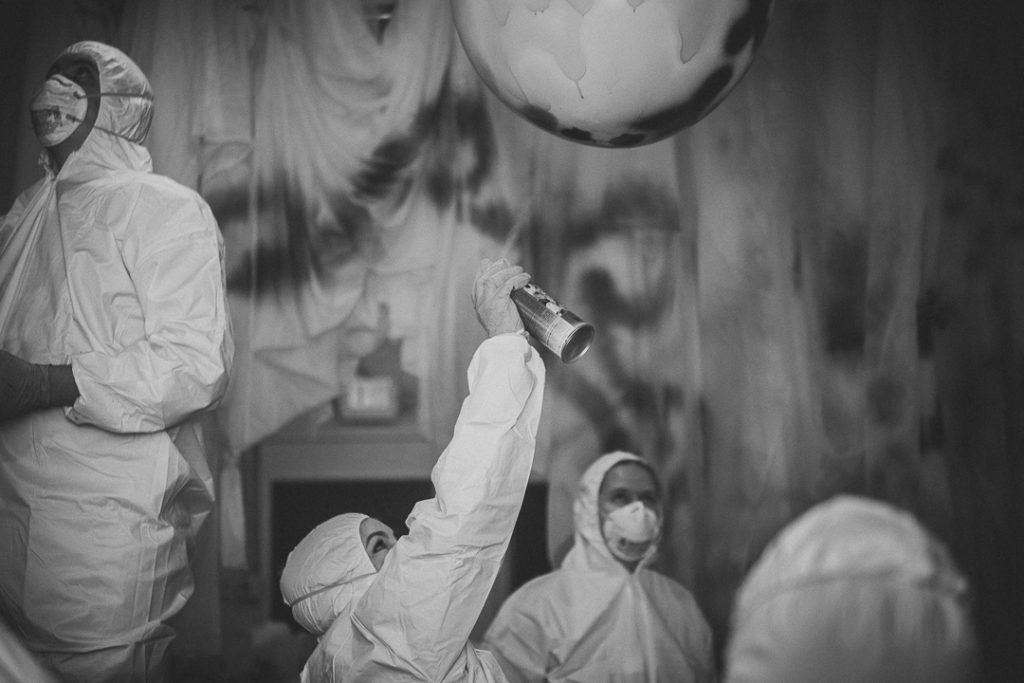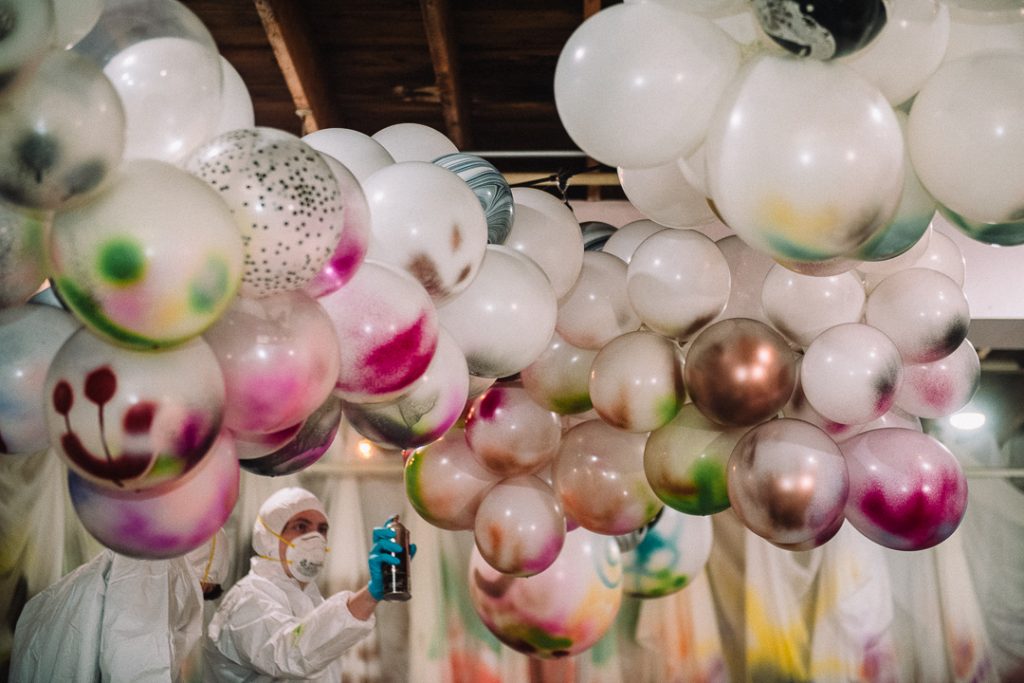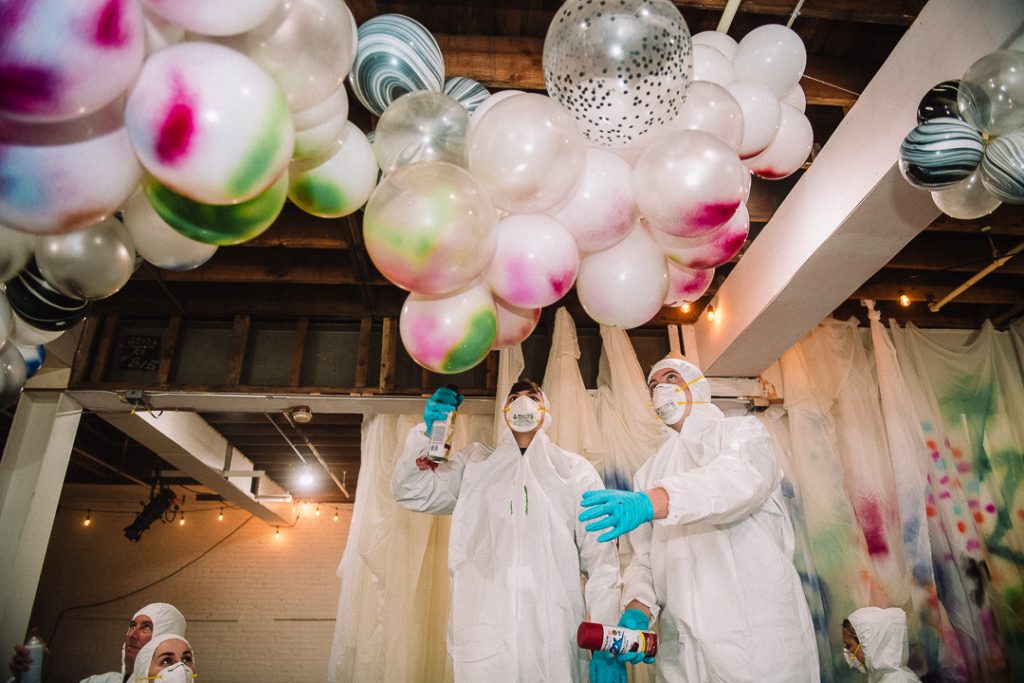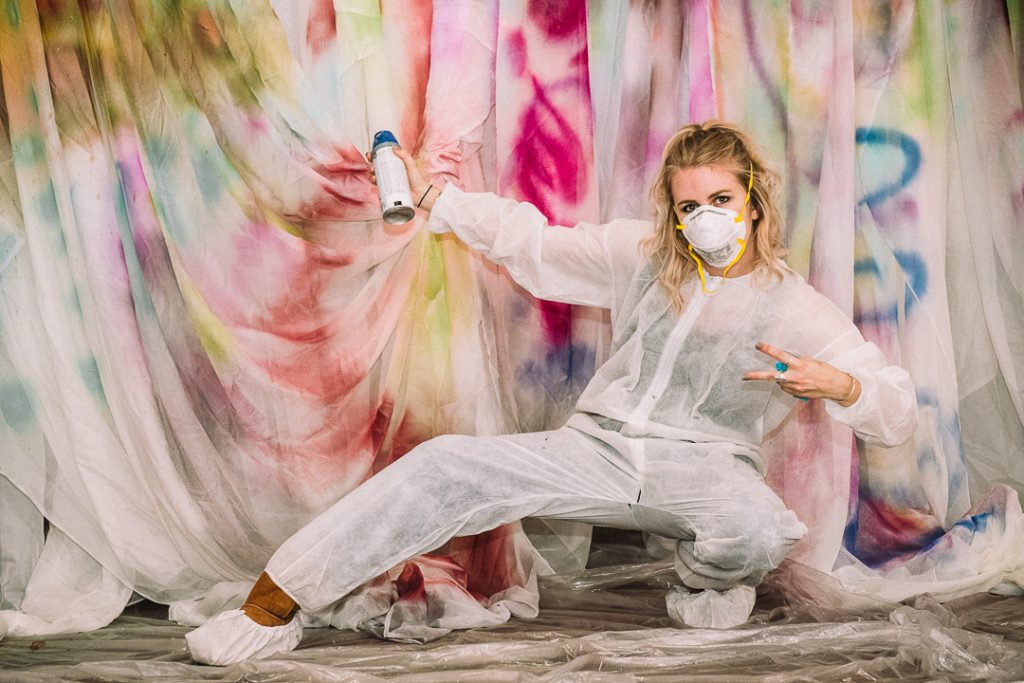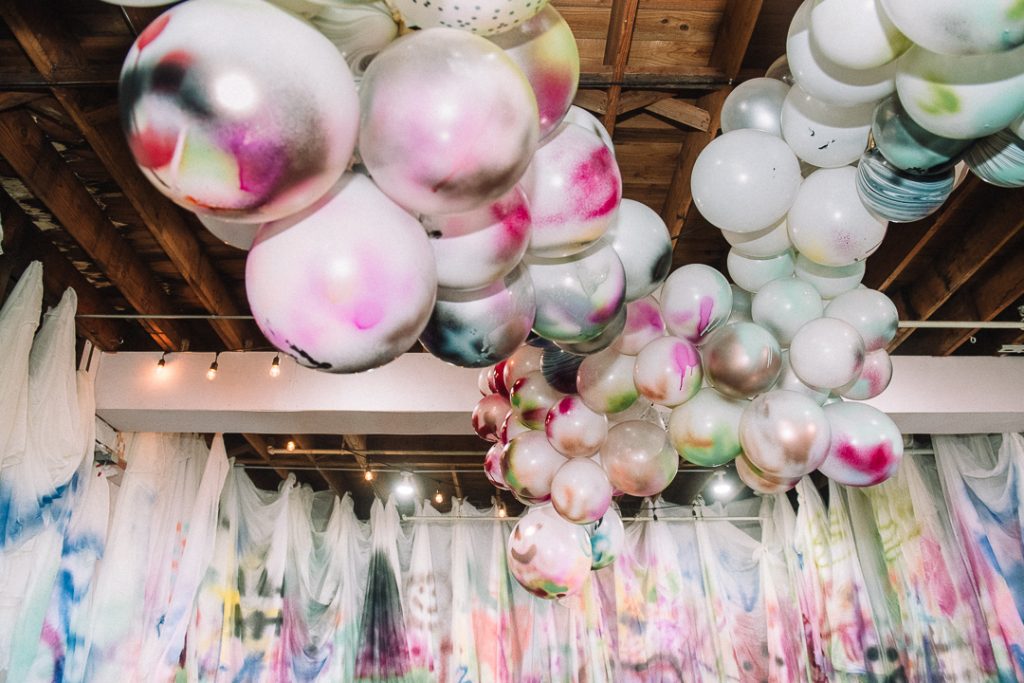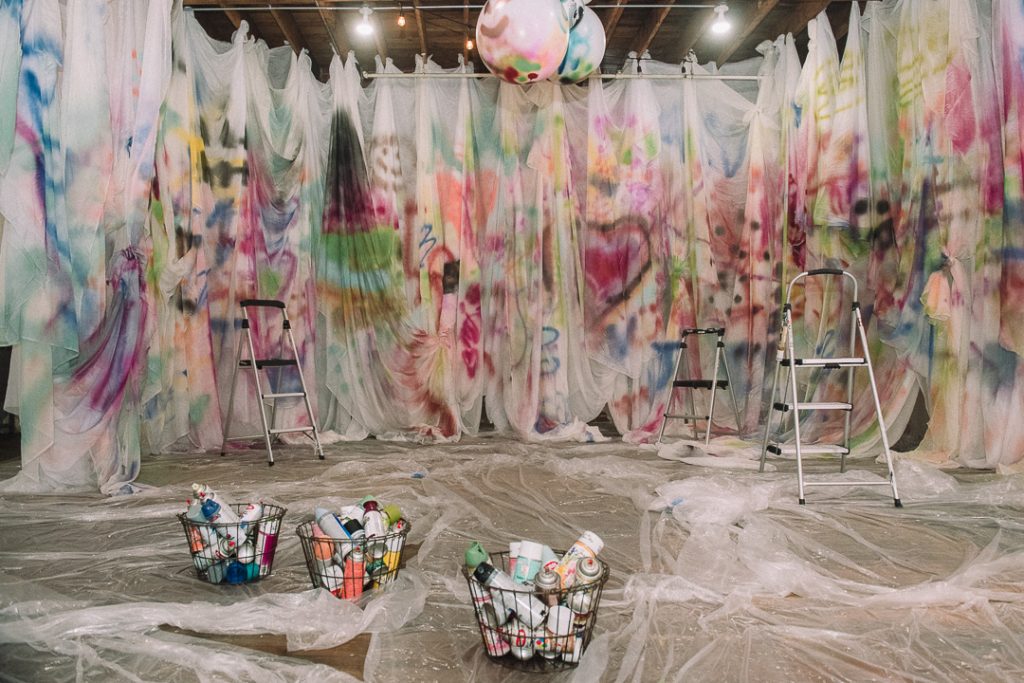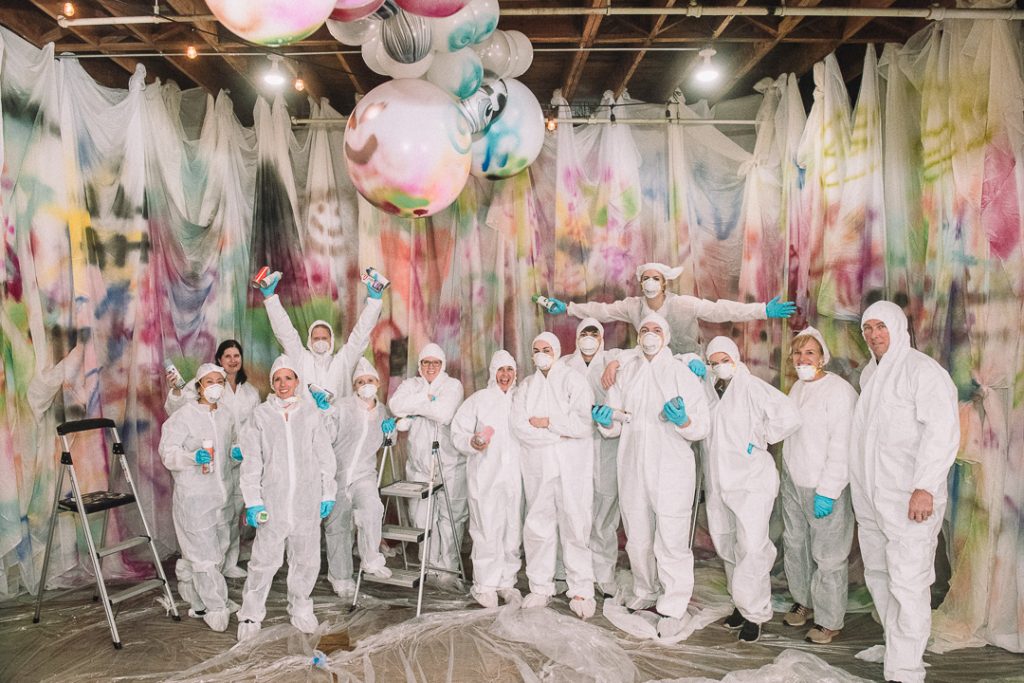 I am incredibly grateful to my devoted team. Thank you, Allium crew, for all you do to make our couples' weddings picture perfect. Thank you for your hustle, for your tenacity, for your ability to push beyond the boundaries of what we thought would be possible. Thank you for asking all the questions and helping me to translate the designs that are locked in my head. Thank you for triple checking everything. You routinely go above and beyond. I can't wait to see what we will do to celebrate this season.
|| Photography: Nina Lily Photography || Venue: Fox and Finch Studio ||
More about us: Meet Team Allium; FAQ's.