The theme for this wedding was "golden constellations", such a perfect fit for Stacy and Ian! As you can tell from these pictures, Stacy and Ian were meant for each other. They are both so joyful and ecstatic to be around each other and can be their goofy selves in each others presence. Which is something we love to see from our couples! For their color scheme, they chose black, gold, navy and white, a very classic color palette, but it feels so unique for this wedding.
We used all white flowers to compliment the all black and gold décor. We also got to use our gold star decorations which have been waiting in the wings for such an occasion! Luckily Stacy and Ian's wedding fell right in the peak of dahlia season so we got to use some beautiful white dahlias all over, in her bridal and in their ceremony pieces. Anemone is also a big hit this time of year! The perfect black center with white petals compliments their look so well and really ties in Stacy's white bouquet with the rest of the black décor in a natural way!!
Stacy and Ian have such a beautiful connection and we are so glad we got to be a part in making their wedding dreams a reality! We wish them all the best in their future life together.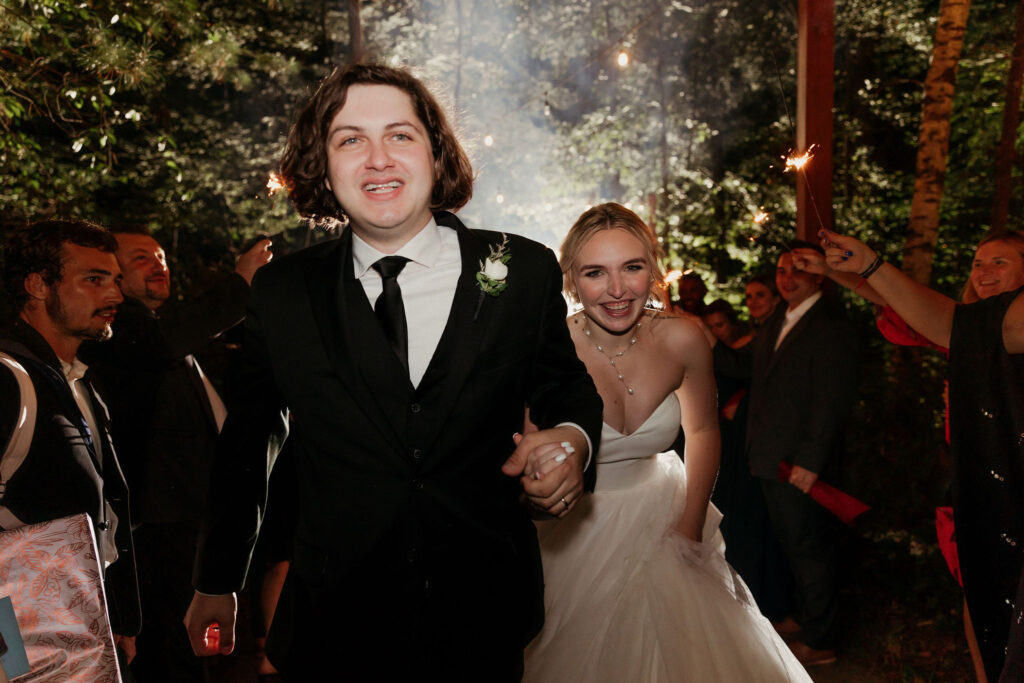 Venue: Trout Lake Photographer: Aishah Aslam Photography Hair/Makeup: Vanity Studio Salon Videographer: The Ruby Company DJ: SoundBar Entertainment