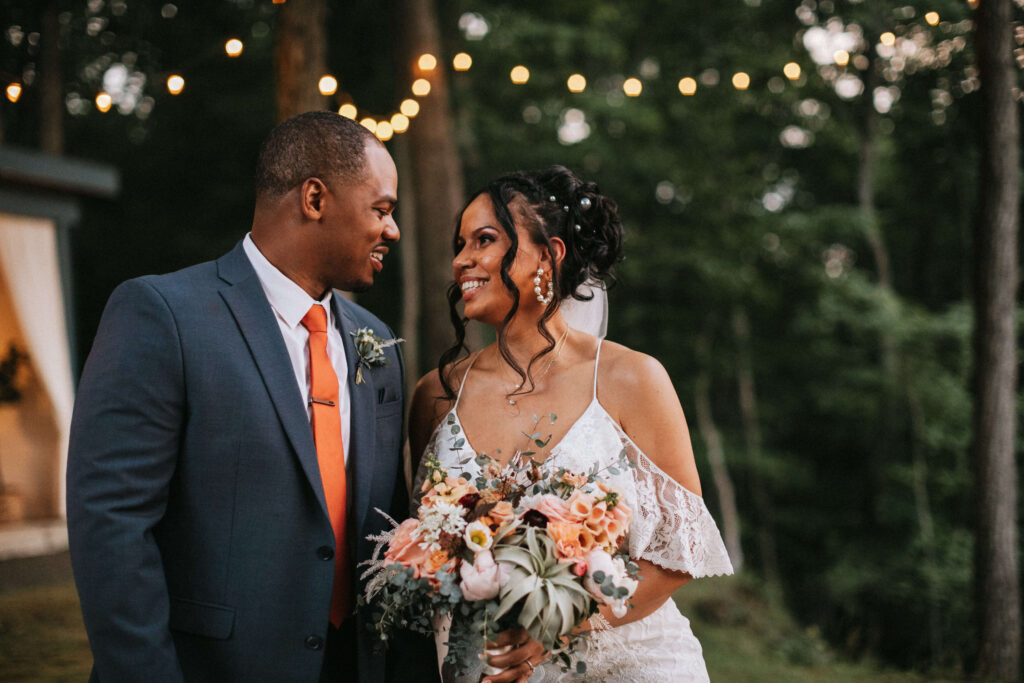 If you recently got married or are actively planning your wedding, chances are you've heard the term micro wedding. 2020 has been the year of micro weddings, and honestly, we are all about it! These smaller celebrations are great because they empower you with the creative and financial tools you need to cultivate a more personalized wedding day! If you've had to change your plans and downsize, you've probably noticed that you suddenly have the time and opportunity to really curate the smaller details that distinguish your wedding from others. Whether it's personalizing the details in your dress or creating a more embellished floral presentation, micro weddings allow you the time and financial freedom to indulge in the details!!
So, where do you start? How do you create an unforgettable microwedding that truly speaks to the love that you and your partner share?
Through each step of planning, find what speaks to you. Let's start with location. Maybe you and your partner feel a deep connection with nature. Find a space with a gorgeous mountain view or quiet stream in the woods. Maybe you both love city life. Take advantage of an intimate rooftop terrace to get an expansive cityscape view. There are endless possibilities when you only need space for 20 people! We have seen some breathtaking micro wedding backdrops. For larger weddings the reception is the highlight, but for micro weddings it's the ceremony. So, take a moment to consider… "What IS my dream location?"
Next, find an officiant or celebrant that can really personalize your ceremony. The right celebrant can make a huge difference. Find someone who will create a unique, professional, and flawless experience. Now, what about that "reception", or should we call it "the greatest dinner party you've ever thrown"?! When working on a smaller scale, you have the unique opportunity to really take it up a notch on all decor, table settings, florals, and food! Create a menu that is lavish and extravagant! Microweddings allow your chef or caterer to really personalize each course. Let's be real, nobody can resist the pure delight of a sumptuous meal!
Most importantly, let's talk about florals. A larger wedding might need 15 table centerpieces, five boutonnieres and bridesmaids bouquets, plus an arbor piece, plus cocktail table bud vases, and more! But microweddings let you focus on the floral elements that are most important to you, like the bridal bouquet or the arbor piece. You might still want a few table centerpieces, but because you will need fewer arrangements, you can really go all out! Maybe you want to make a statement with your bouquet, with large lush blooms and trailing greens. Or maybe you'd prefer a smaller bouquet, but a massive ceiling installation so you and your partner can literally dance and dine under a canopy of opulence! We especially love micro weddings for this reason. They allow the client to build the floral package of their dreams!
Speaking of dreamy micro weddings, take a look at this gorgeous one from the spring. Our couple was married amongst the pines at Promise Ridge in Stroudsburg, Pa. Promise Ridge is one of our favorite venues, especially for micro weddings. A cozy, modern lodge overlooks a breathtaking Pocono mountain top view. It's the perfect location for nature lovers! They create and maintain their own floral elements on their iconic "Living Wall" ceremony site. This allowed our client to create the bouquet of her dreams. It's not every day that we get to create a bouquet with so much texture and interest. Notice how the xerographica airplant adds a subtle touch of grey greenery. These unique blooms come together to make a bouquet that has a textured, organic, almost fairytale-like feel to it.
Carolyn Jorgensen captures the essence of this springtime wedding perfectly. Her light and natural style compliments the florals in the most magical way. A micro wedding isn't just "a smaller wedding", it's an opportunity to make your dreams come true!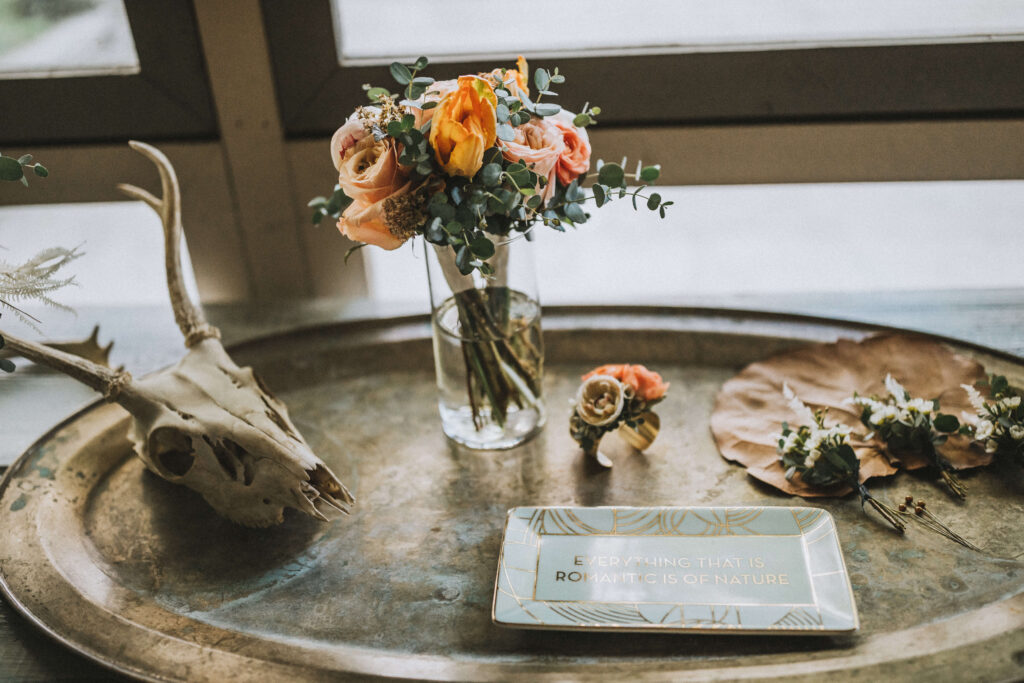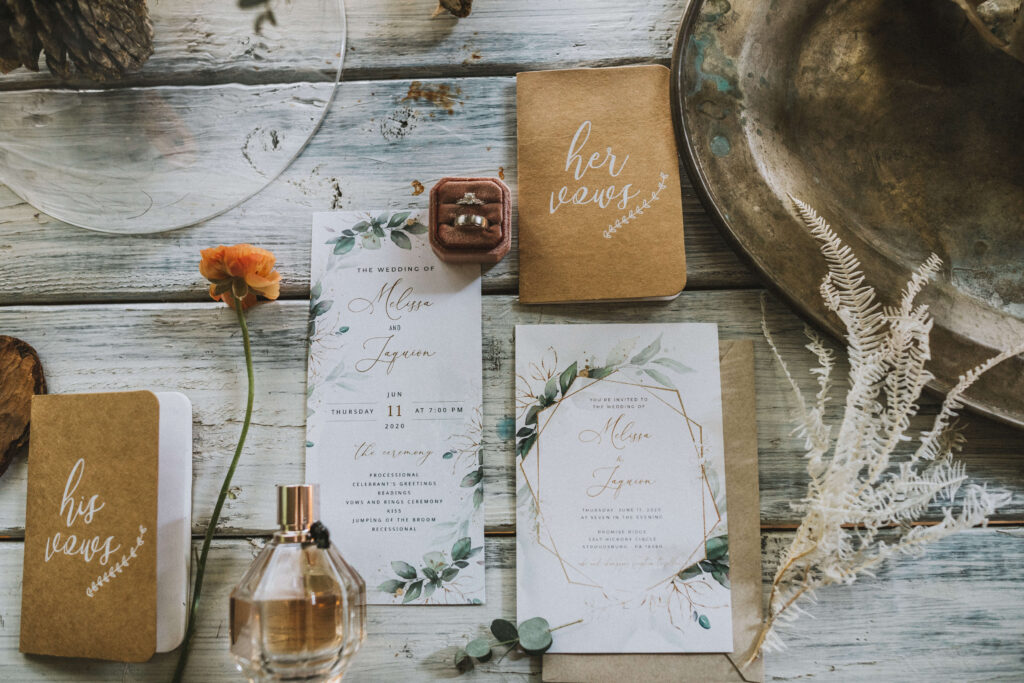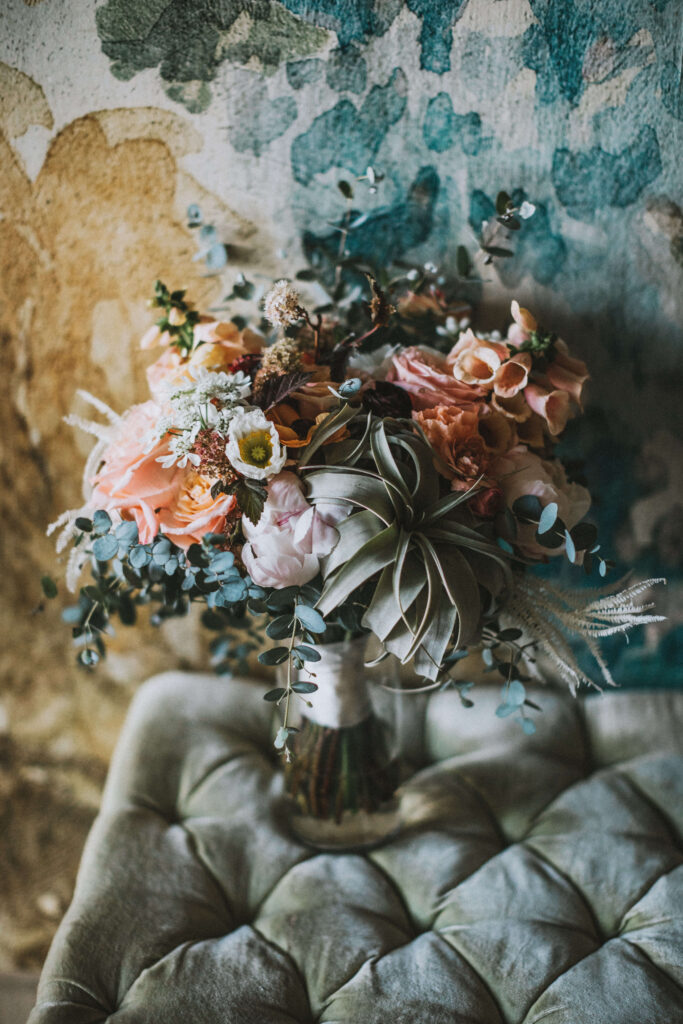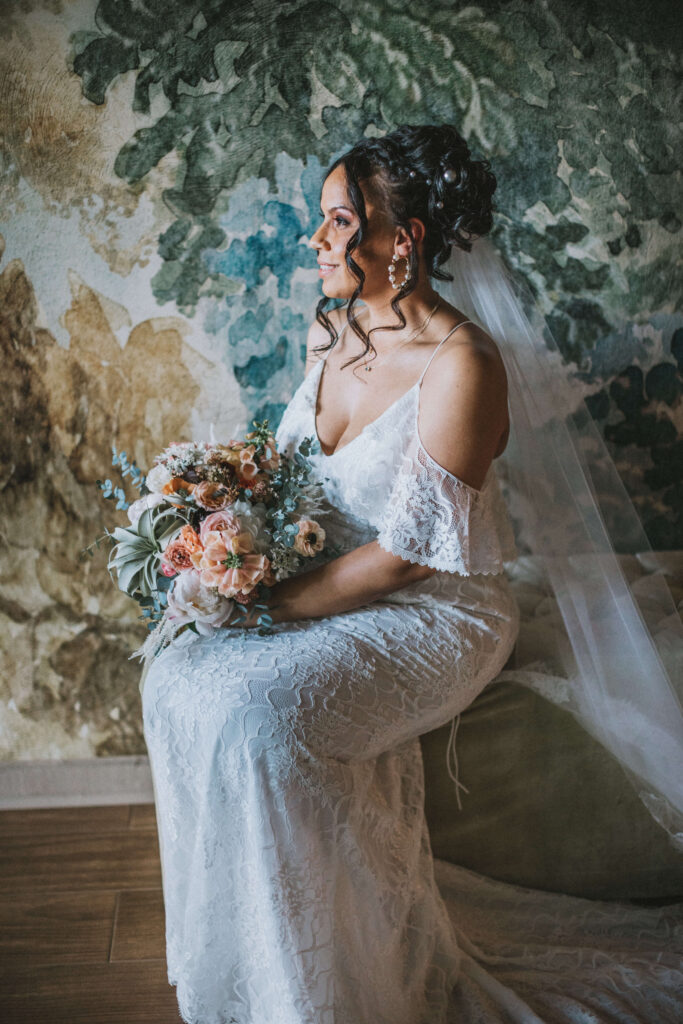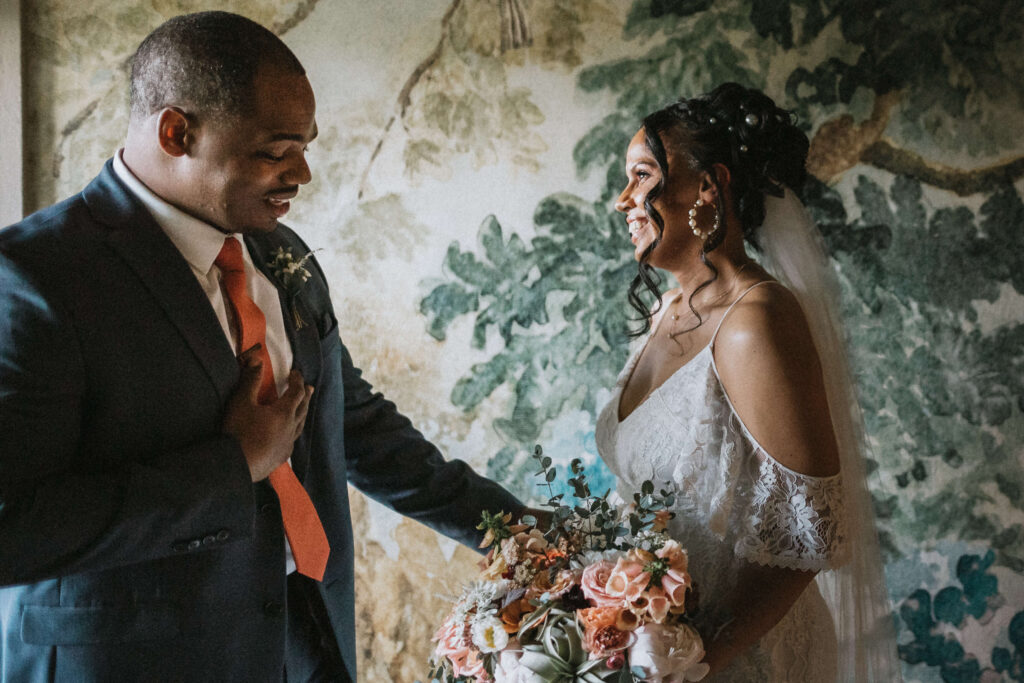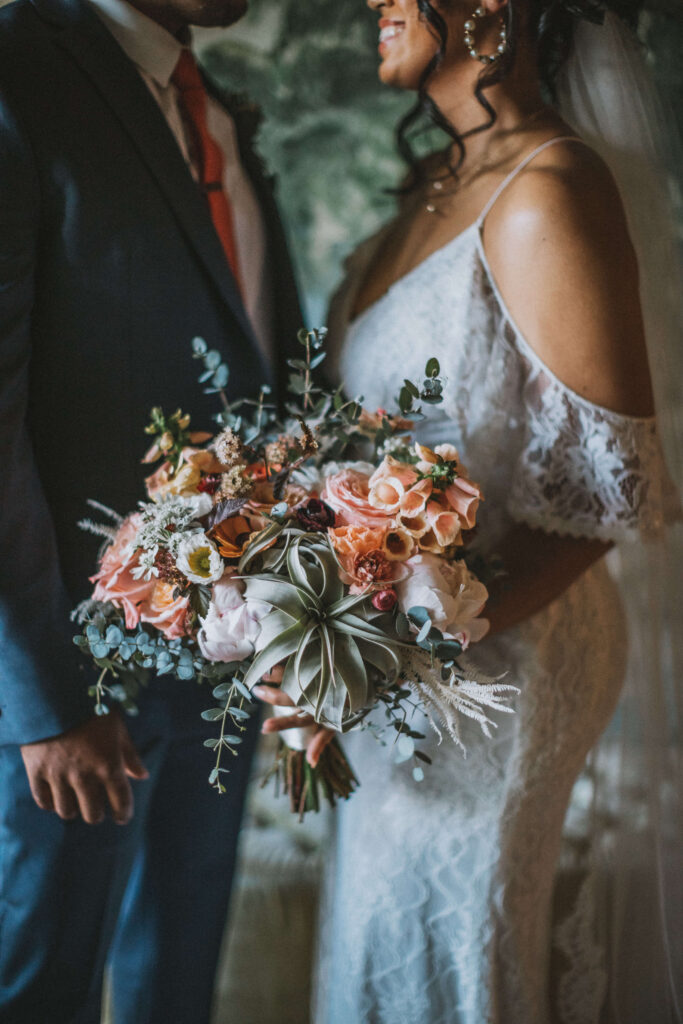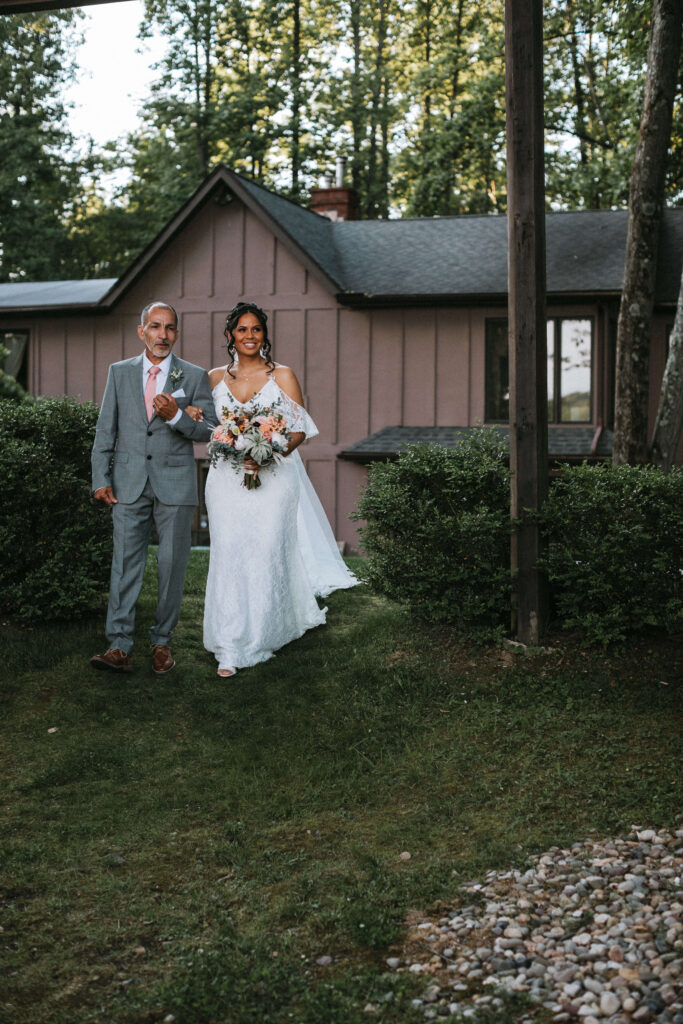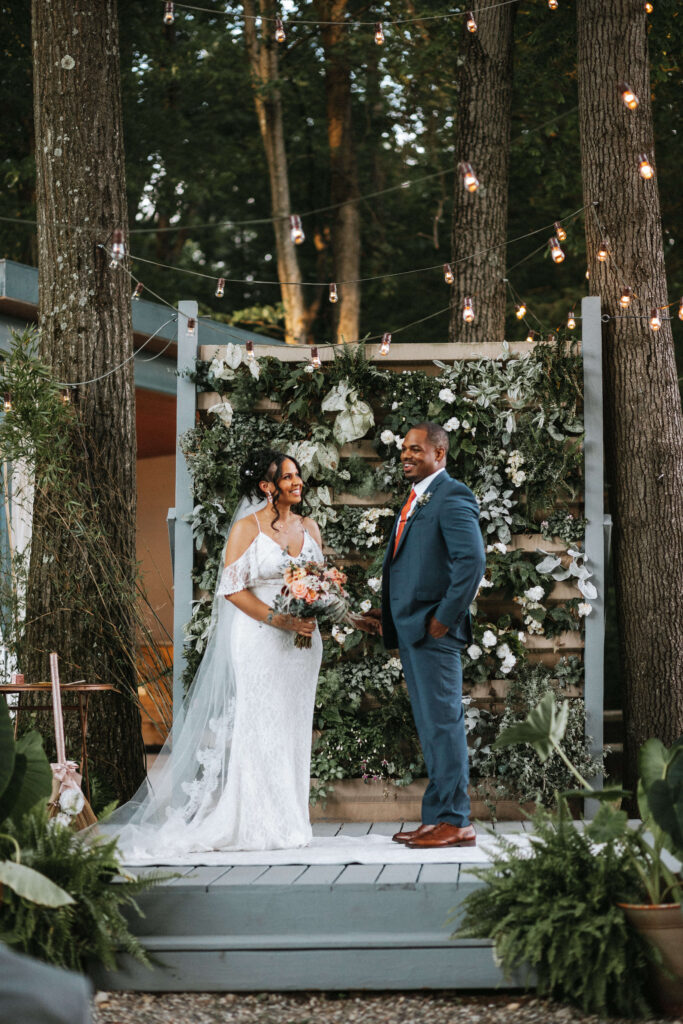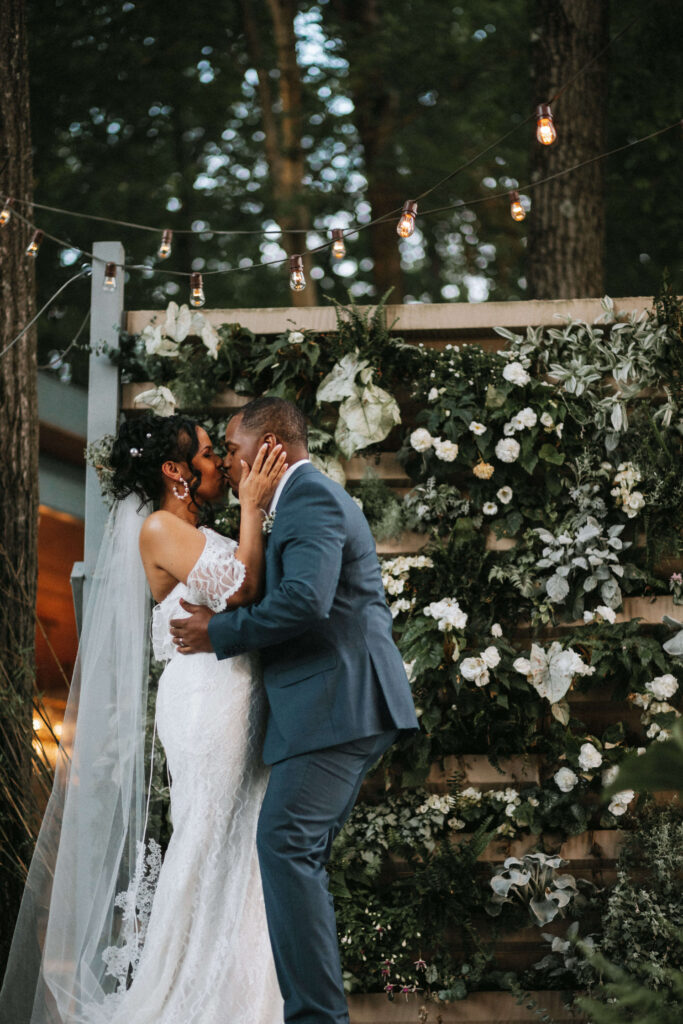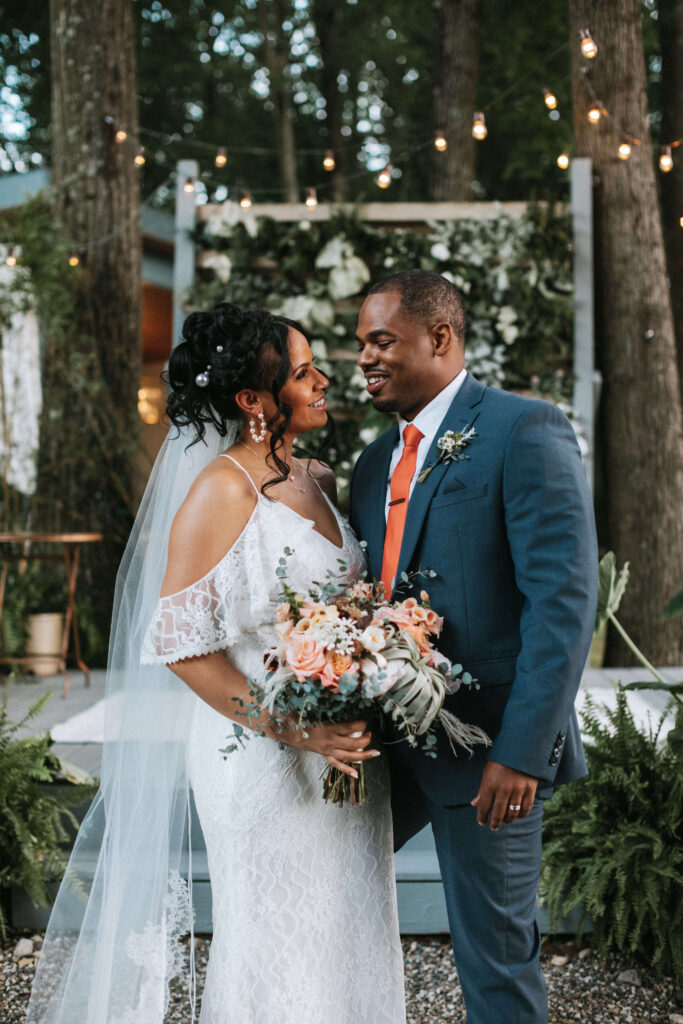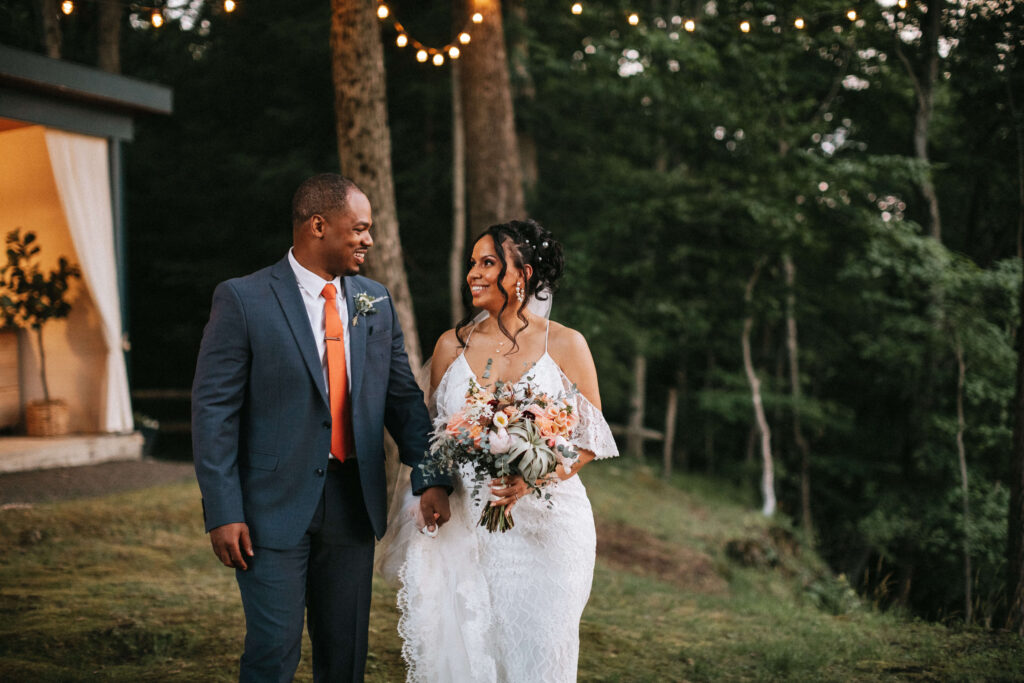 With micro weddings being more and more popular, keep an eye out for more of our favorites to pop on the blog here! We can't wait to share more.
Featured Vendors
Photography: Carolyn Jorgenson Photography
Venue: Promise Ridge
Celebrant: Alisa Tongg
More of our work
A Modern Rustic Autumn Blend: Erica and Andrew's October Wedding
Modern, Natural, Sunflower Wedding
Katie and Cody's Autumn Country Chic Wedding
That Farm Chic Feel: Katie and Max's Fall Wedding
Romantic, Boho, and Rustic: A Morgan Hill Fall Wedding
Modern, Rustic and Mauve Wedding: Devin and Shawn
Perfect Pop of Color: Jennie and Timothy's Energetic Summer Wedding