Last week BHLDN featured the bouquet from this dinner on Instagram. We were so excited, and realized it's high time we shared our treasure trove of images from Alison Conklin who so poignantly captured that day.

It feels so appropriate to share this event now that winter has returned and settled in. This past wedding season has been just wild. It felt like every other wedding had rain and we got exactly 10 days of autumn splendor and then, whoosh. Winter. Just like that. I have to admit, as a designer, winter is my least favorite season. While I enjoy some added time with my family, and cozy evenings drinking wine and hot chocolate by our fireplace, the added stress of potentially frozen flowers, and getting to venues in snowstorms, means winter designing is always an adventure.

We had a wedding a few years ago that was beautifully photographed by Lauren Fair and featured in The Knot's New Jersey Spring/Summer 2017 Issue. That day was nearly my undoing. It was exactly 8 degrees outside. I'd experimented and knew that the florals in their bouquets would last exactly 8 minutes before turning into mush when they thawed inside. The bouquets were meant to be repurposed in the centerpieces, so they had to stay beautiful! Their photographer 100% insisted they take the pictures outside. And I don't blame her-they were amazing!!! But we covered those bouquets with plastic and ran them inside and out trying to keep them warm and safe, to get a handful of perfect images.

From that day forward, I knew there had to be a better way to handle these winter weddings. While we still do fresh florals and the run inside/outside dance, many of our couples opt for silk bouquets. Sometimes we mix real greenery in that can handle the cold, and sometimes we use faux. The bouquet we featured on the cover of Lehigh Valley Style's 2016 January Issue was an entirely faux bloom bouquet. We are actually in the process of launching an entire line of silk florals that we will be selling on Instagram, specifically for cold weather, adventure backpacking weddings and tropical destinations where you can't get reasonably priced florals in. Don't worry, we will be sure to let you know when the site launches later this month-so you can check out our beyond beautiful Allium Everlasting line.

All that history leads up to last winter, where Alisa Tongg from Bacon & Lox suggested that since we had explored the creek in the summer, what did we think about doing a dinner in the winter-when the water was frozen over. Because-why not? So we waited, fingers crossed, hoping and praying the ice would be thick enough.
We also realized this would be an incredible opportunity to shoot an elopement on the ice. We went back and forth, plotting and planning with Nicole Hutnyk from Rabbit Rabbit Crew about what designs would hold up best in the sub 30 degree weather. Finally, we settled on a stunning mix of dried florals and silk florals dipped in plaster of paris to create a soft creamy winter-kissed look. Theresa Byrnes from @bluebyrdred was working with us at the time and she created these exceptional aged copper florals from recycled pipes. The mix was nothing short of enchanting. We had to literally strap the florals and the structure down so it wouldn't go sailing across the water, but oh my, if you could see it. Anthropologie generously added tableware to the scene, and we added in our collection of pillows that we often use for lounge set ups.

Silver Birches allowed us to use their property on Lake Wallenpaupack for what is easily one of the most ambitious dinner parties I ever did attend. They offered ice fishing demos and Andre DeWaal built a magical FIRE ON THE ICE that he cooked over. That food tasted so satisfying and warming-starting from that very first warm borscht course. Here was the rest of the lovingly shared meal :

To Share
Preserved Fish (Salmon, Cod, Oysters)
Cured Meats (Beef Round, Pork Neck, Lambs' Tongue)
Pickled Vegetables (Cucumbers, Carrots, Cabbage)

Served Fireside
Broth of Roasted Beets and Shredded Duck Legs
Bitter Greens and Cultured Cream

Served Family Style
Fried River Fish with Malt Syrup and Hop Vinegar
Venison Legs
White Beans and Smoked Sausages
Smashed Roots

We finished with Spumoni: Bombe Alaska from Love Bites by Erika and enjoyed teas from Coco Loves Teas.

It was an unforgettable day. A frozen tundra-that made you feel wild, a survivor, a person who owns the ice and the wind, draws in warmth from the fire and carries it with them the whole winter through.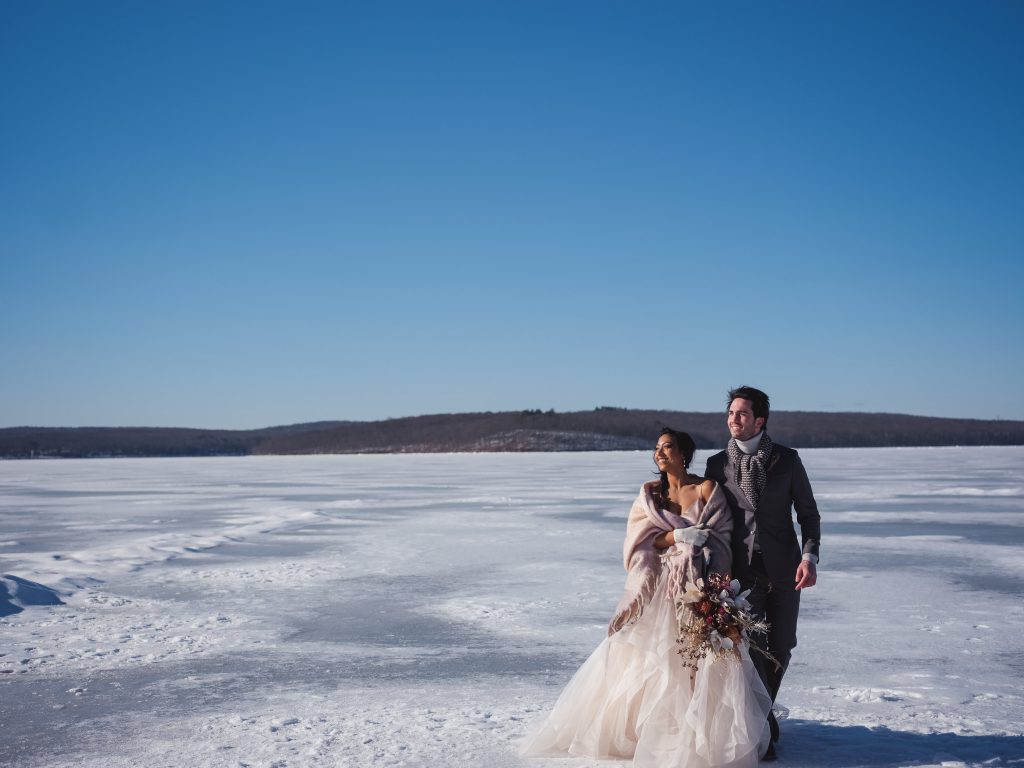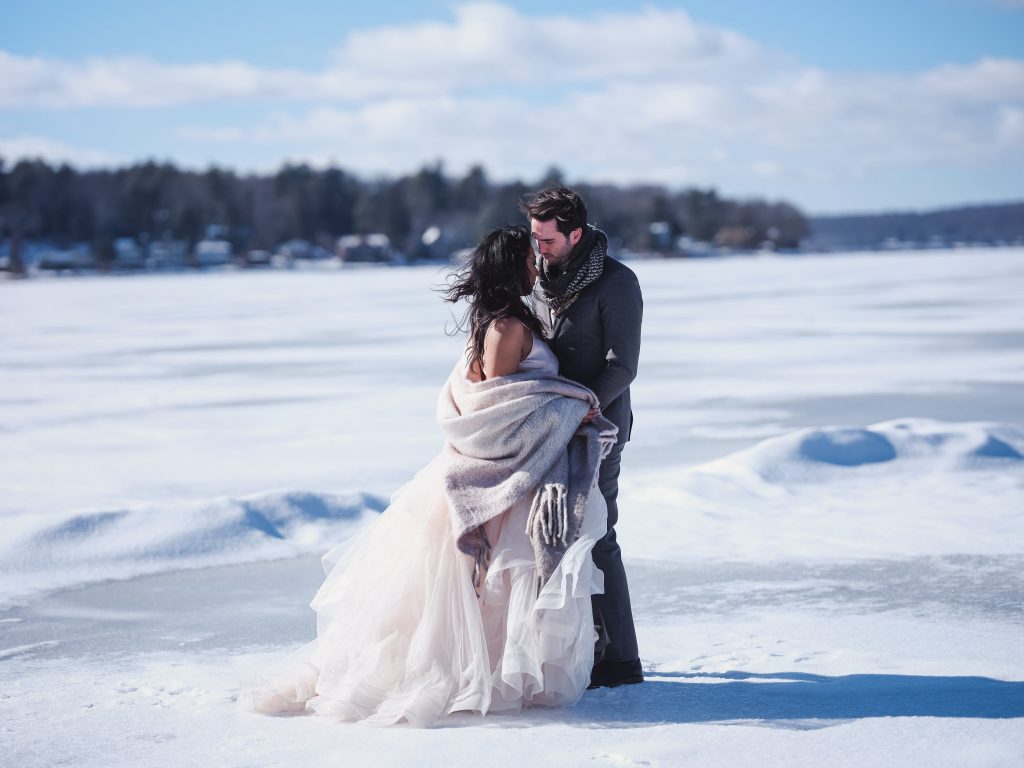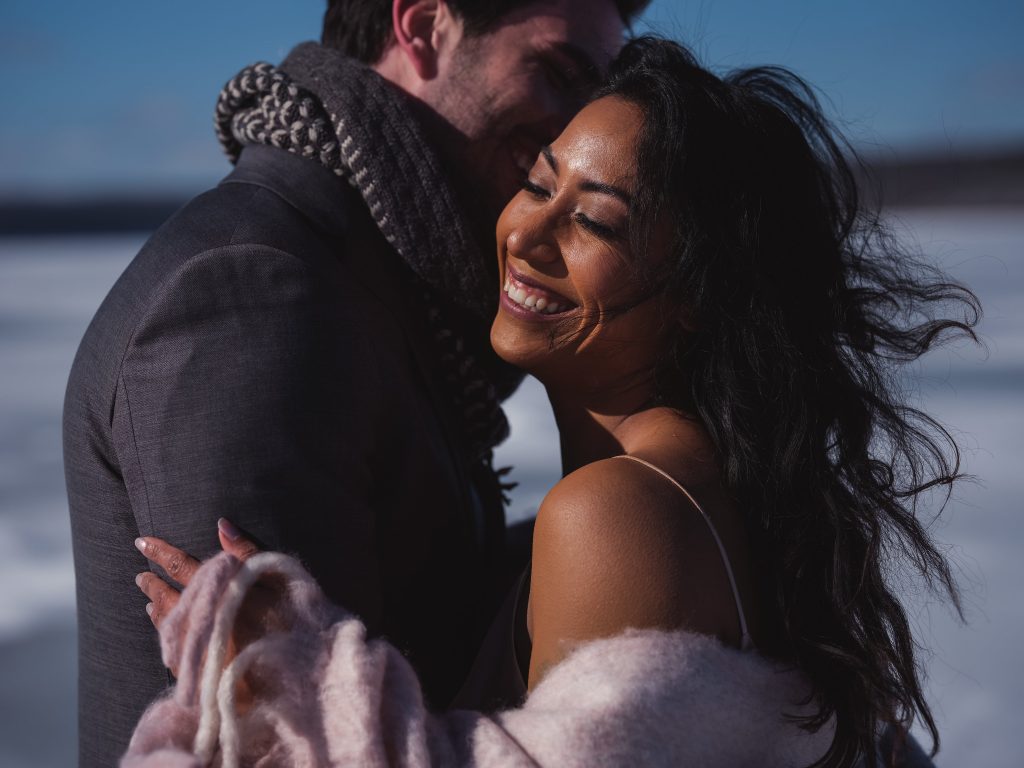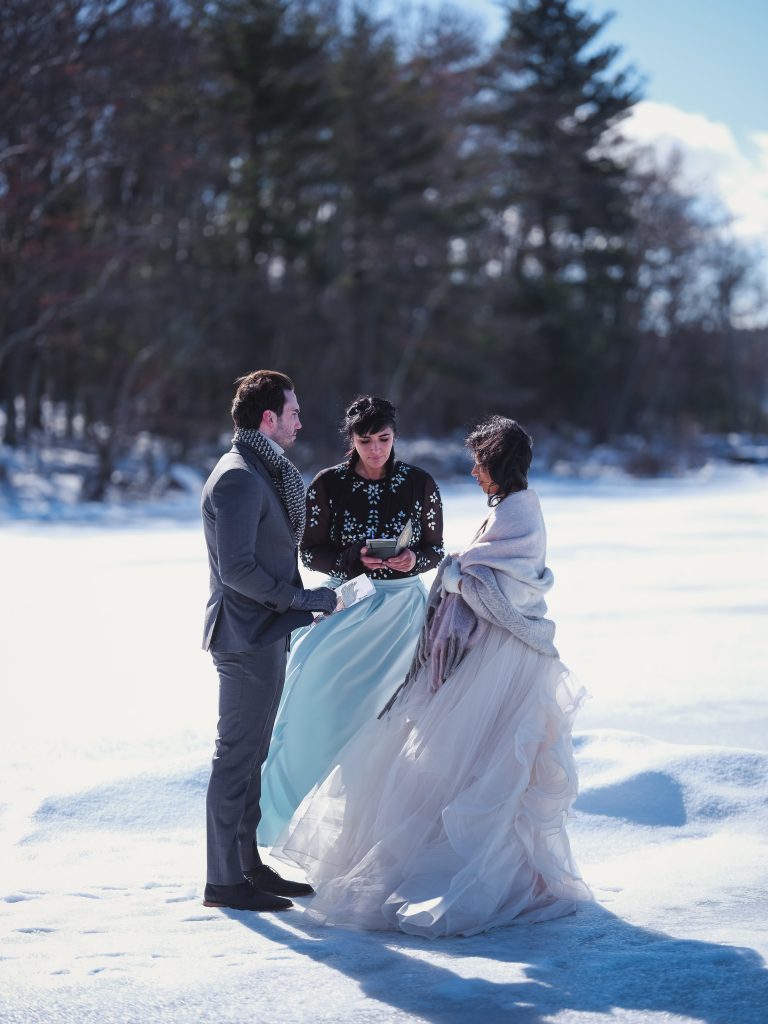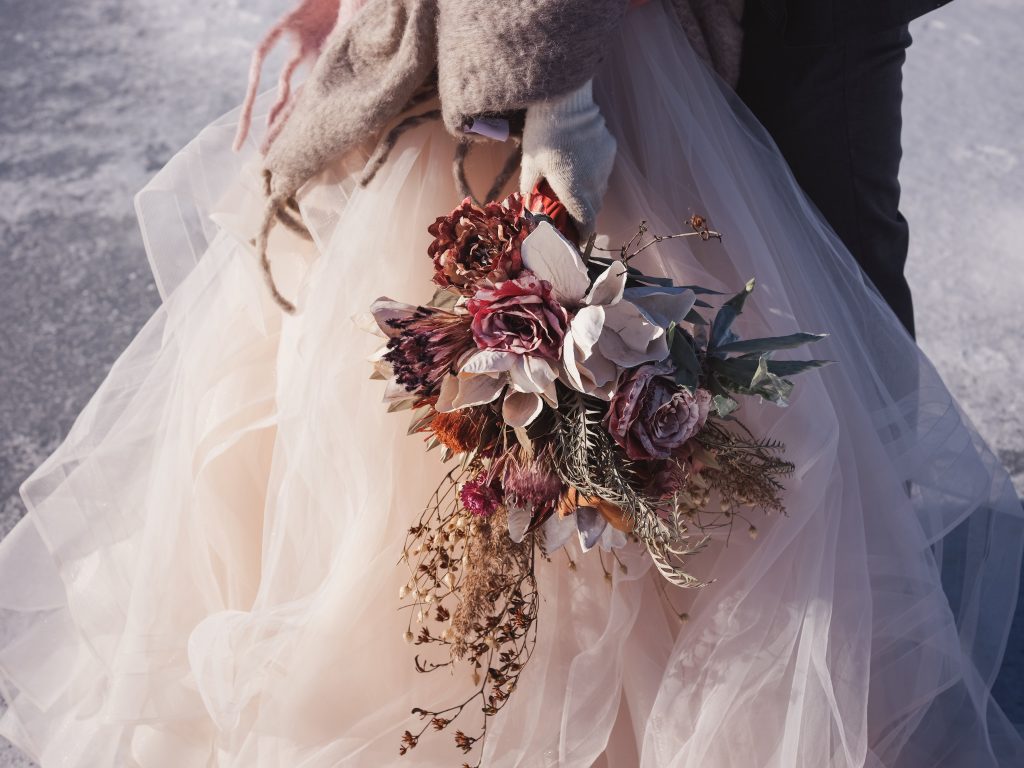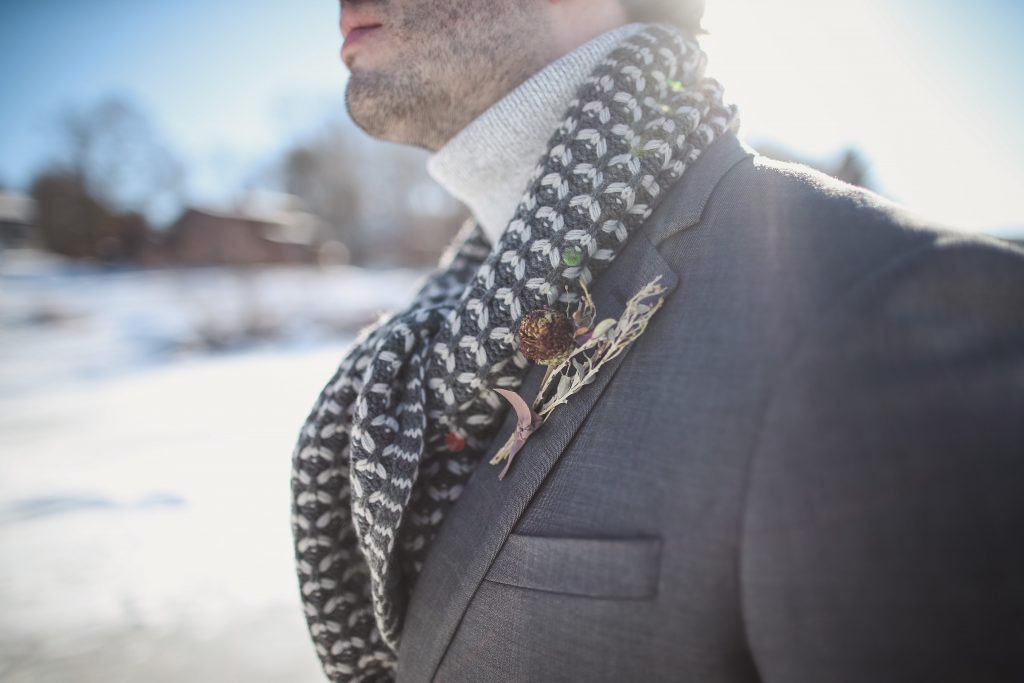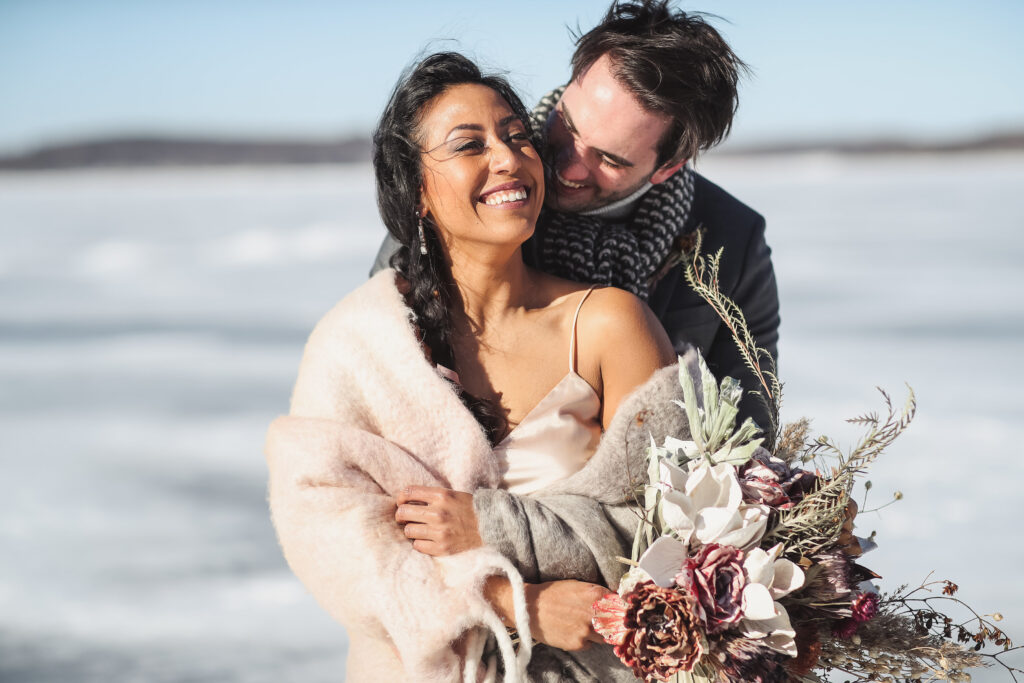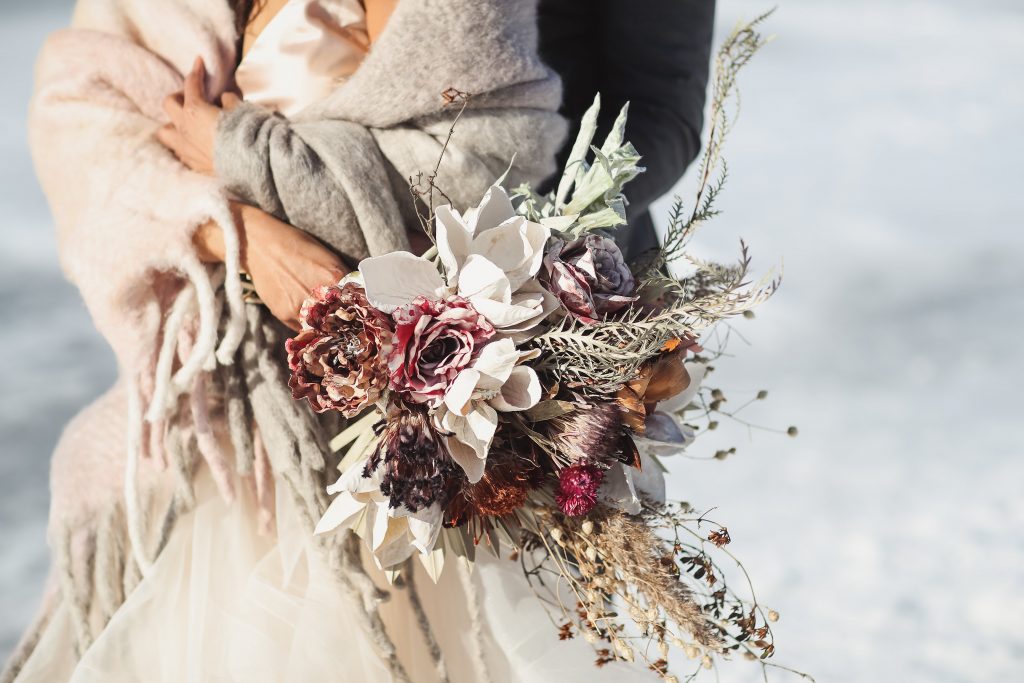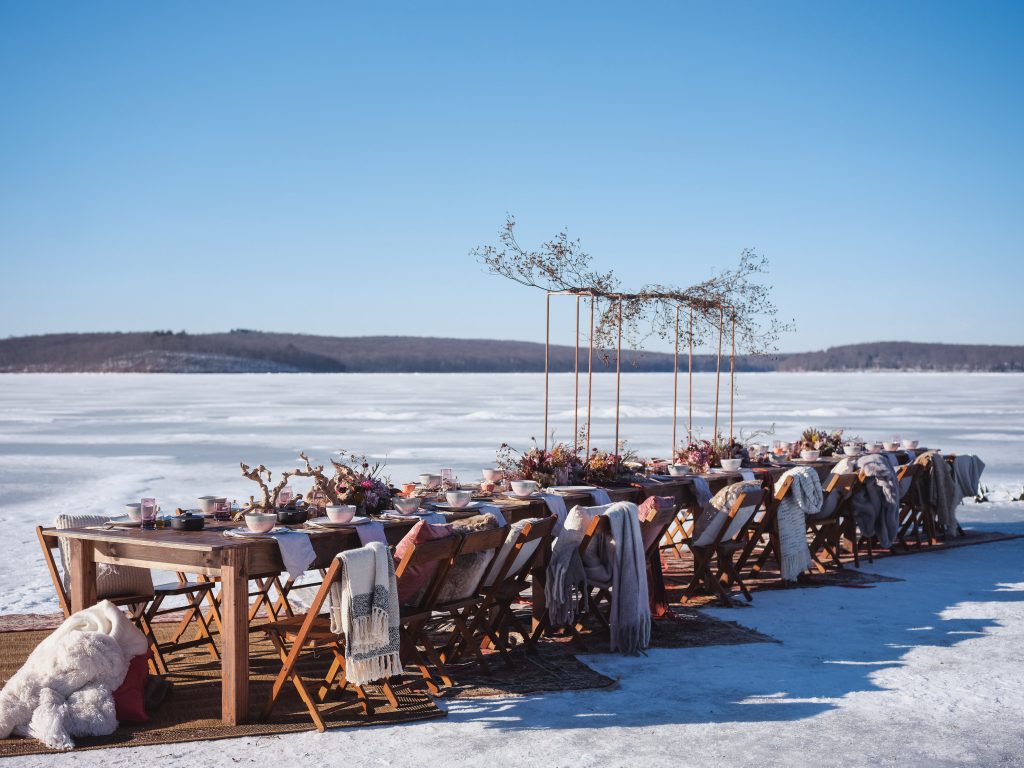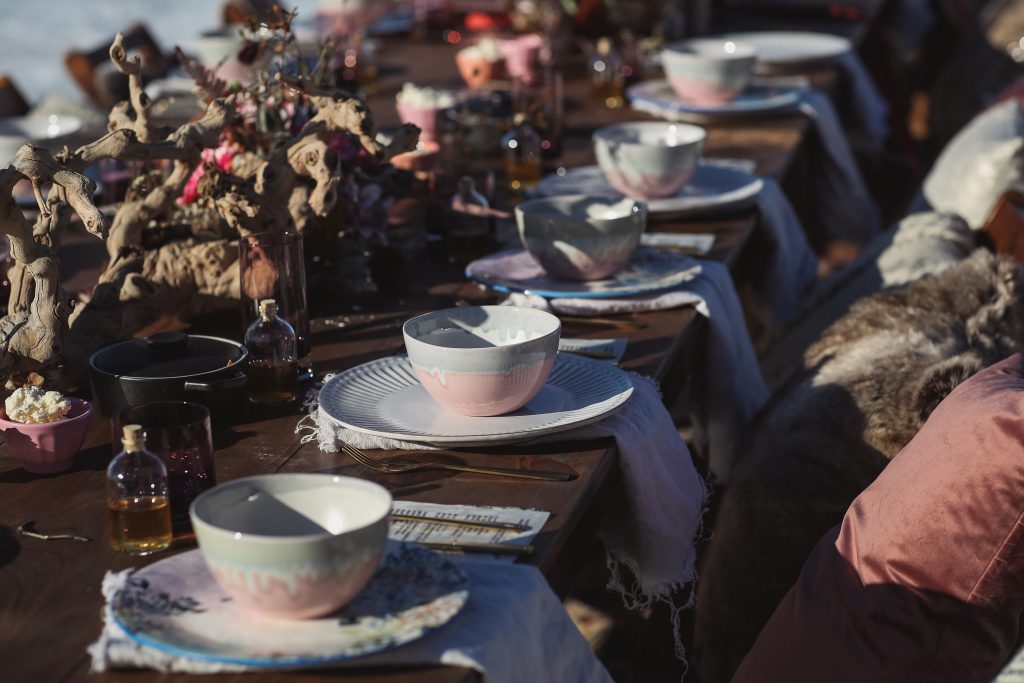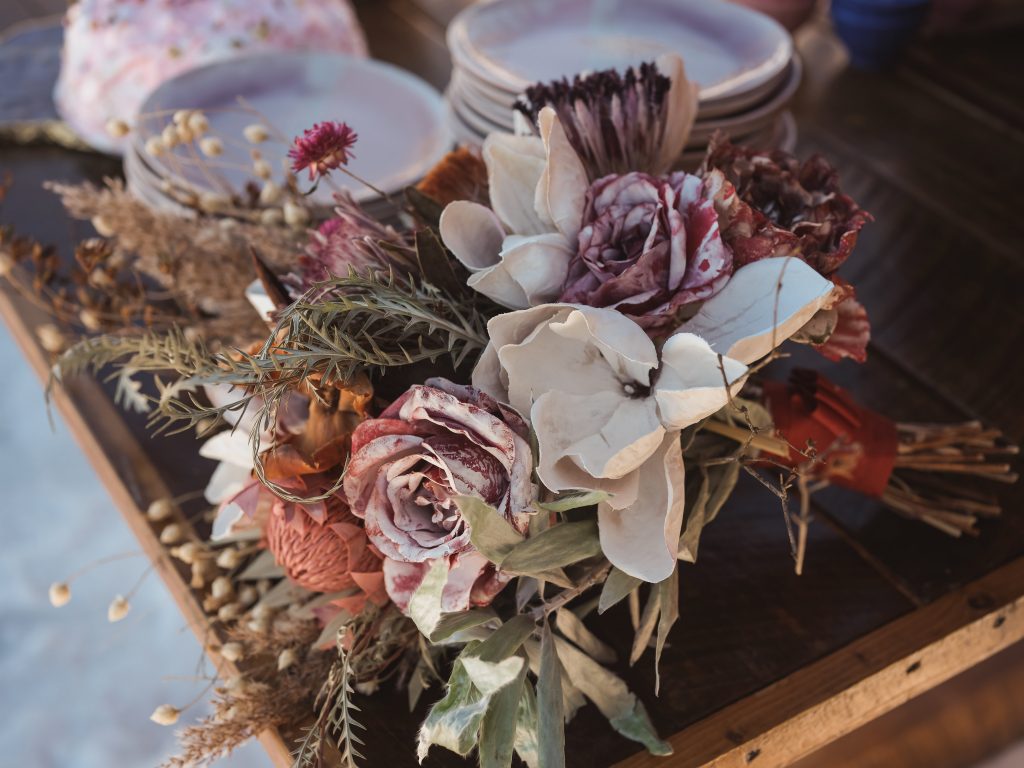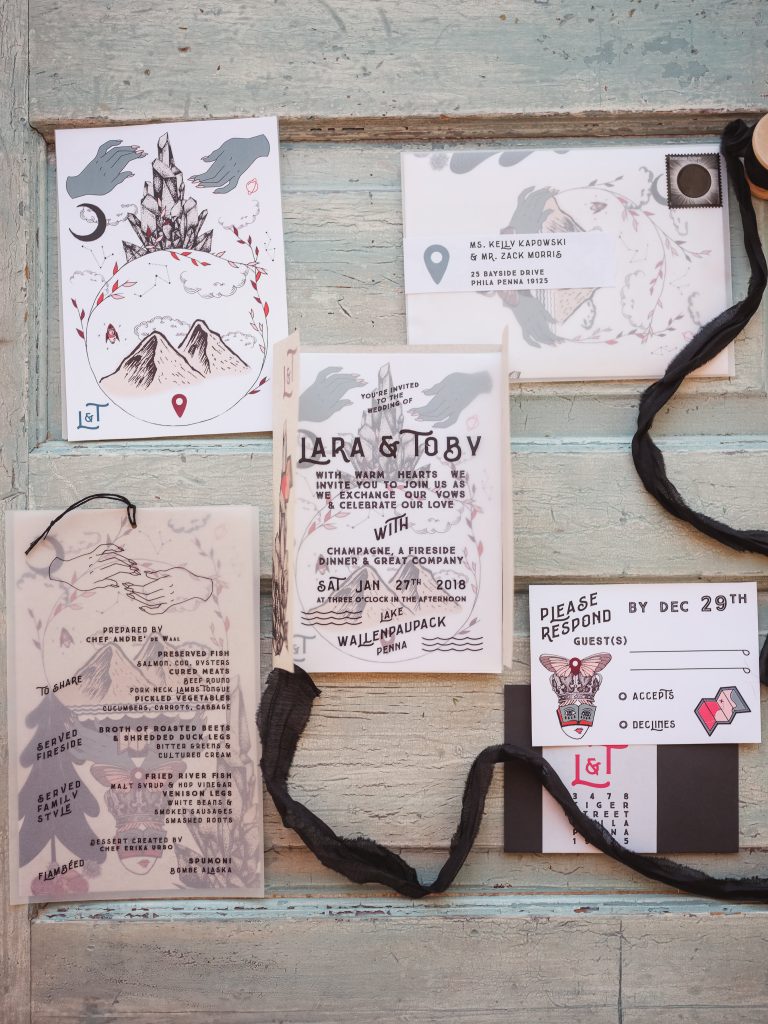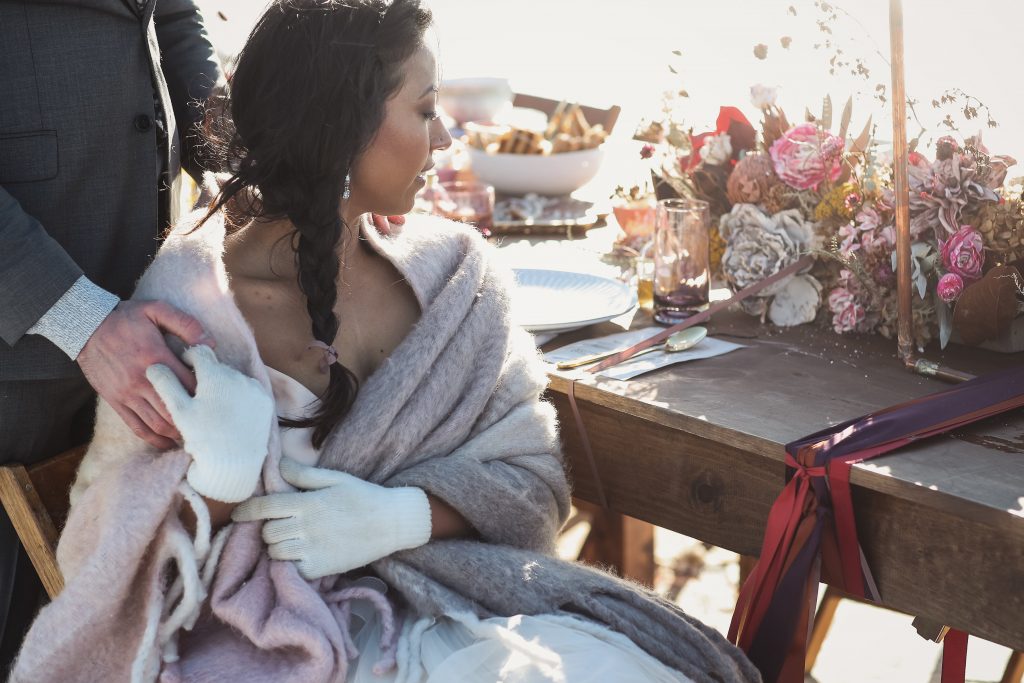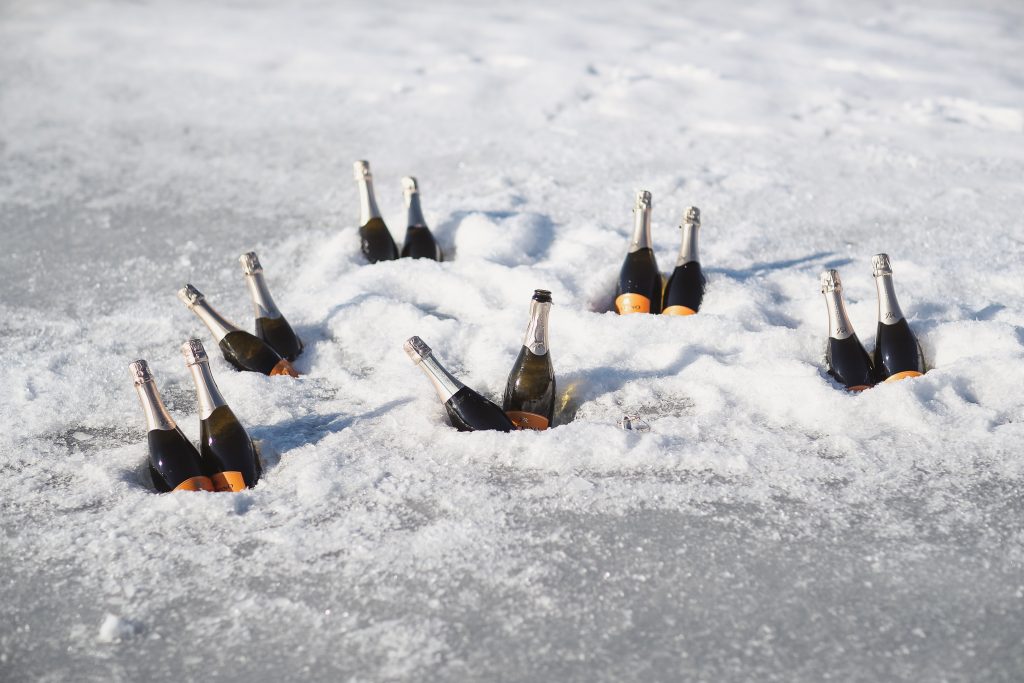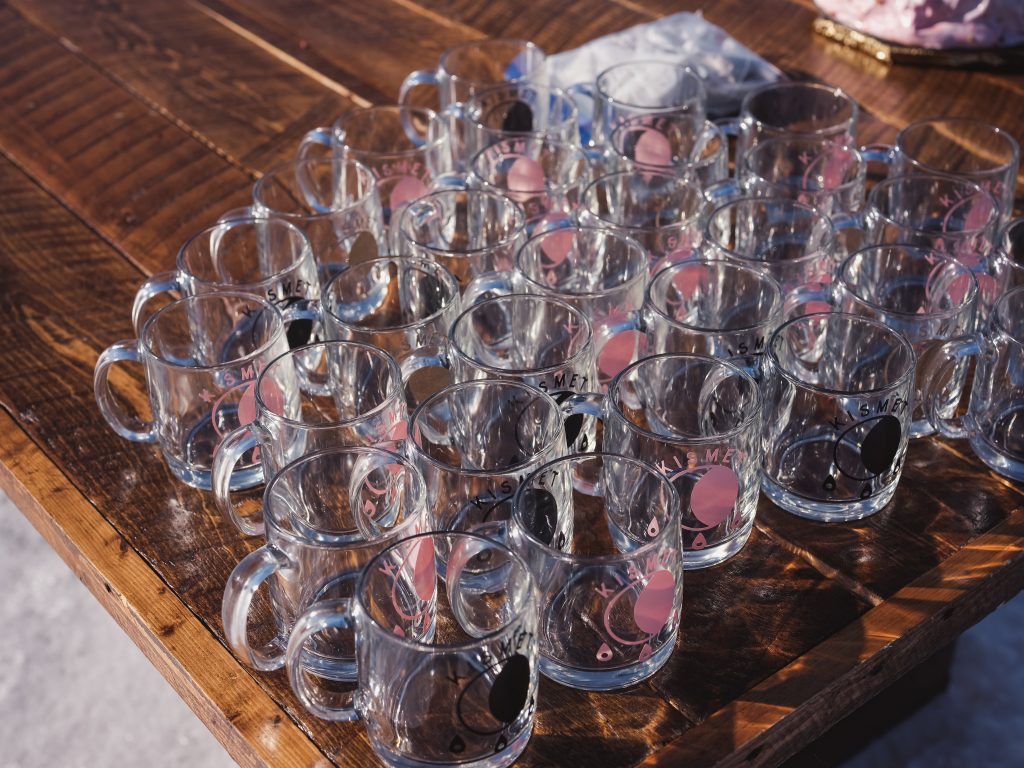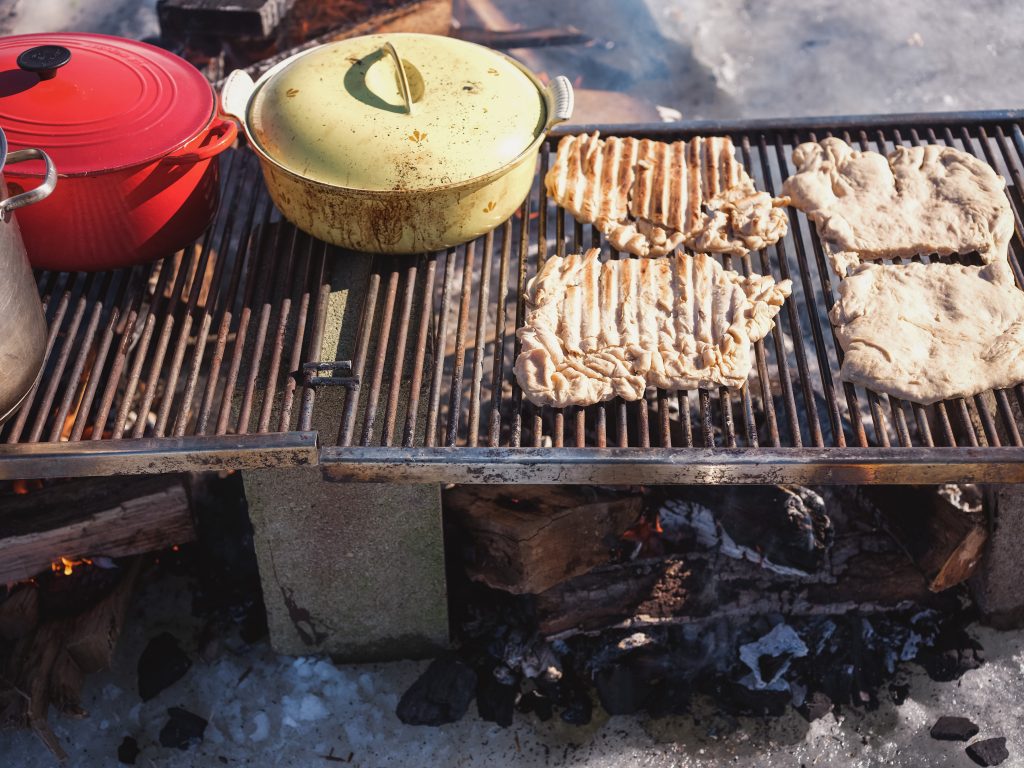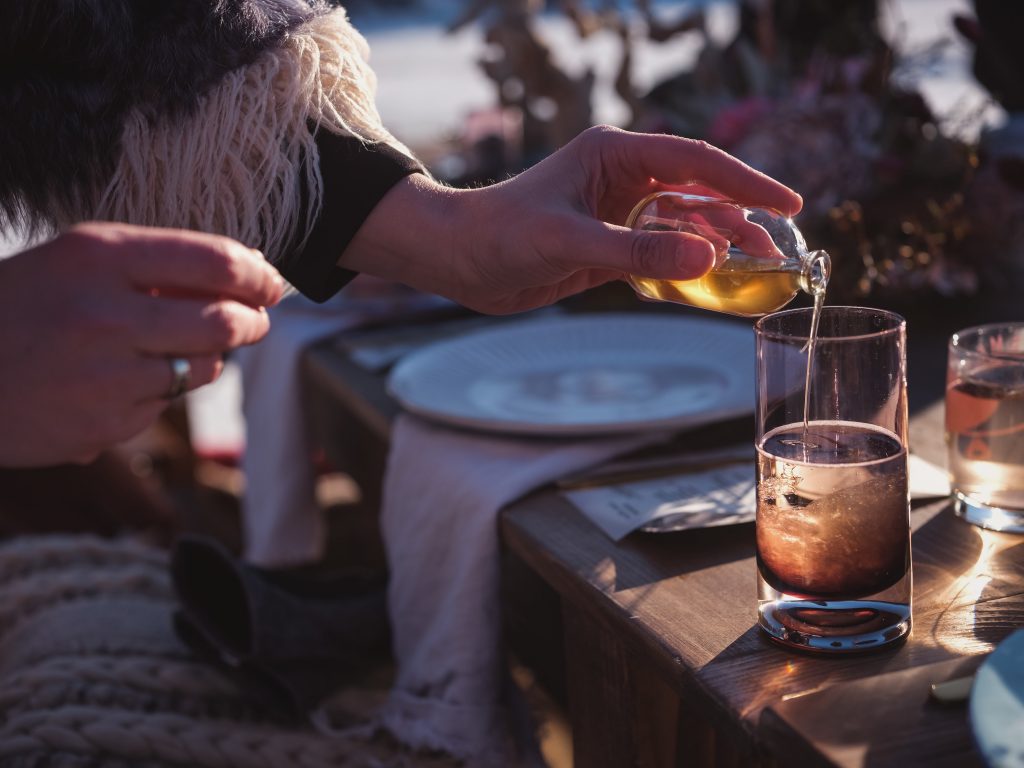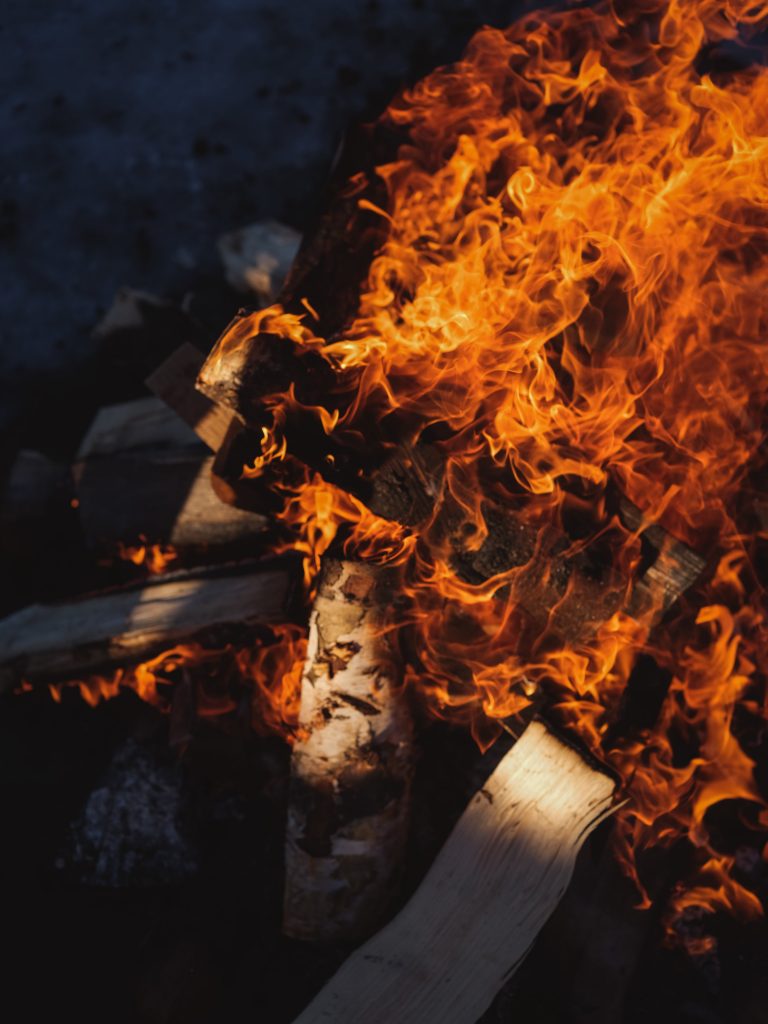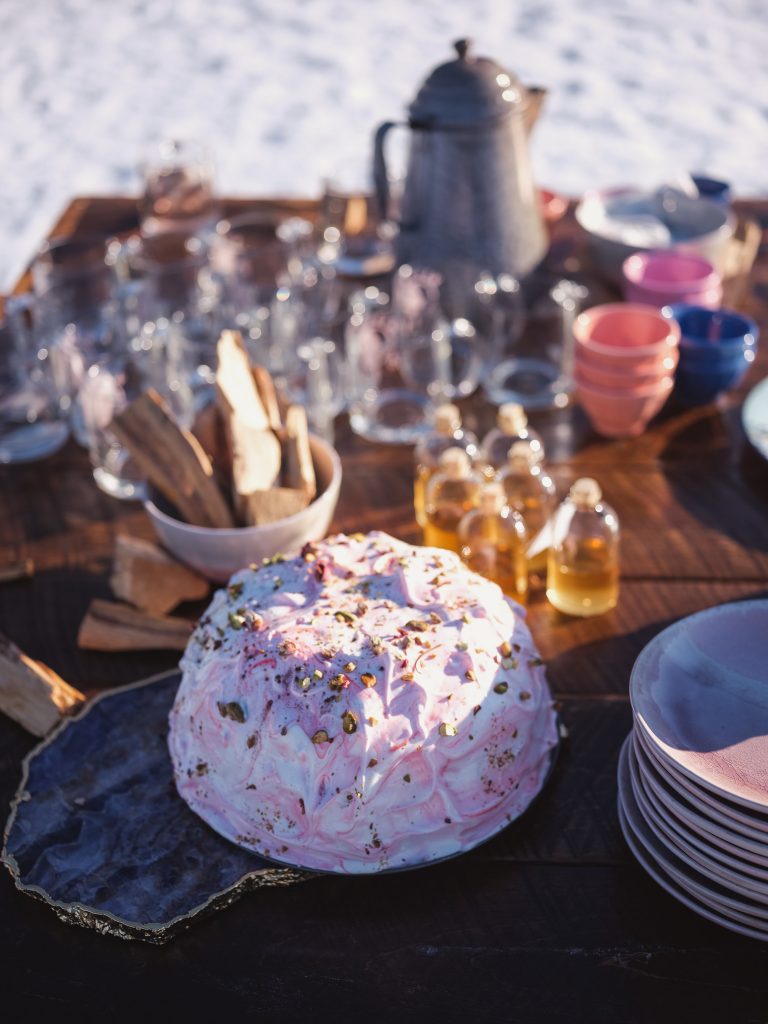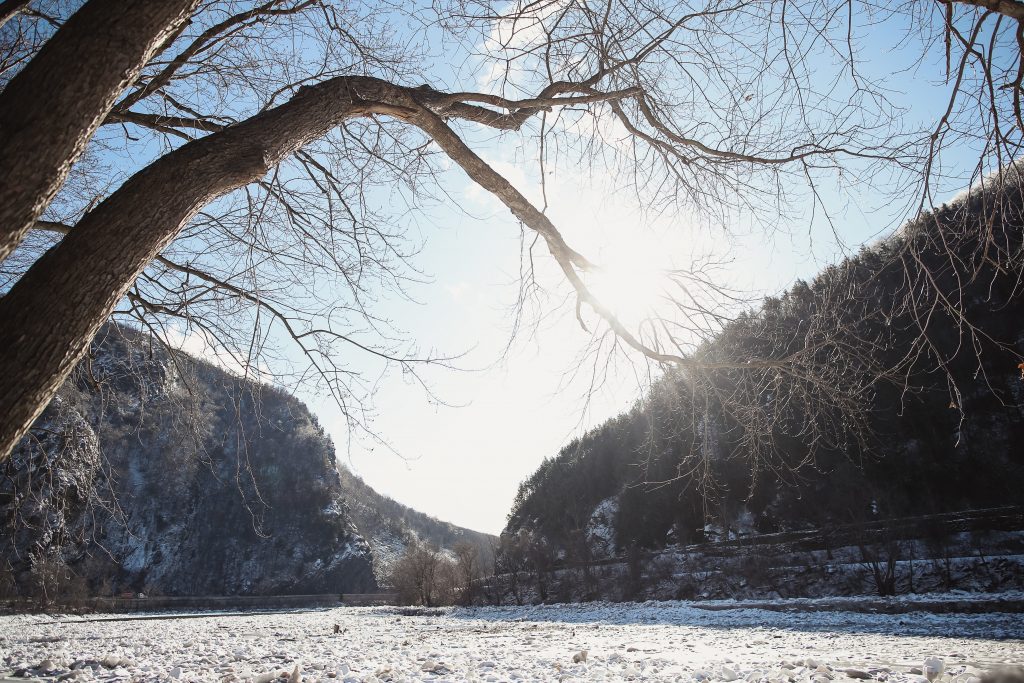 || Photography: Alison Conklin || Gathering: Bacon & Lox Society || Celebration Congregation: Alisa Tongg || Planner: Rabbit Rabbit Crew || Venue: Silver Birches Resort || Florals: Allium Floral Design || Film: Solidity Films || Dishes: Anthropology || Menus and Details: Rabbit Rabbit Crew || Ice Kitchen and Chef: Andres Lakeside || Dessert Chef: Love Bites by Erika || Teas: Coco Loves Teas || Ice Portraits: Rob Yaskovic ||
For more inspiration: Annual Creek Dinner and Annual Holiday Wreath Making Workshop