I have a wonderful and dear friend, Alisa Tongg.  We all have a version of this specific type of friend. She is simply larger than life and so generous, with the mind of a true dreamer.  And she always, I mean ALWAYS, throws a fabulous party.  She is also a celebrant, and cares for so many couples and families throughout important journeys in their lives.  Some of my favorite events we do are with her Bacon & Lox Society. If you follow our creek dinners, ice dinner or our recent Assemblage dinner (which you may have seen sneak peaks on our Instagram)-those are all Bacon & Lox events. These events mark significant times in life, celebrate seasons and really give us an opportunity to flex all kinds of creative muscle. We just keep dreaming bigger together.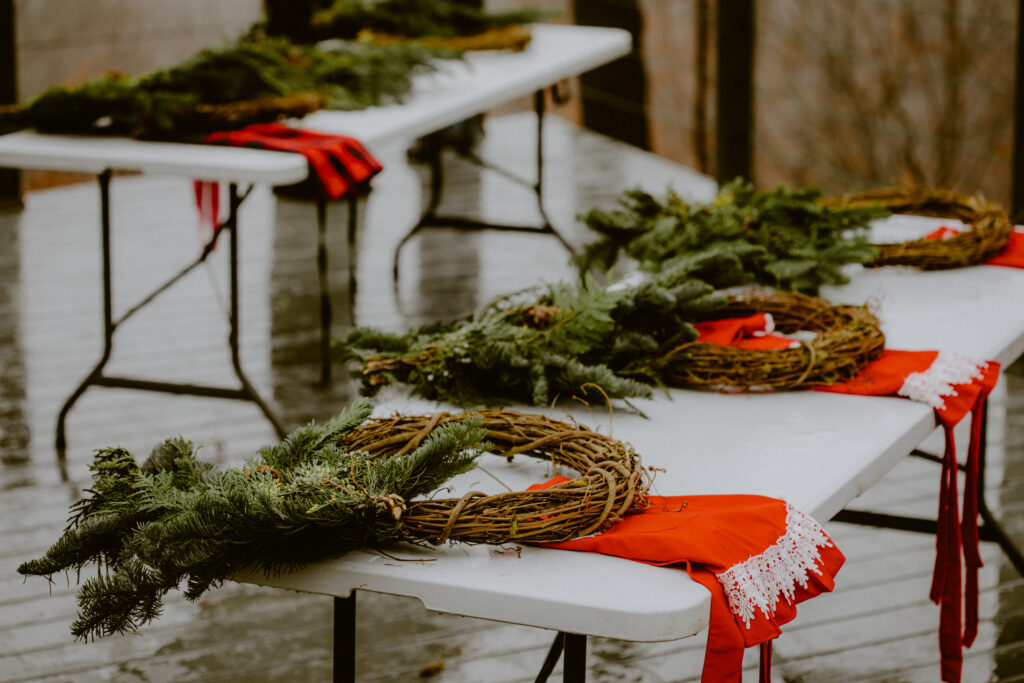 Once a year Bacon & Lox hosts a holiday wreath-making party. Those who attend feel like family and bring a delicious treat to share. Check out the hot chocolate bar/extravaganza from Love Bites by Erika.  I typically do a short demo at the beginning, showcasing a number of techniques. We bring lots of interesting evergreens, foliage, berries and add-ins.  This year we created little mushroom vignettes that could sit inside the wreath at the base. And those making indoor wreaths used some unreal giant airplants from Airplant City. We also featured mini pomanders made from cloves and clementines. The scent was heavenly. I am ALWAYS amazed at variety of wreaths that people create. People who attend come at this with all levels of "craftiness". Even the least traditionally "crafty" people make the wildest and most spectacular wreaths.  Take a look at this gallery of wreath portraits that Storytellers and Co. Photography took. Amazing, right?
We worked on these wreaths from the infiniti deck at Promise Ridge, overlooking a majestic cliff. The misty day made for such a surreal and dreamy surrounding. If you are planning an elopement or a small gathering just outside the Lehigh Valley, this spot is pure magic! While it's likely that we won't be doing anymore non-private wreath seminars this season, be sure to mark your calendars and reach out to Bacon & Lox to join our wreath making family next year. Or if you might like to host your own wreath making seminar for 10-20 people-we'd love to help!
From our Allium family to yours-we wish you a spectacular and memorable holiday season!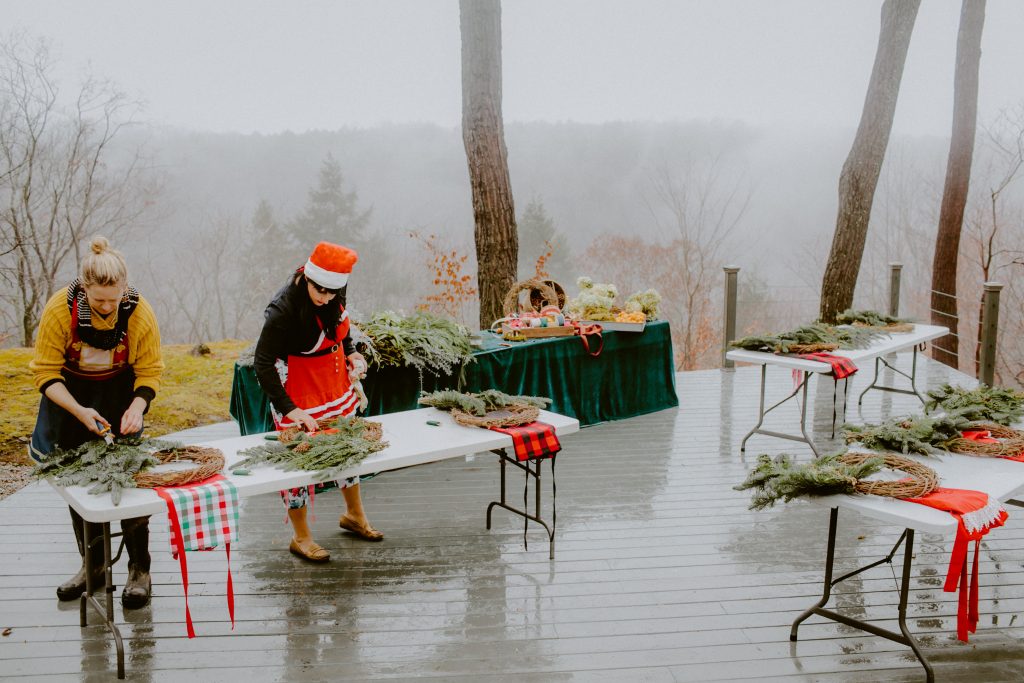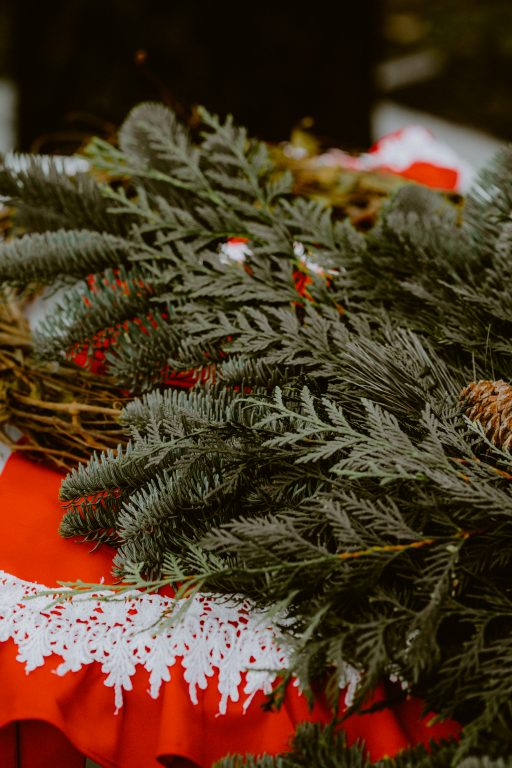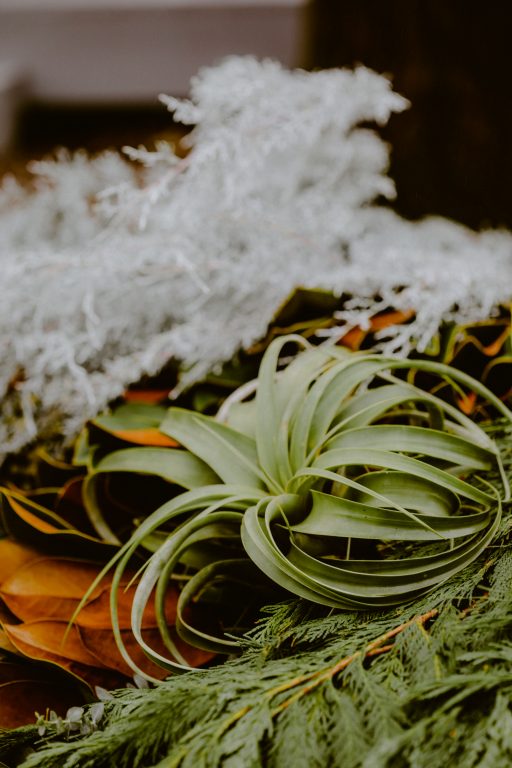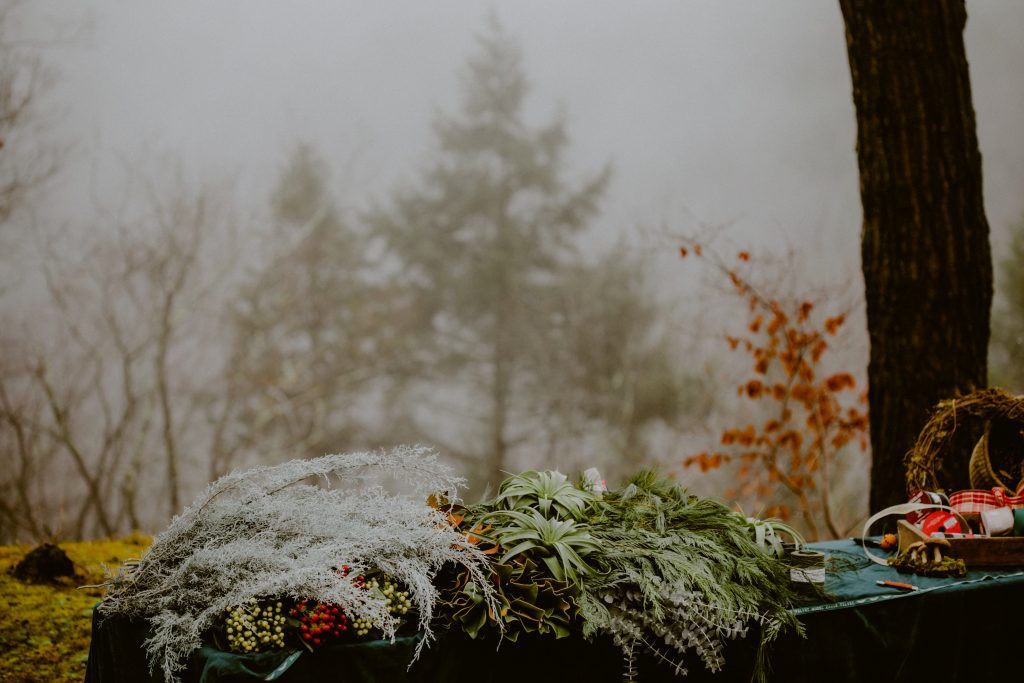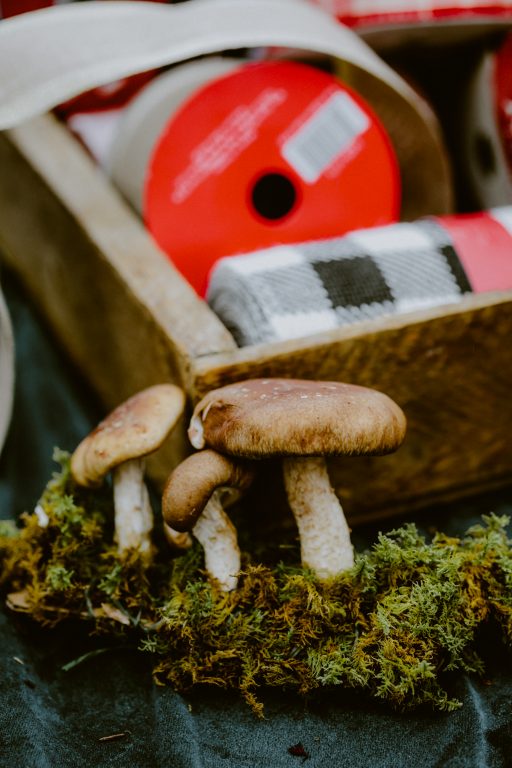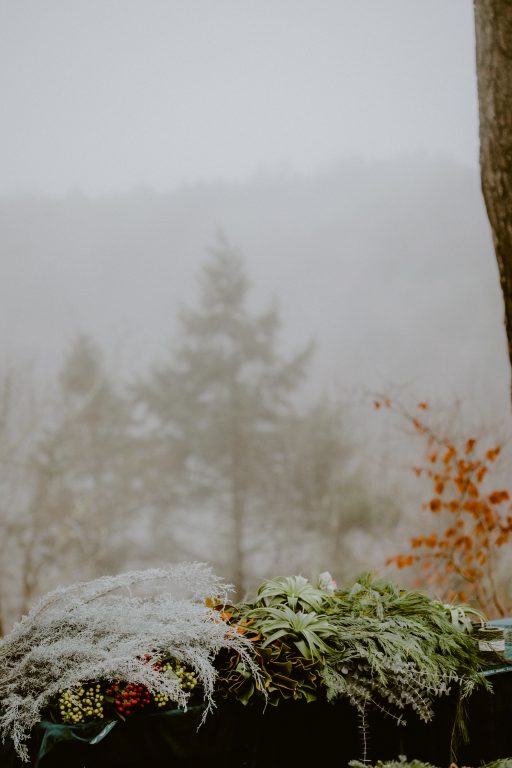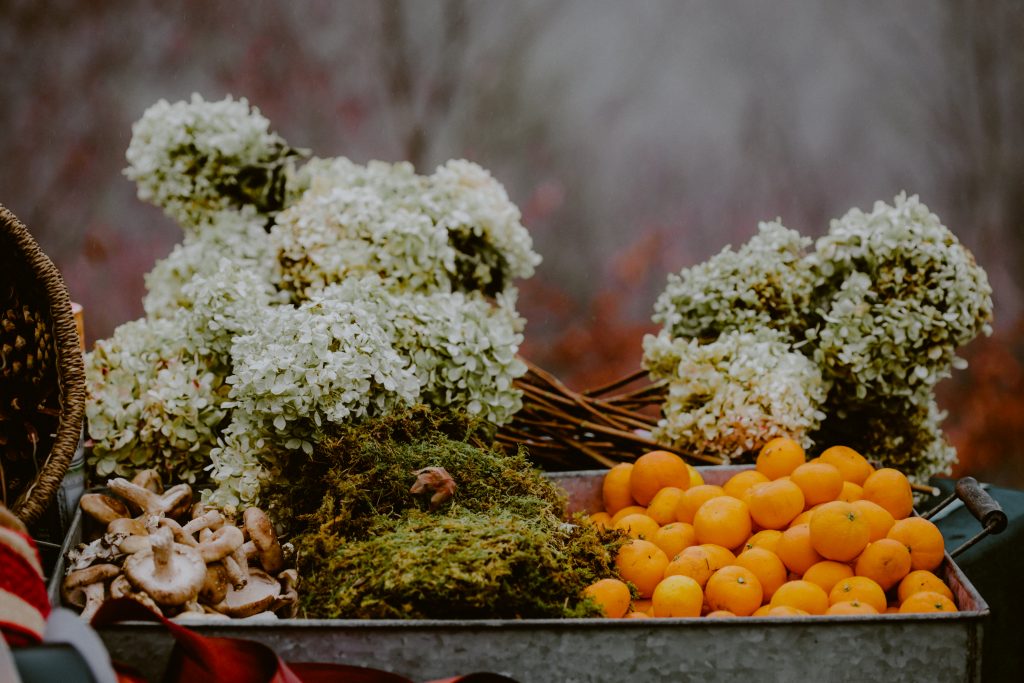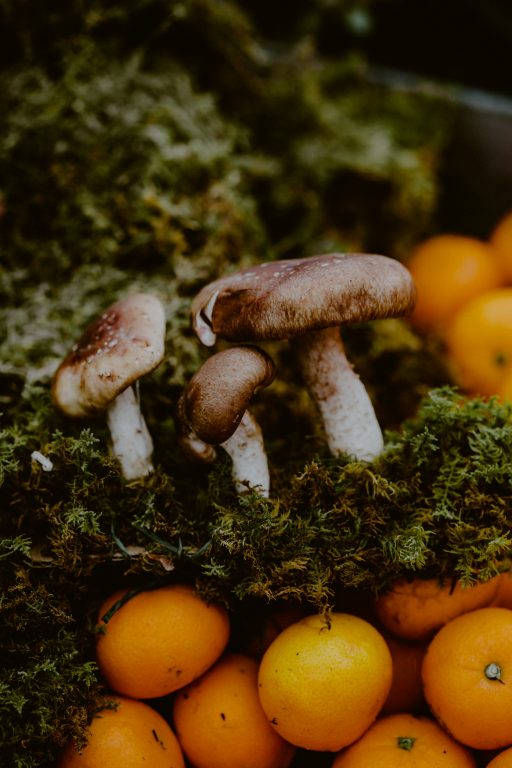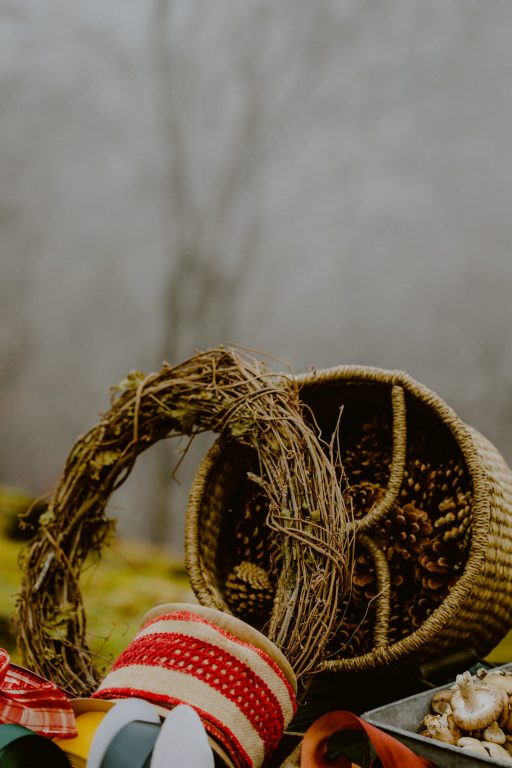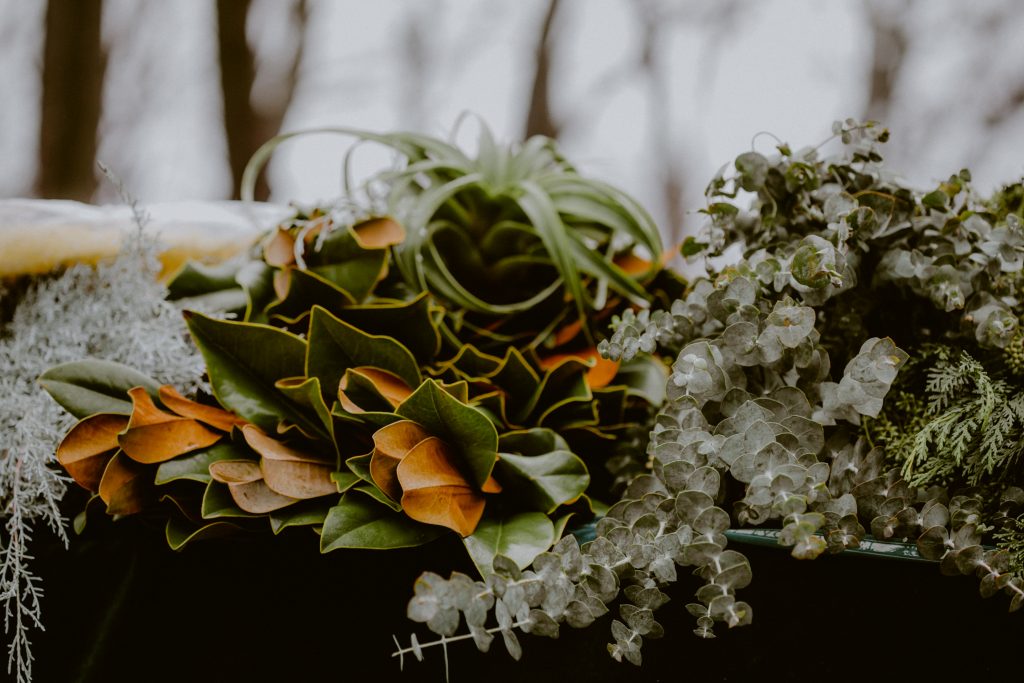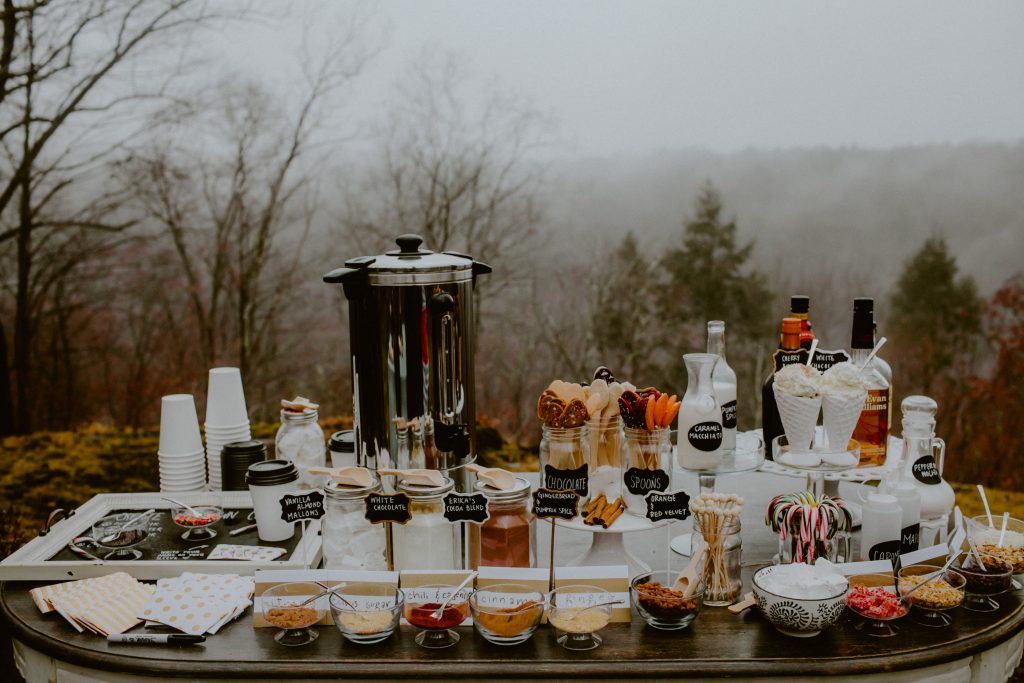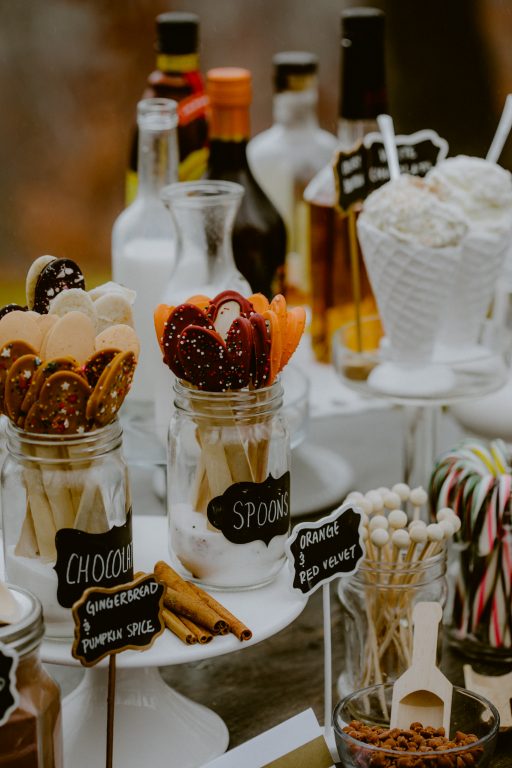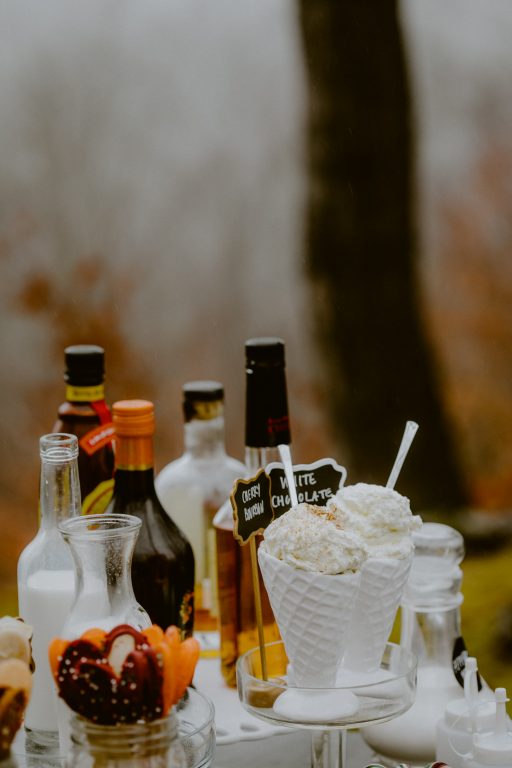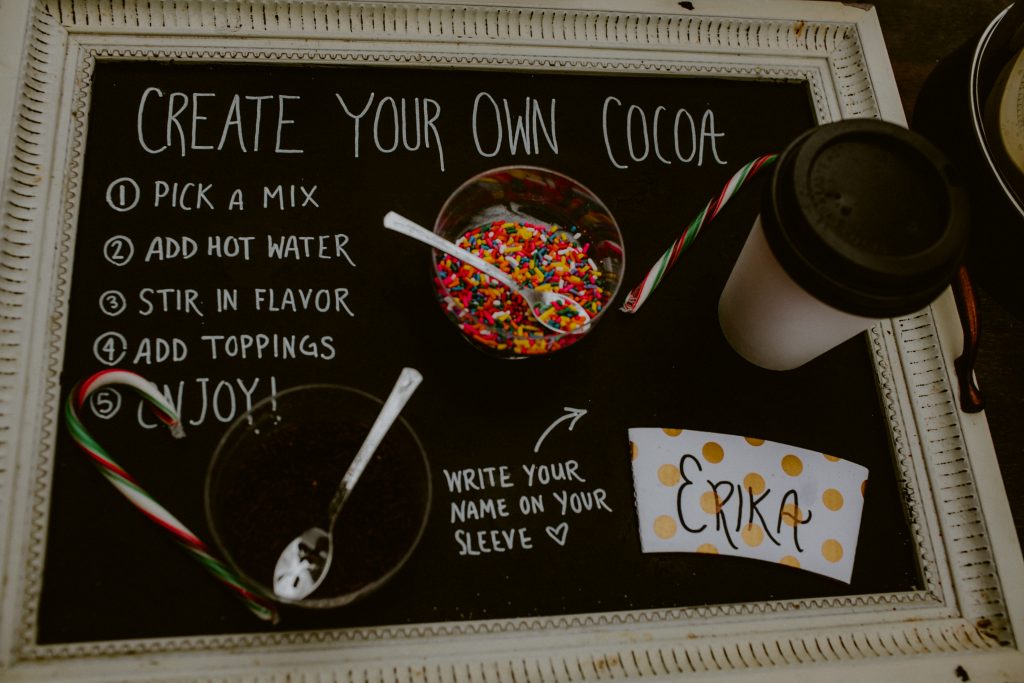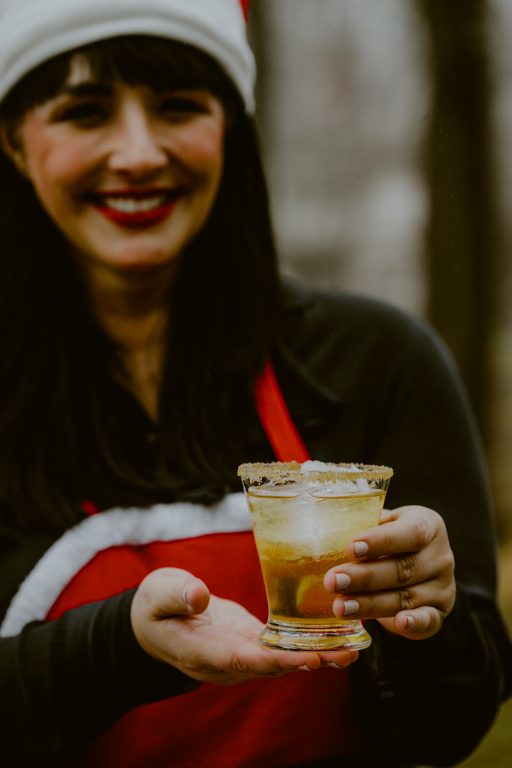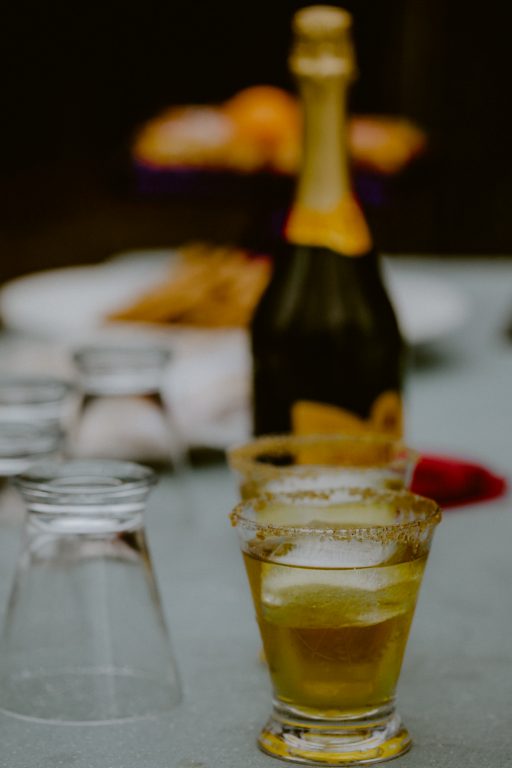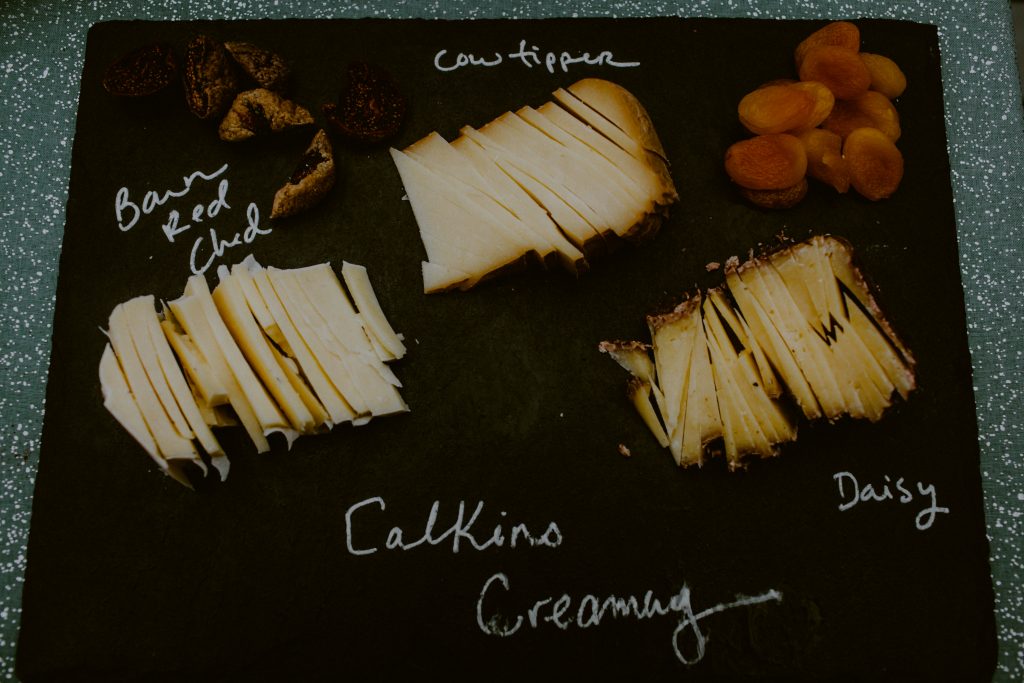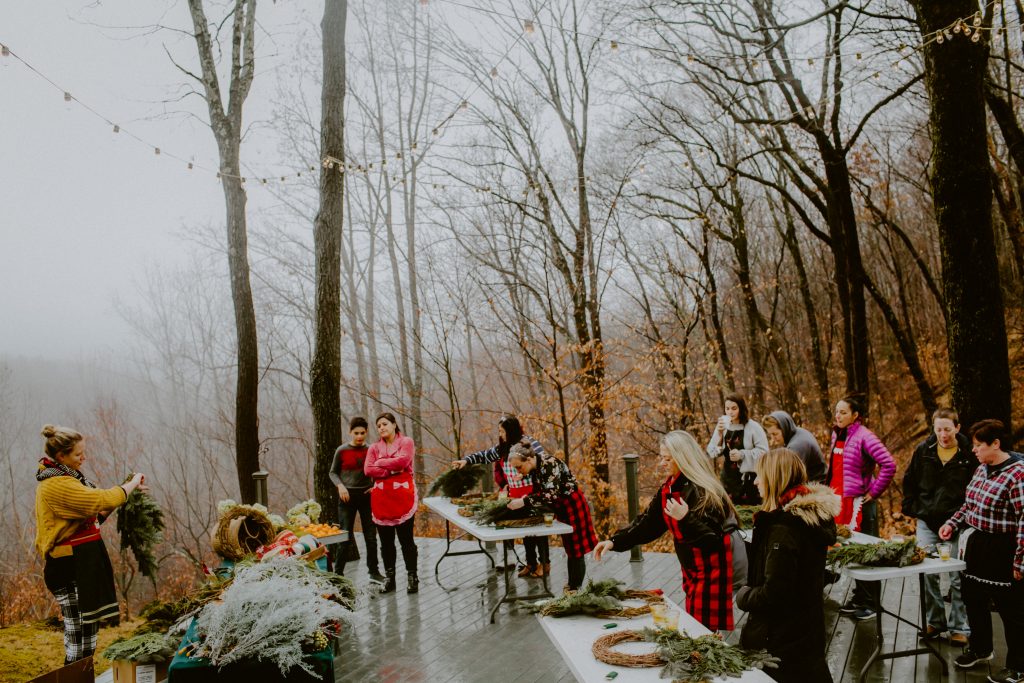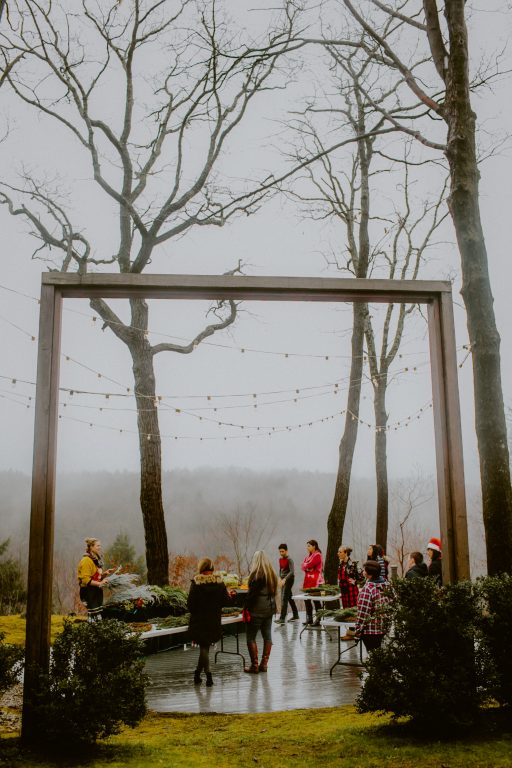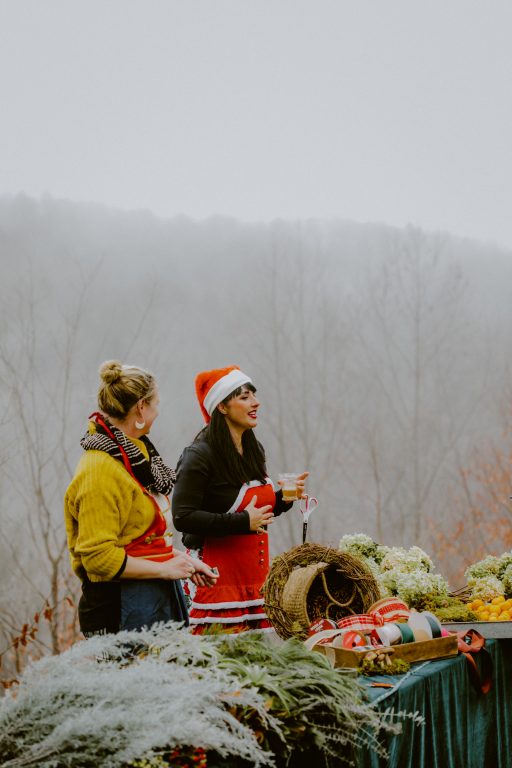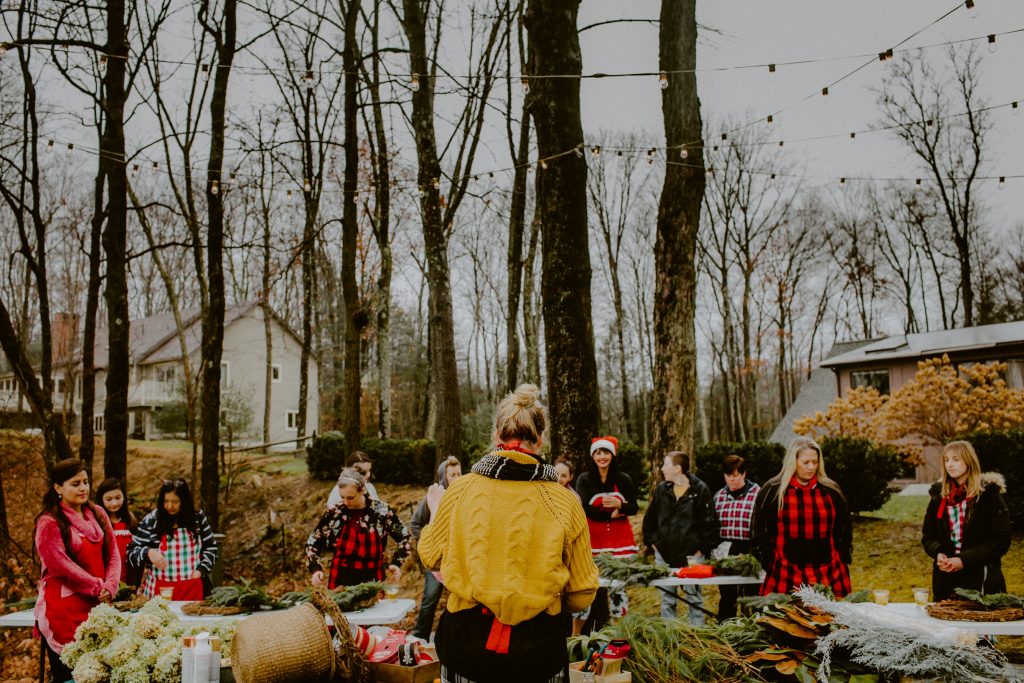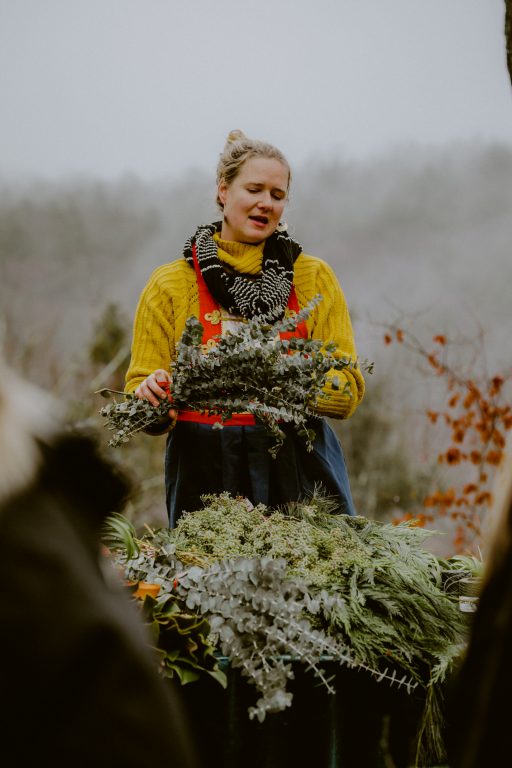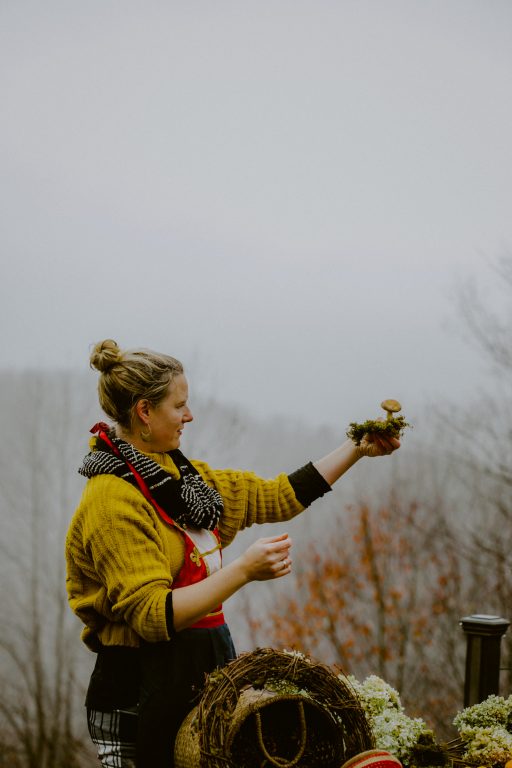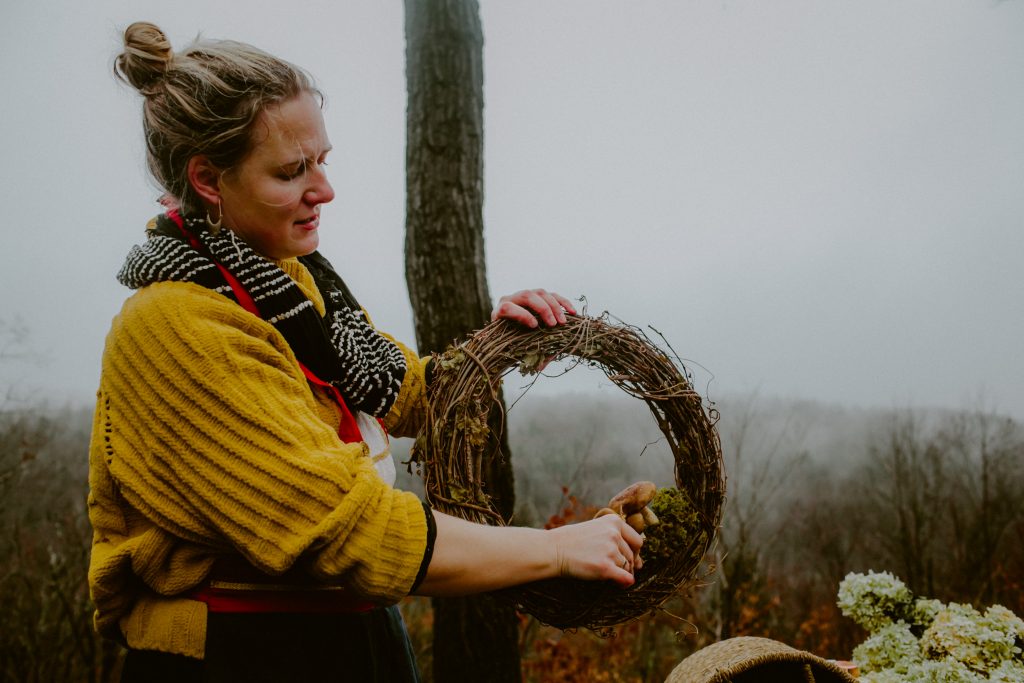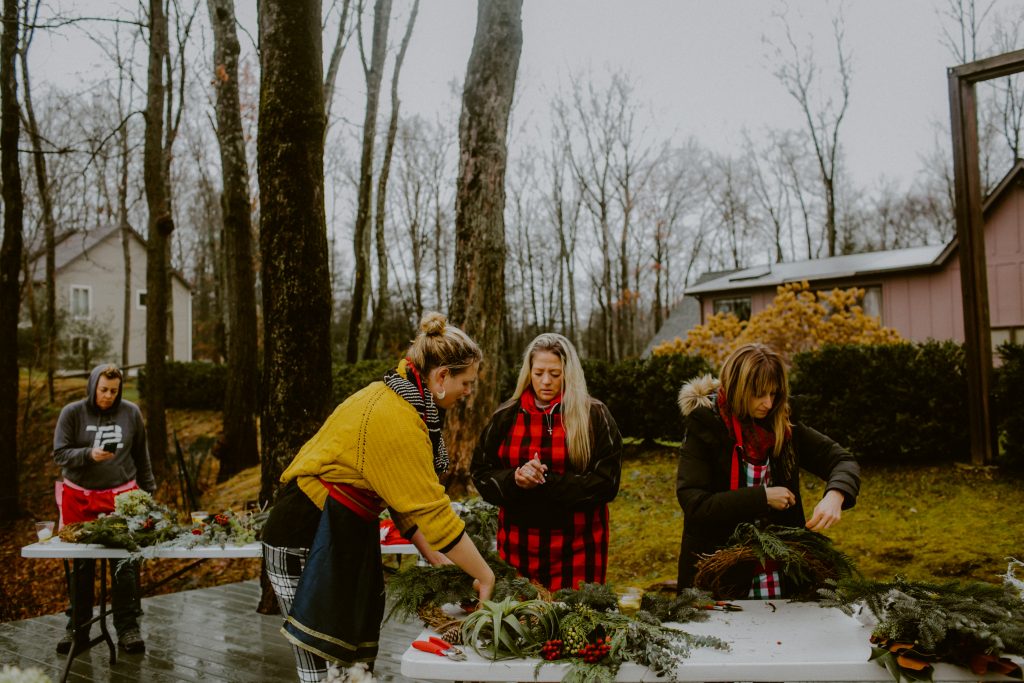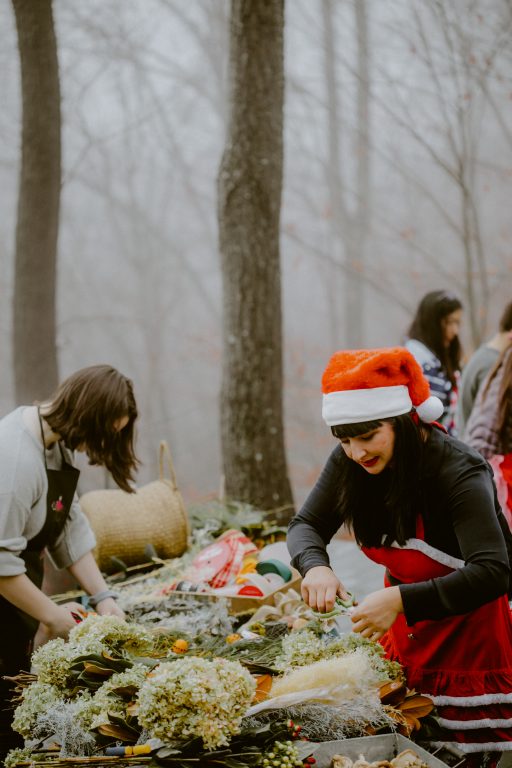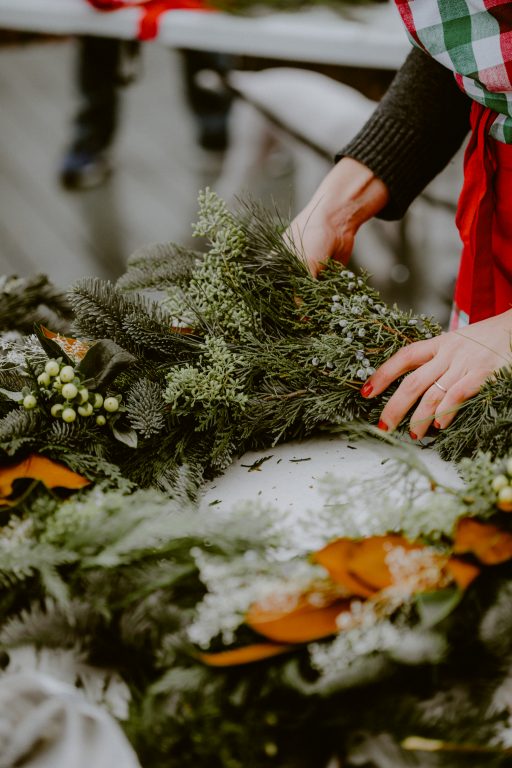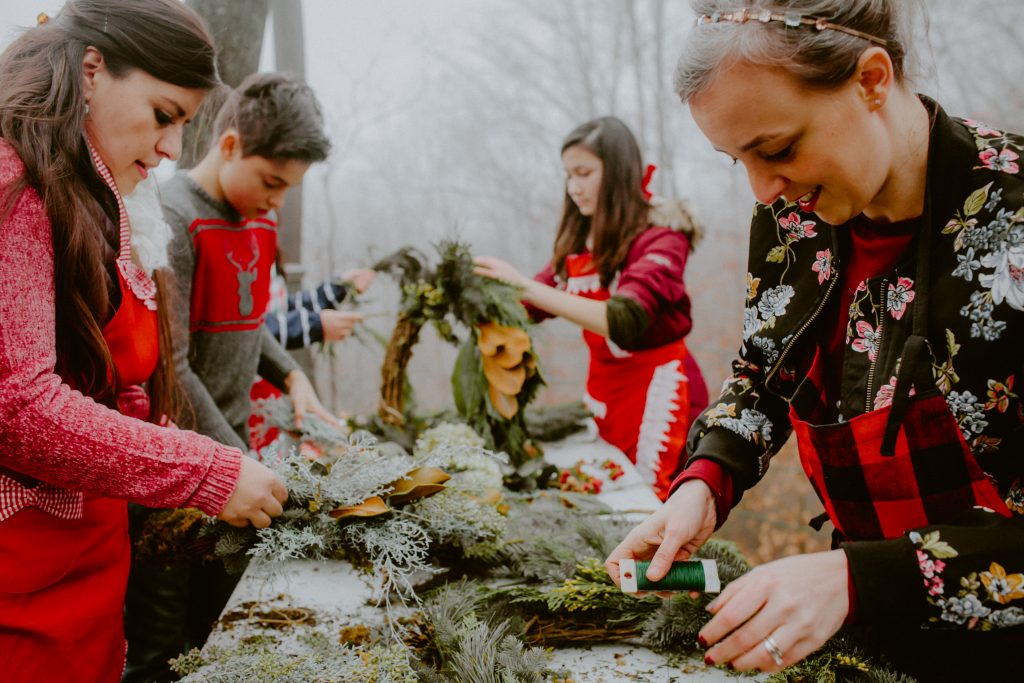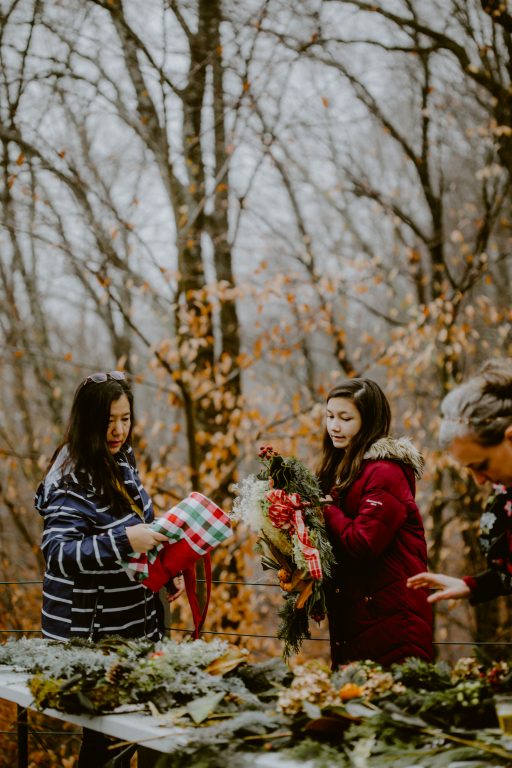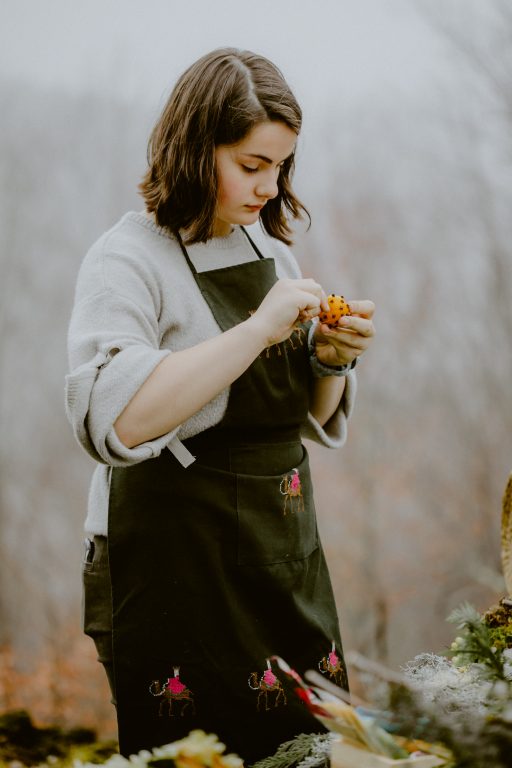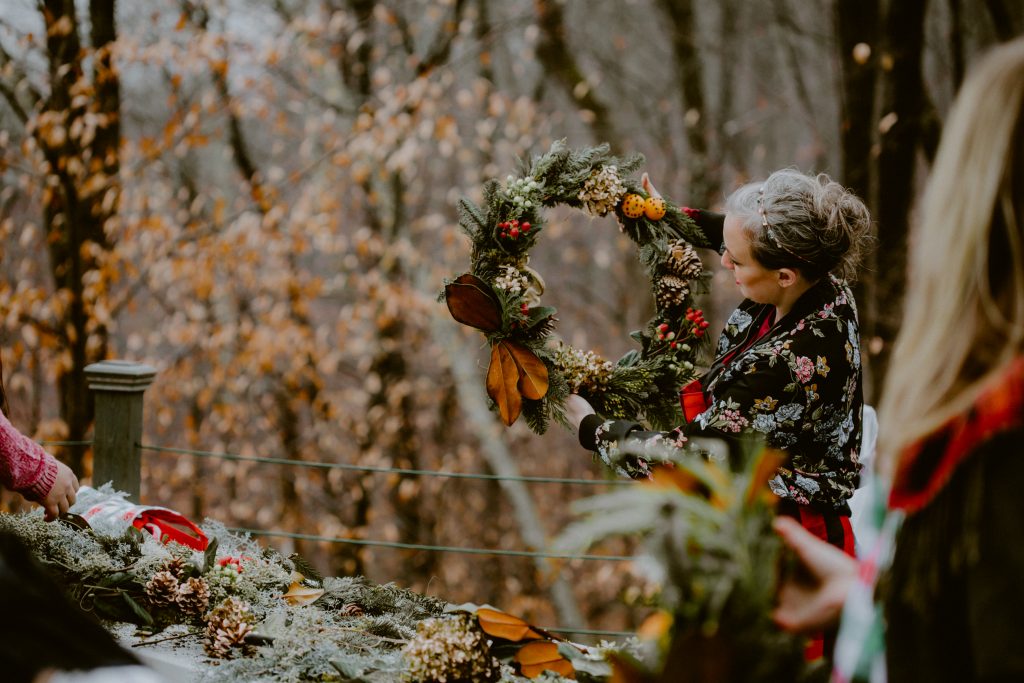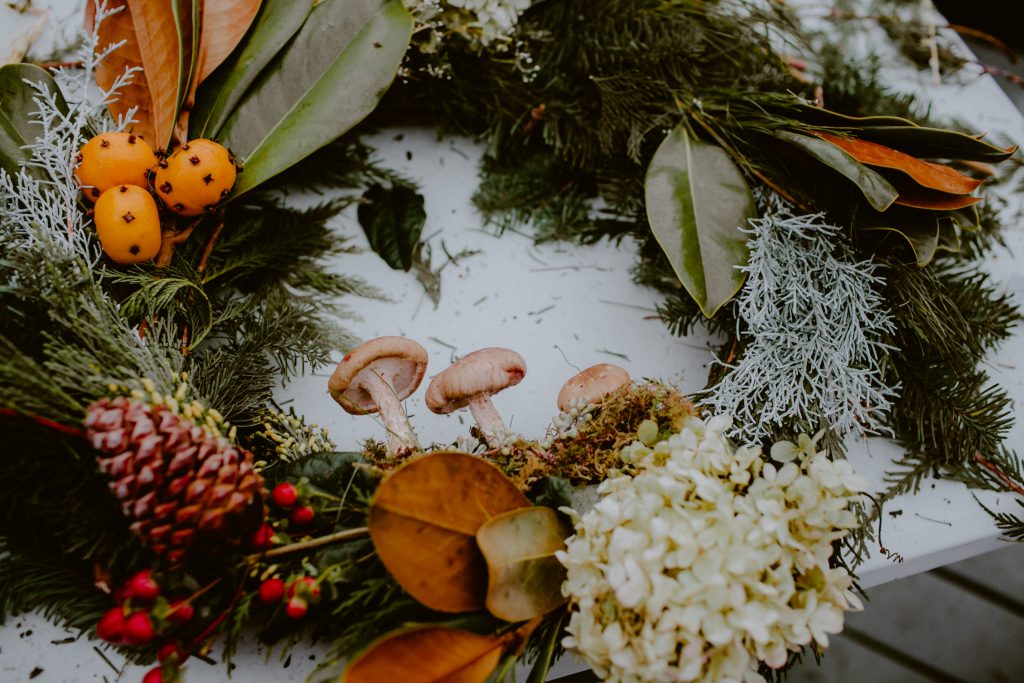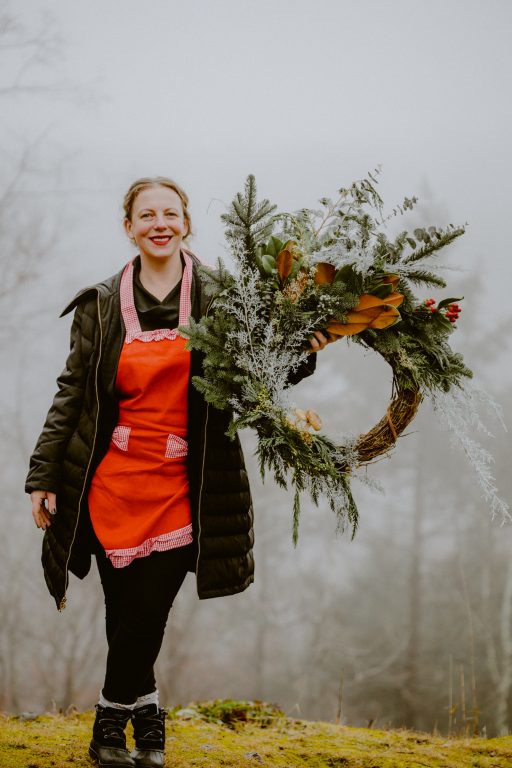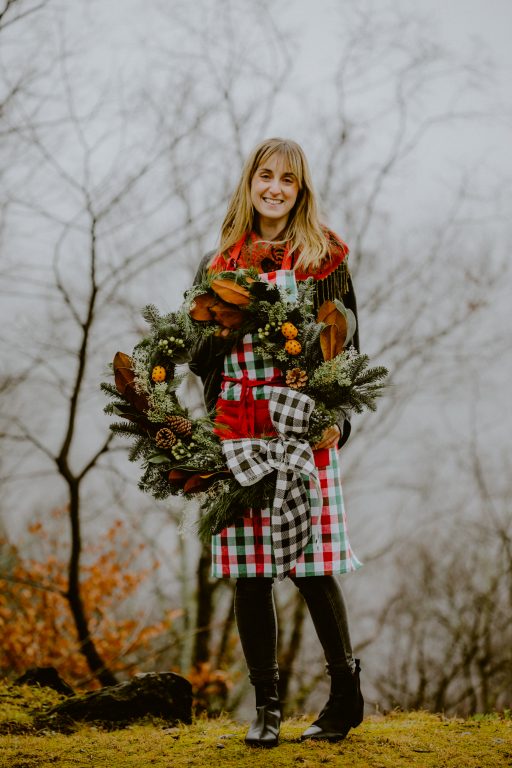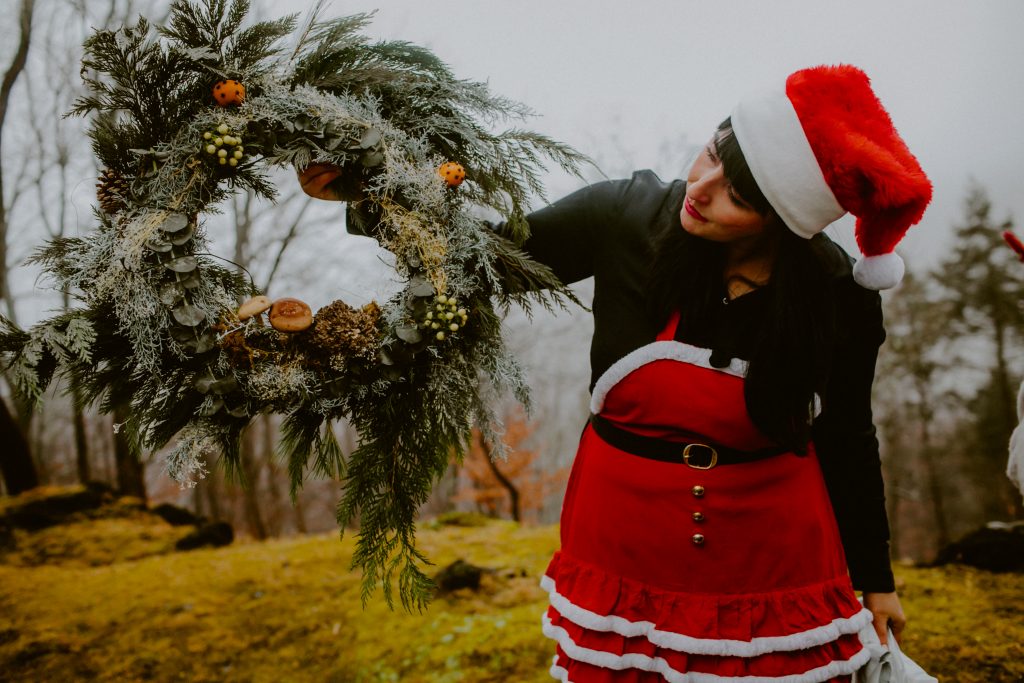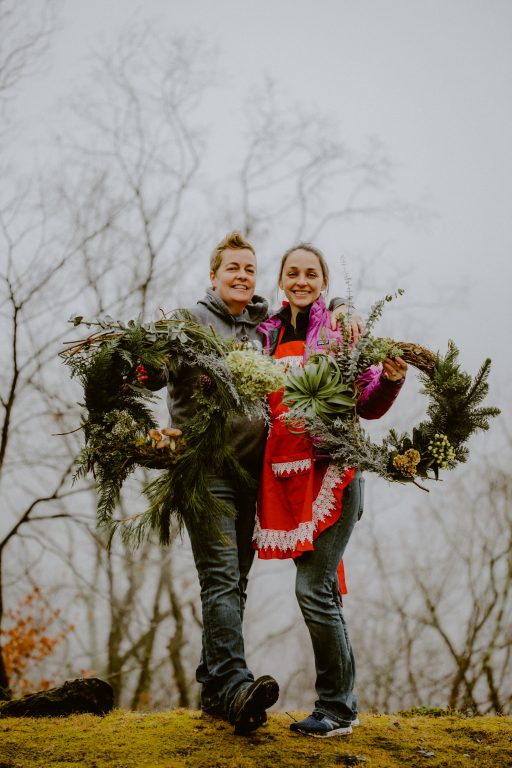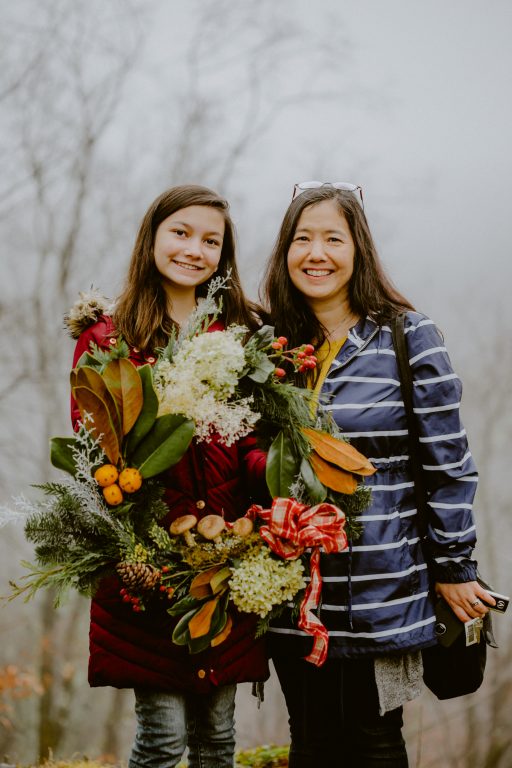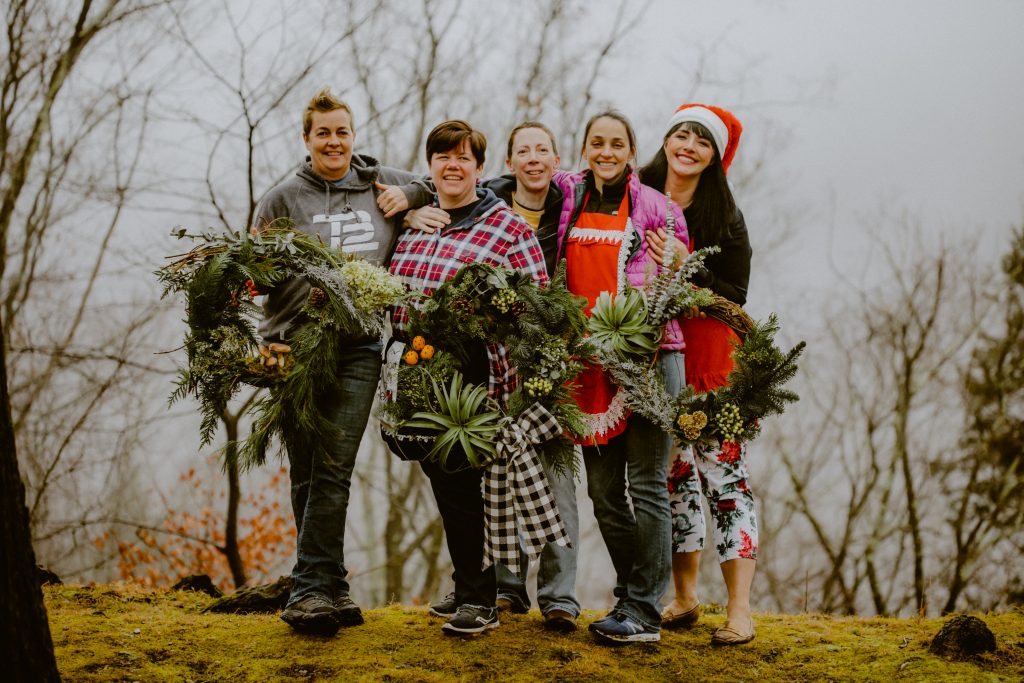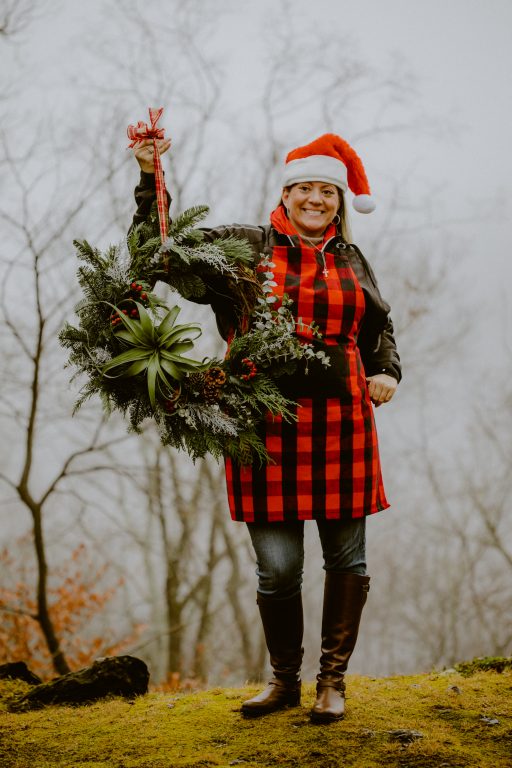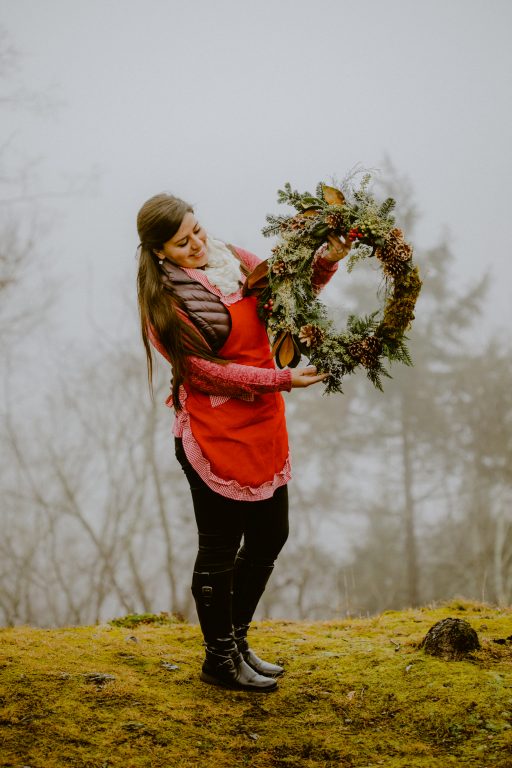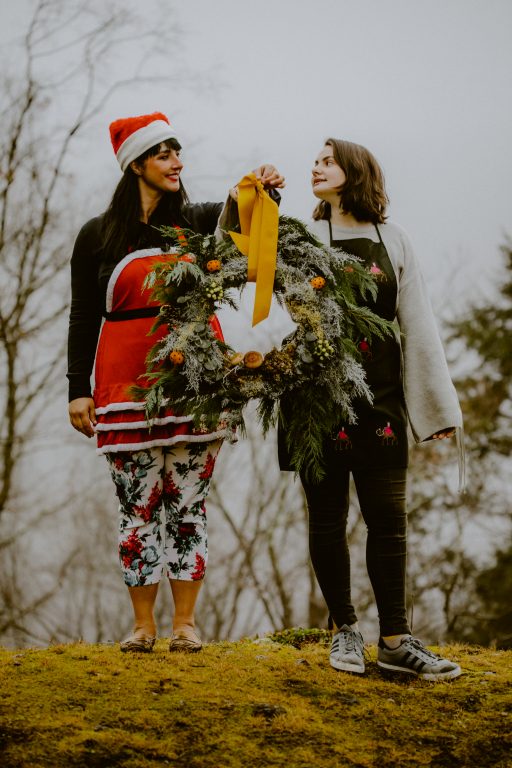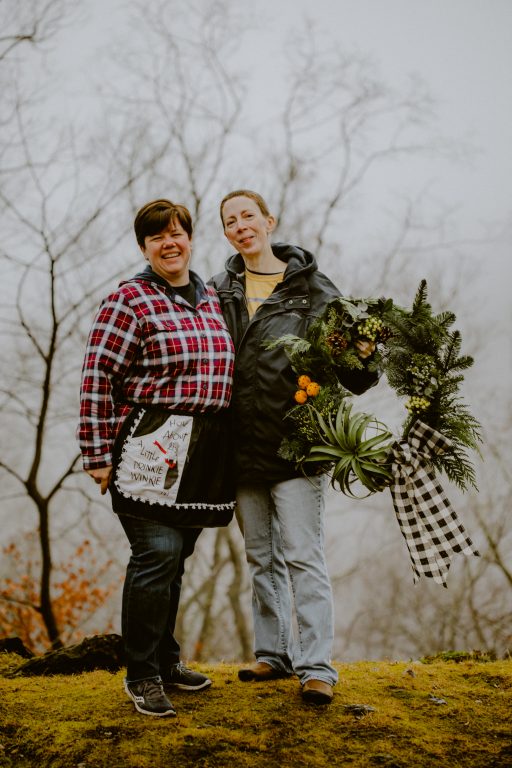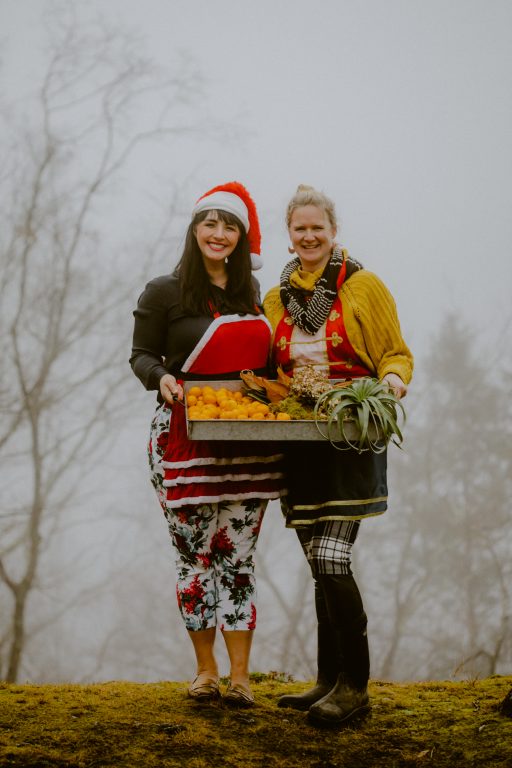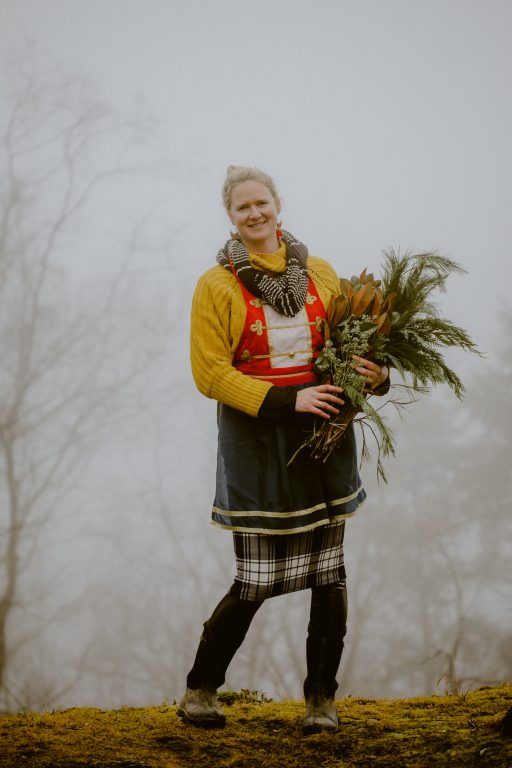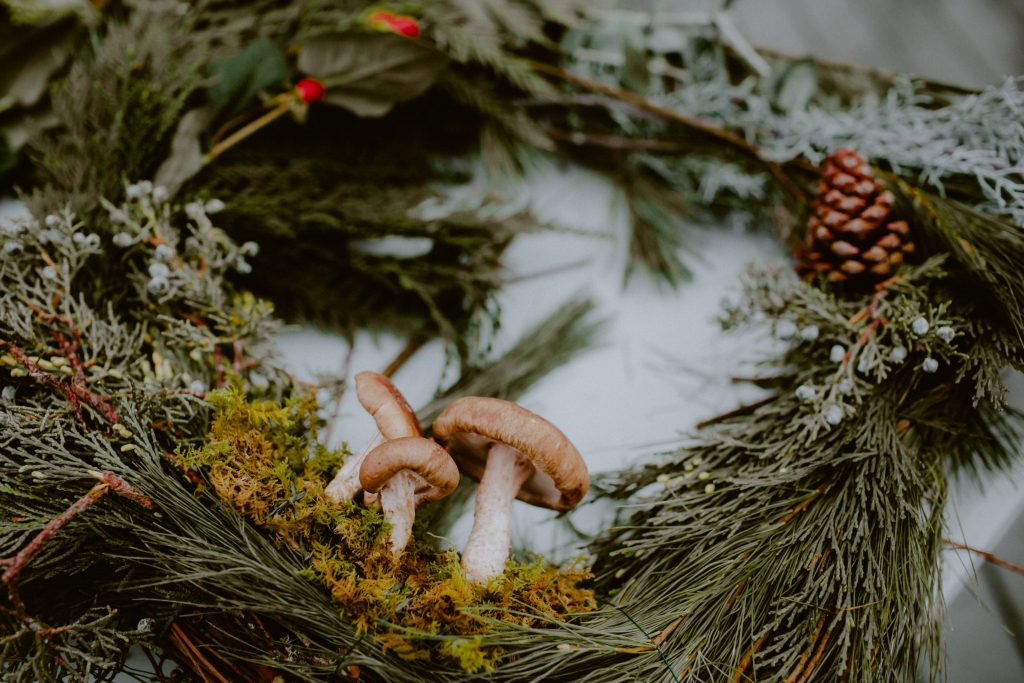 || Photography: Storytellers and Co. Photography || Gathering: Bacon & Lox Society || Venue: Promise Ridge || Hot Chocolate Bar: Love Bites by Erika ||
For more inspiration: Annual Creek Dinner, Dark Mysterious, Originals Inspired Elopement Shoot, Jewel Tones, Whimsy, Love, or Natural and Fresh Summer Wedding.