It's a whole new world out there. We hope you are all thriving in the midst of this wild time. The Allium crew and I desperately miss working on wedding flowers. With rescheduled weddings it looks like the start of our season will be delayed by a few months. It means we will all miss some truly amazing spring blooms out of Holland. But we've been fortunate to enjoy an early spring here in the Lehigh Valley. I live on two acres, and the trees, shrubs and grass are all coming to life. I finally have time to focus on my own garden.
Every year I start off with great intentions and then, wedding season rolls in and by July I have a mess of weeds with a few tomatoes and zinnias. NOT THIS YEAR! Just you wait until you see what we are going to do. Maybe if it goes really well I'll do a blog post on it. Meanwhile, we will certainly be updating our Insta stories with the garden as it grows. My goal was to create a blend of functional and floral. So we will have some really great edibles that also function as decorative plants. I can't wait to see how this experiment all turns out. Maybe produce bouquets will be the next big trend in floral design! (I know, I know, you are thinking that perhaps I've lost it already!)
While I wait for my seeds to start, we've been hunkered down, working on some new projects and pouring over lots of gorgeous wedding galleries. We just had to share this beauty from Iris and Echo Photography based in West Chester, Pa., if only to dream about warmer days and dahlias and CELEBRATIONS. We can't wait to celebrate with our couples again!!!
Christine and Alex's September wedding was held at Folino Estate in Kutztown, Pennsylvania. The couple really wanted to focus on a lush, romantic look-from the big picture, down to the smallest detail. And honestly, is there any better venue to celebrate romance than Folino? The old world inspired Italian winery offers so many modern amenities and acres of vineyards as the ceremony backdrop. We also love working with the staff there. Gina and Marie are so great about looking after their couples and taking care of every detail on the wedding day and beyond!
This wedding took place at the beginning of our fall season. It's always exciting when we get to transition from lively summer blooms to those rich autumn florals and colors. I'm particularly fond of the lacey local hydrangea we added into the bouquet. It creates the PERFECT textural background for other blooms. And that feathery eucalyptus is so soft and really helps to form the cascade style bouquet. Local seedum, dahlias and amaranth also dance their way through this bouquet, anchored by the ultra romantic playa blanca roses and white majolica spray roses.
Also, if you get a chance, zoom in really closely to an image of Christine and her wedding party. Alisha Nycole and Co. of Easton, Pa did a beautiful job creating a look that felt soft and natural. From the dresses, to the flowers, even to the make up- the burgundy, blush and cream color palette is so classically represented here!
We are so happy for Christine and Alex and delighted to be a part of designing their wedding day.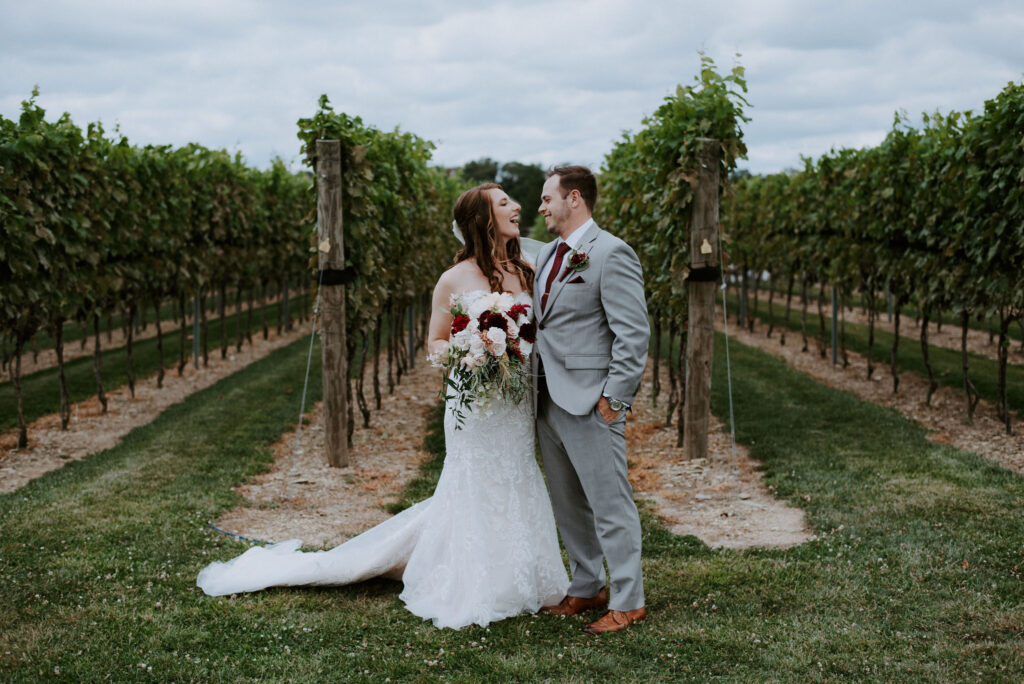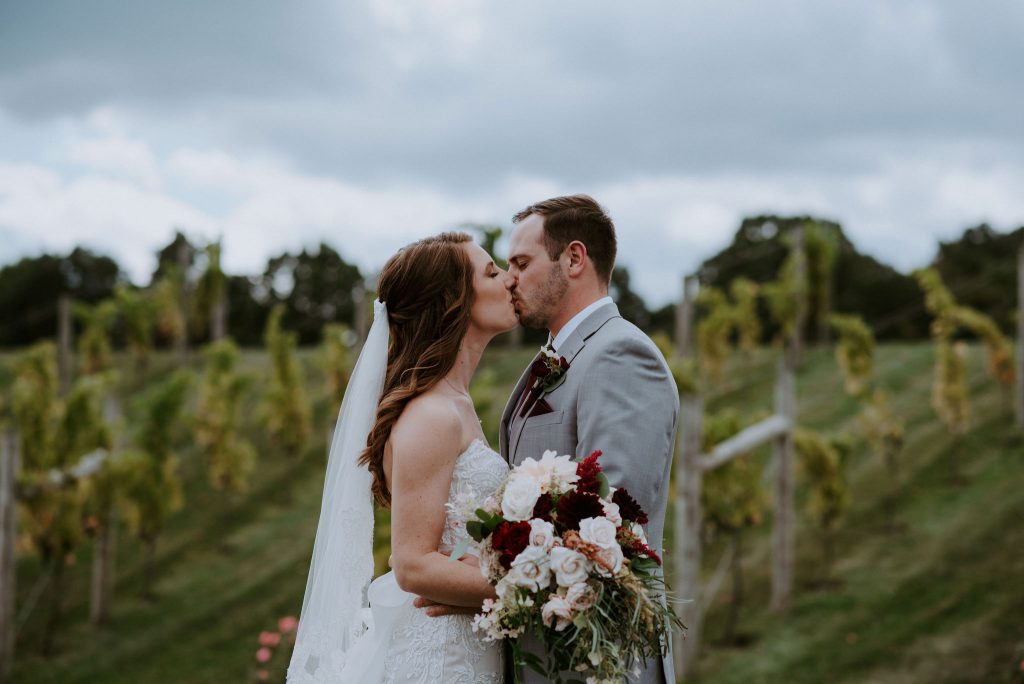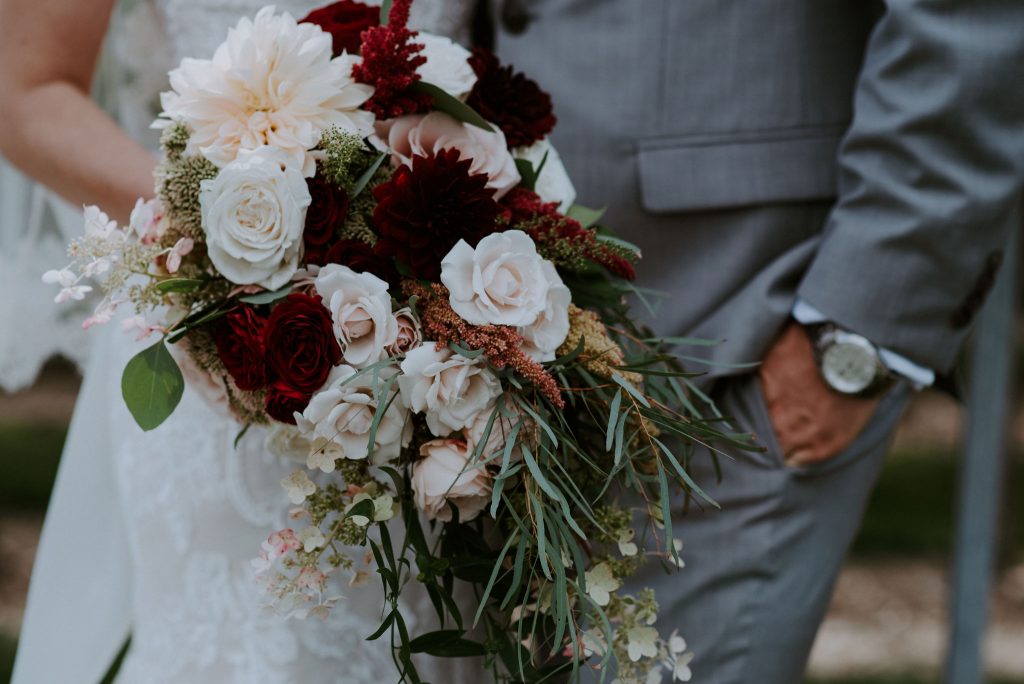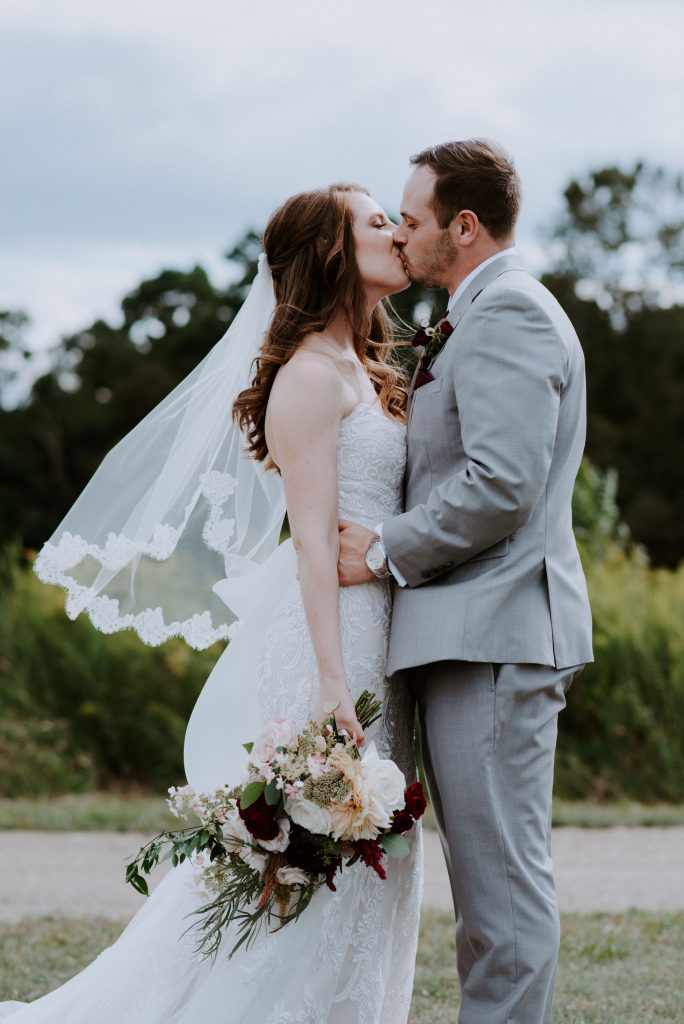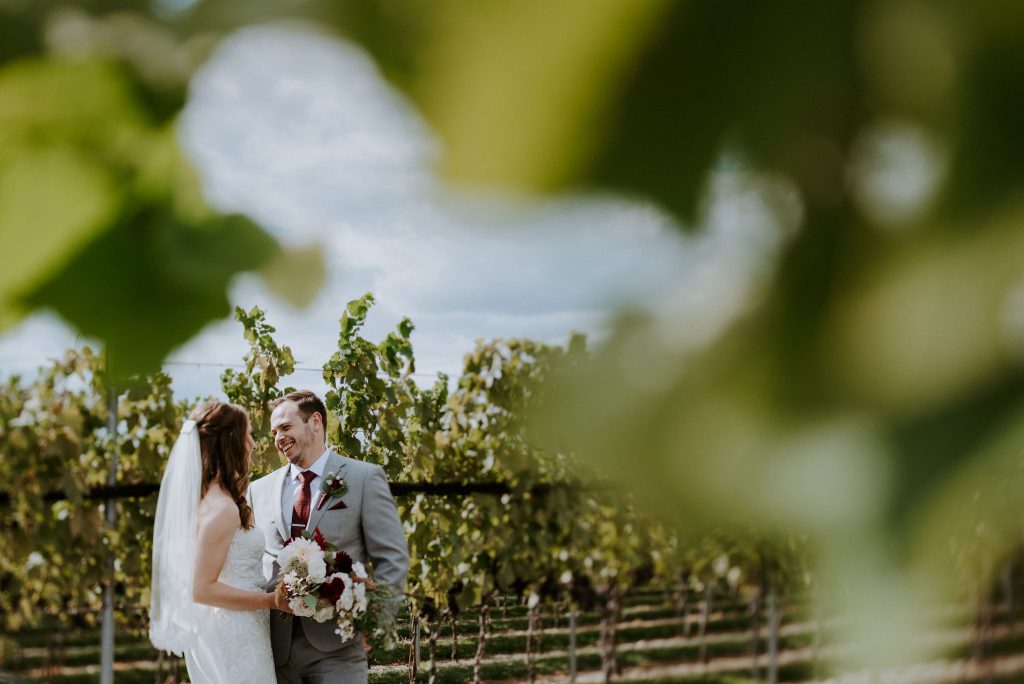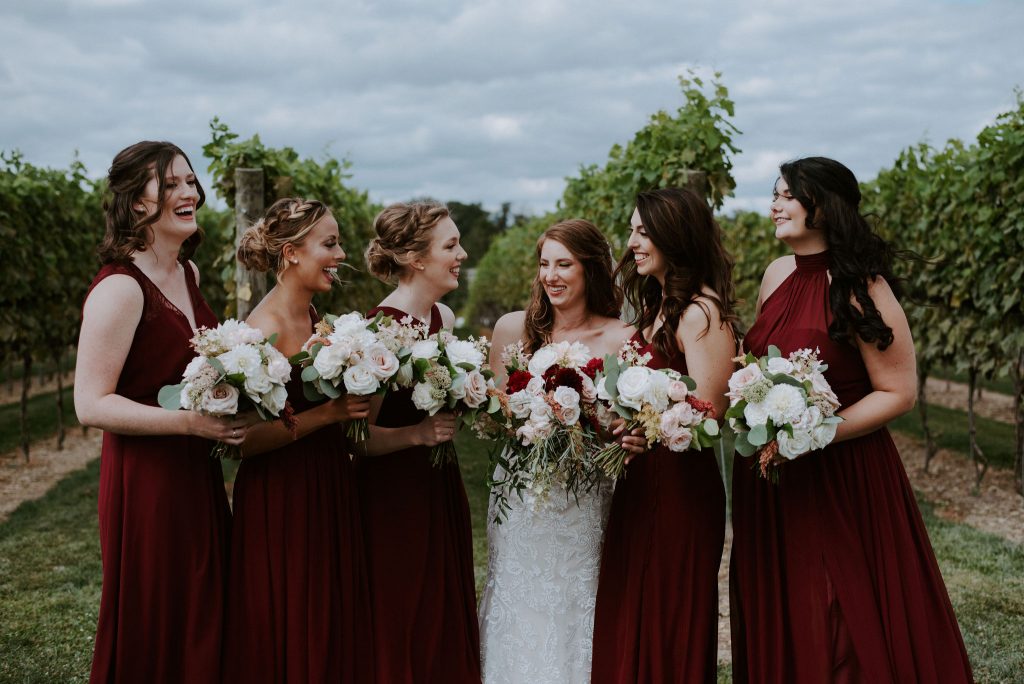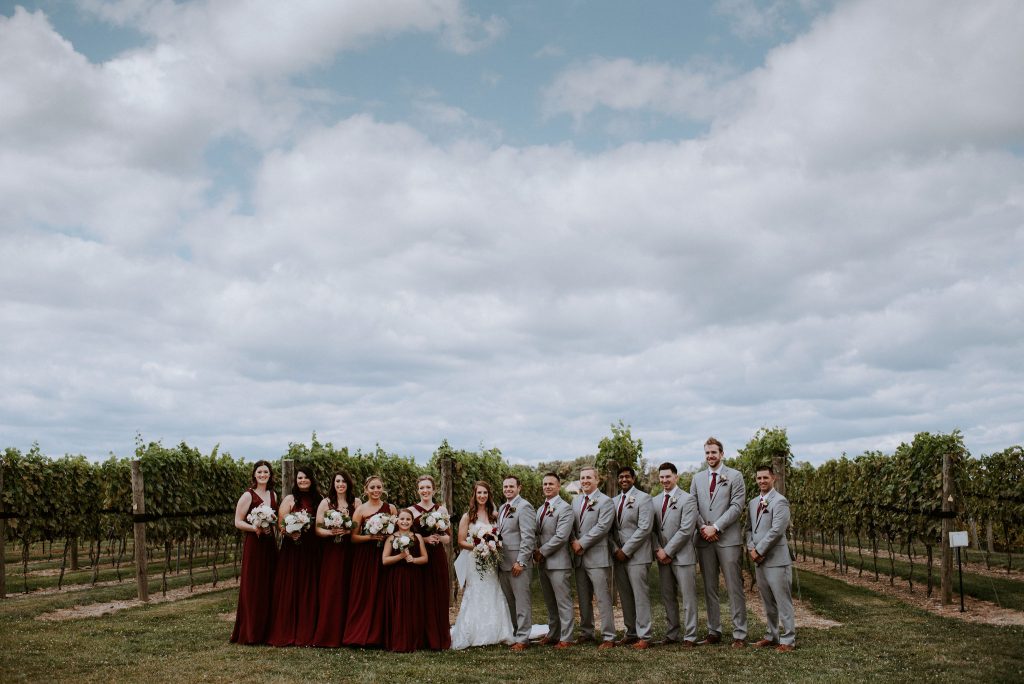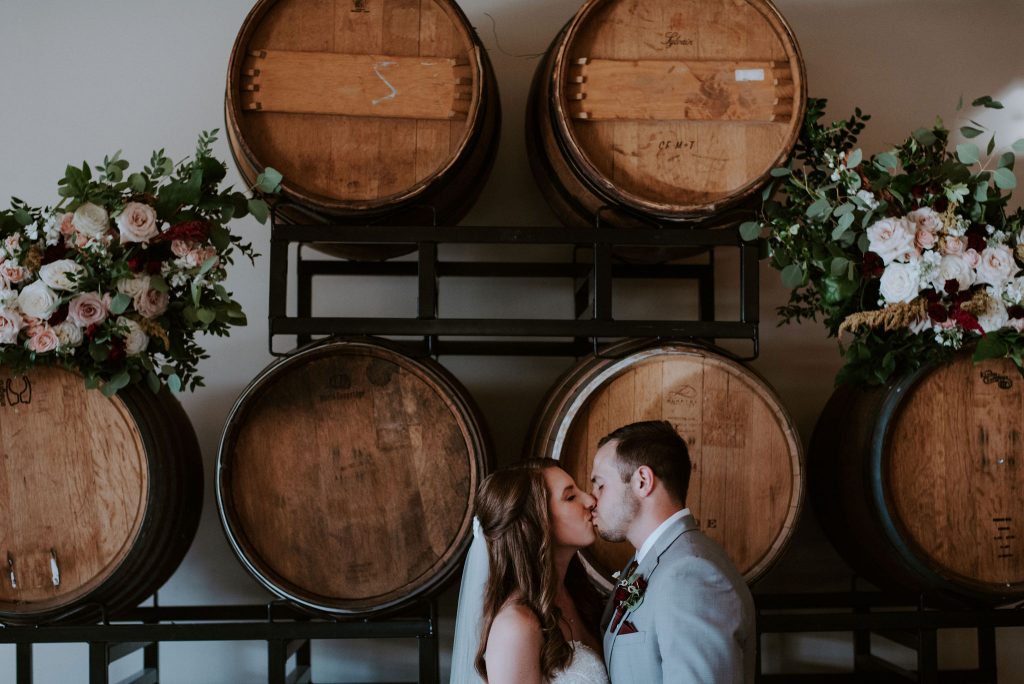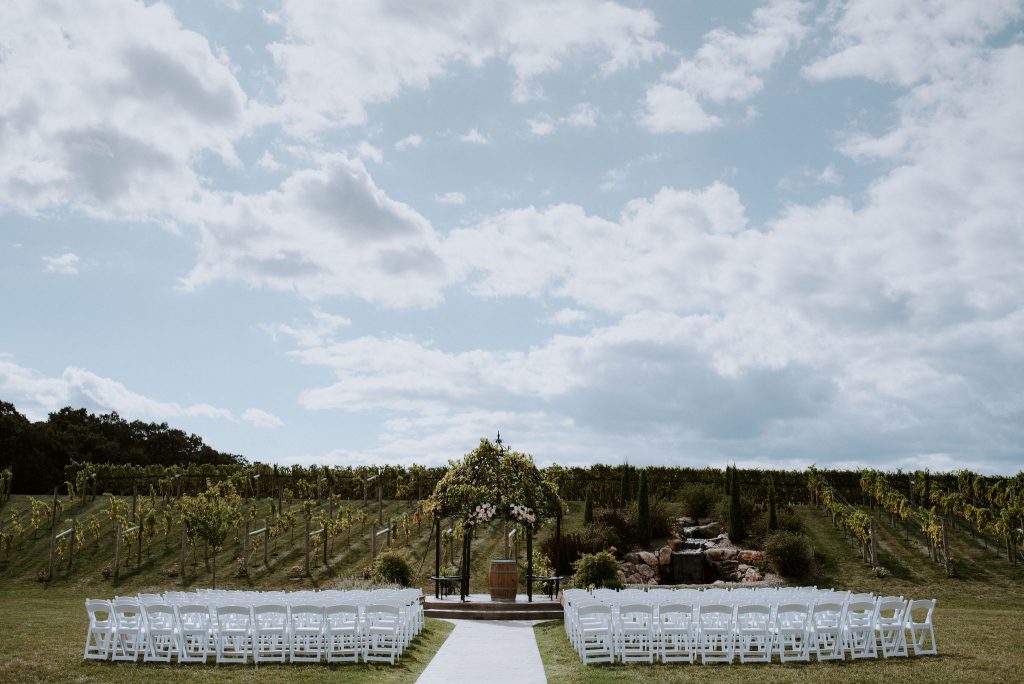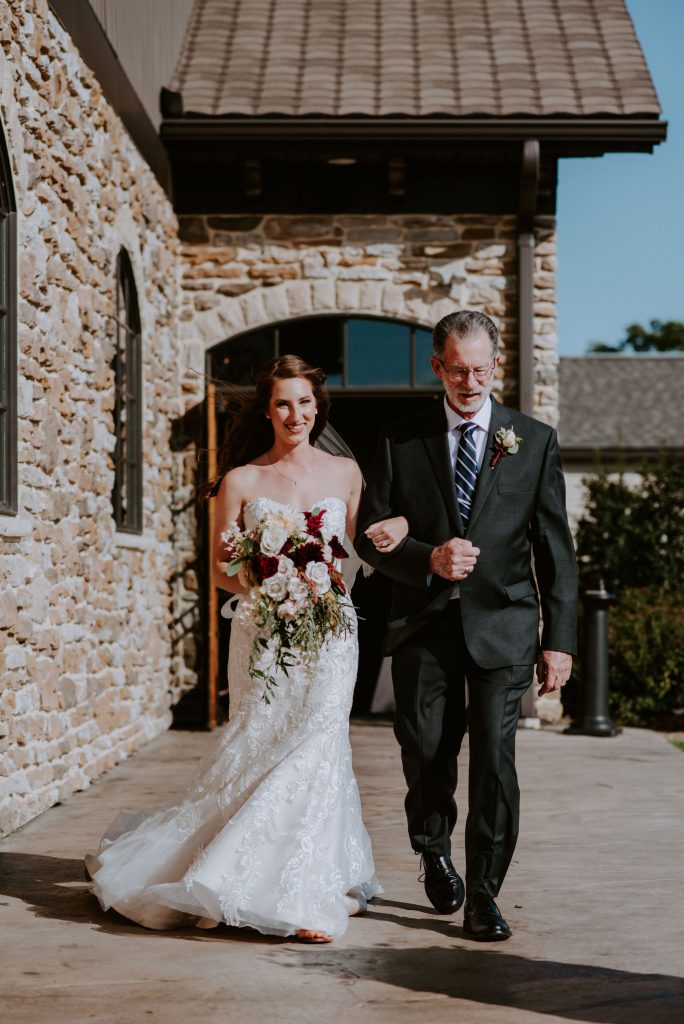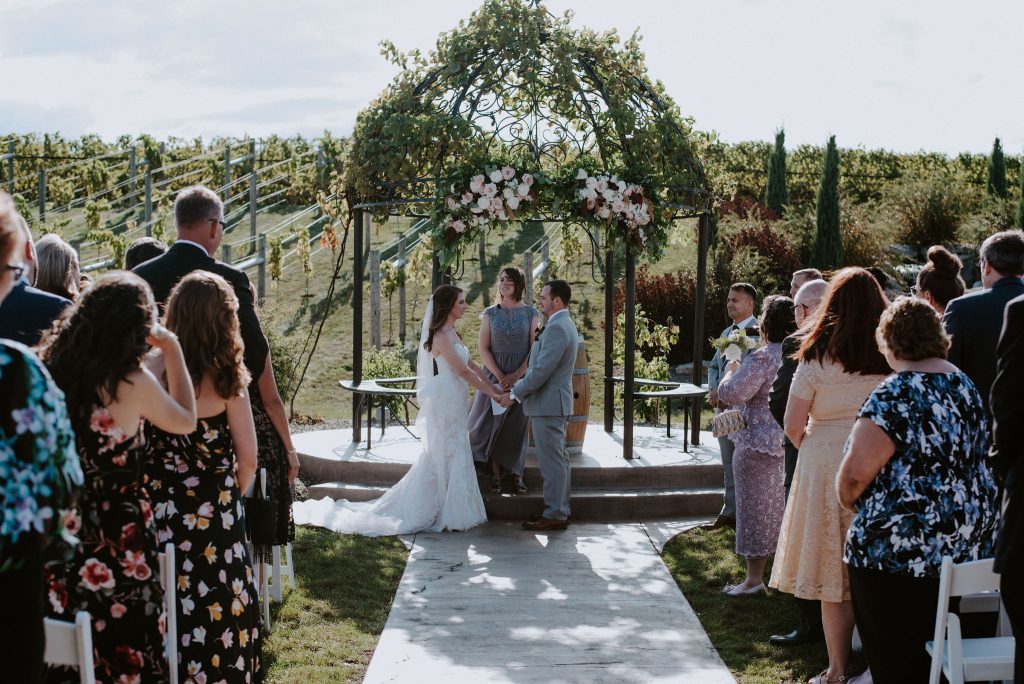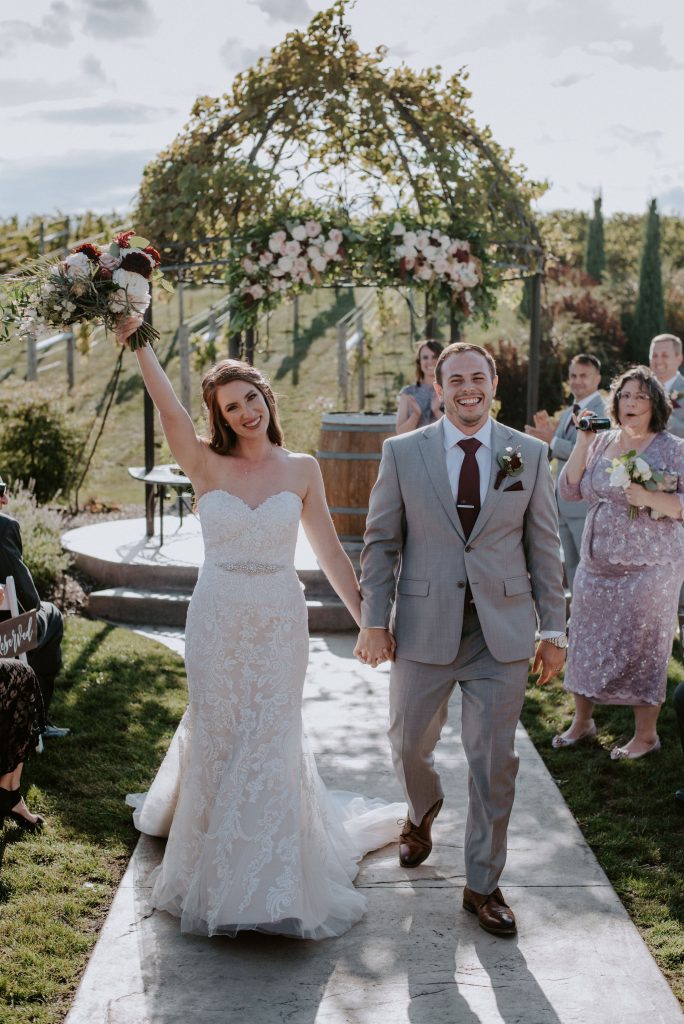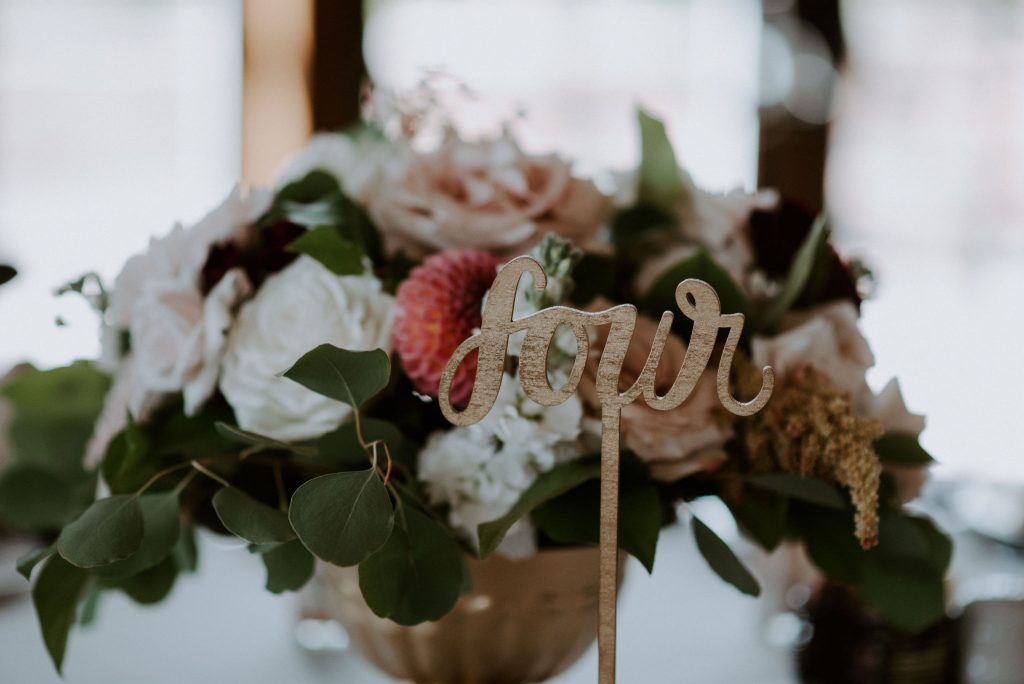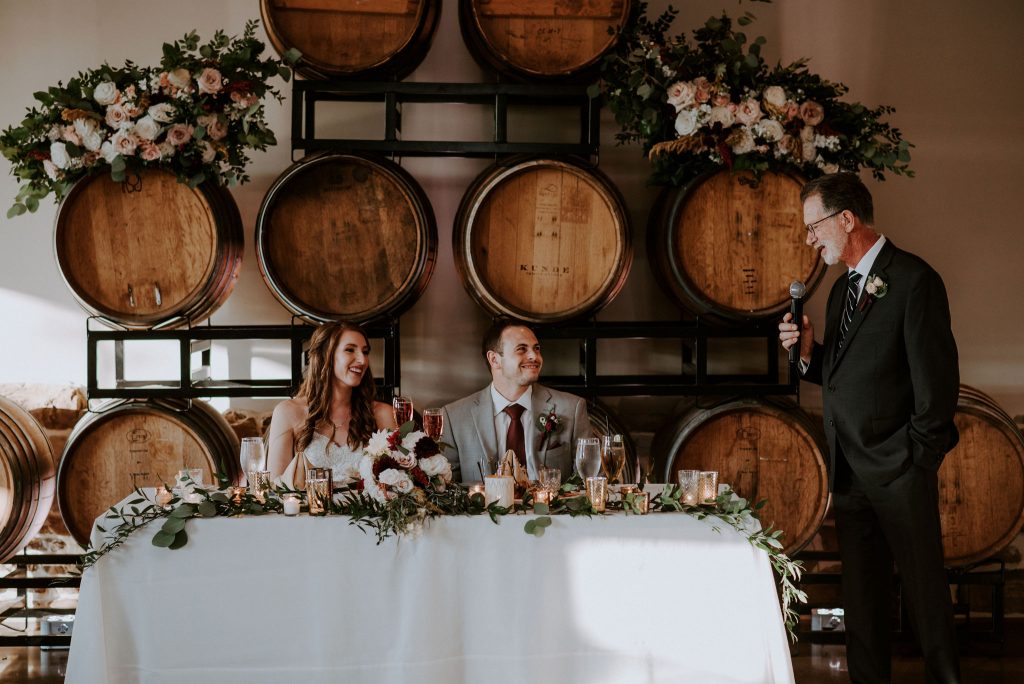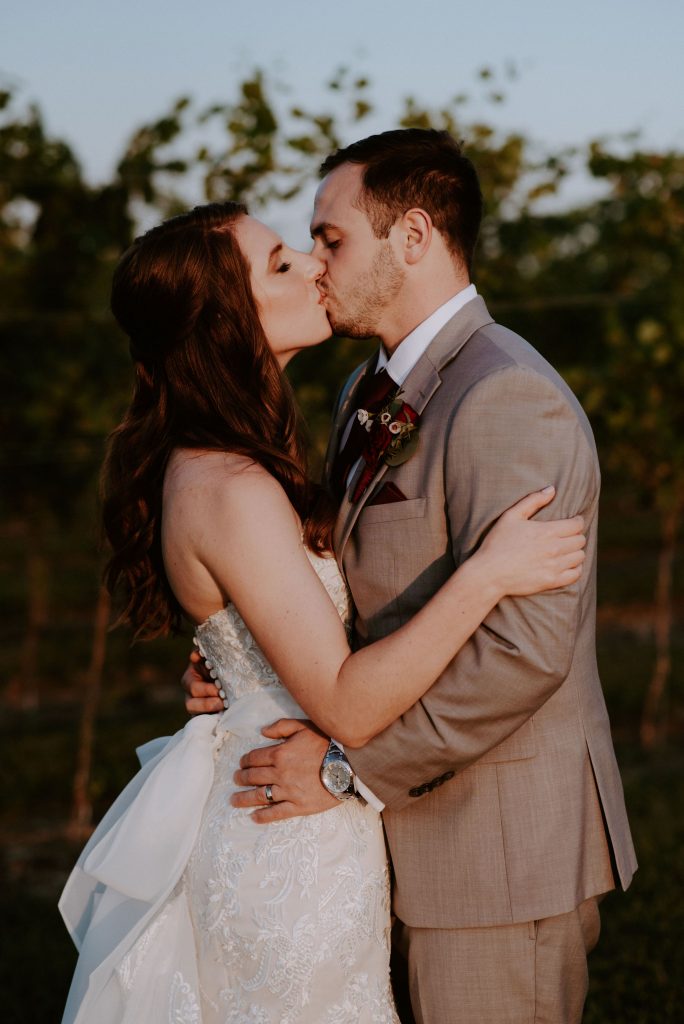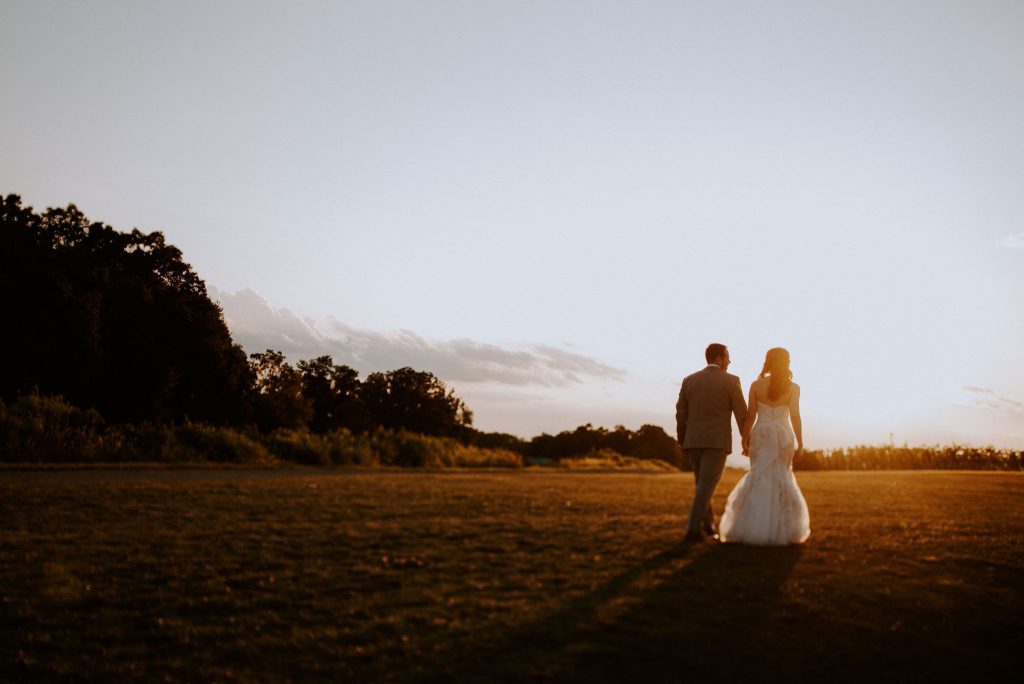 We hope this Romantic Folino Estate Wedding gave you as much joy as it did us!
Featured Vendors in Romantic Folino Estate Wedding:
|| Photography: Iris and Echo || Venue: Folino Estate || Hair/Makeup: Alisha Nycole and Co. || Baker: Piece a Cake || DJ: Sound Factor Entertainment ||
More inspiration:
Springtime Winery Styled Shoot
That Farm Chic Feel: Katie and Max's Fall Wedding
Modern, Rustic and Mauve Wedding: Devin and Shawn
Romantic and Chic September Wedding
Lush Greenery and Soft White Florals Completed the Romantic Look for Amanda and Forrest's September Wedding…
Two Ceremonies, One Beautiful Marriage