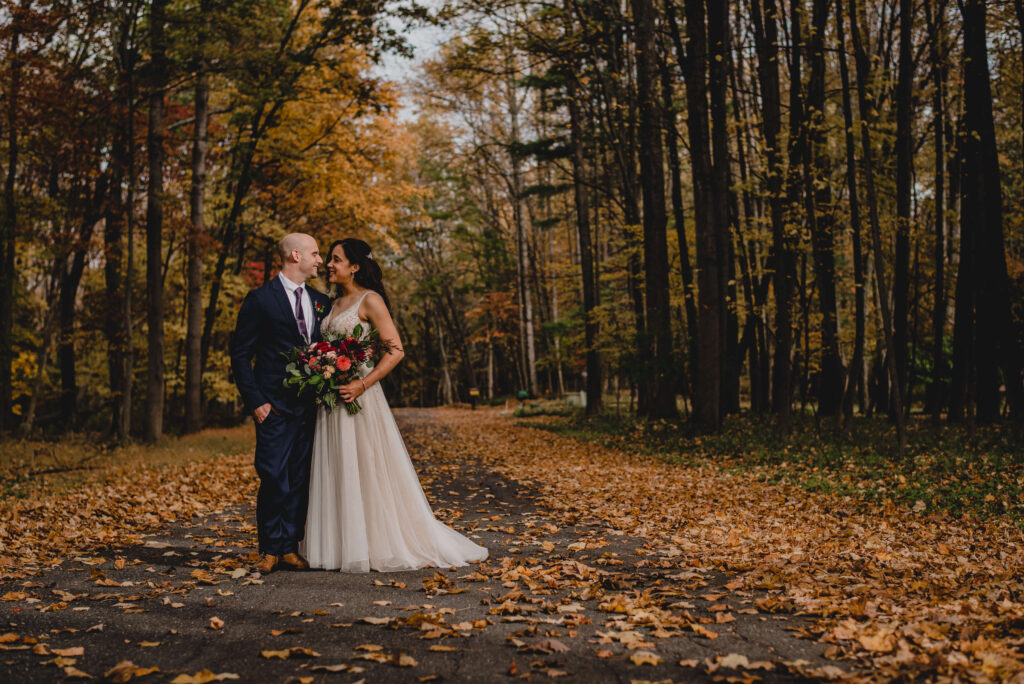 Kellie and Chris's wedding had an authentic rustic romance about it that made it so uniquely theirs. Tucked away deep in the Pocono Mountains, Kellie and Chris were married on a beautiful October day. The smell of fallen leaves filled the crisp mountain air as the couple gathered with a small group of loved ones to celebrate their love for each other.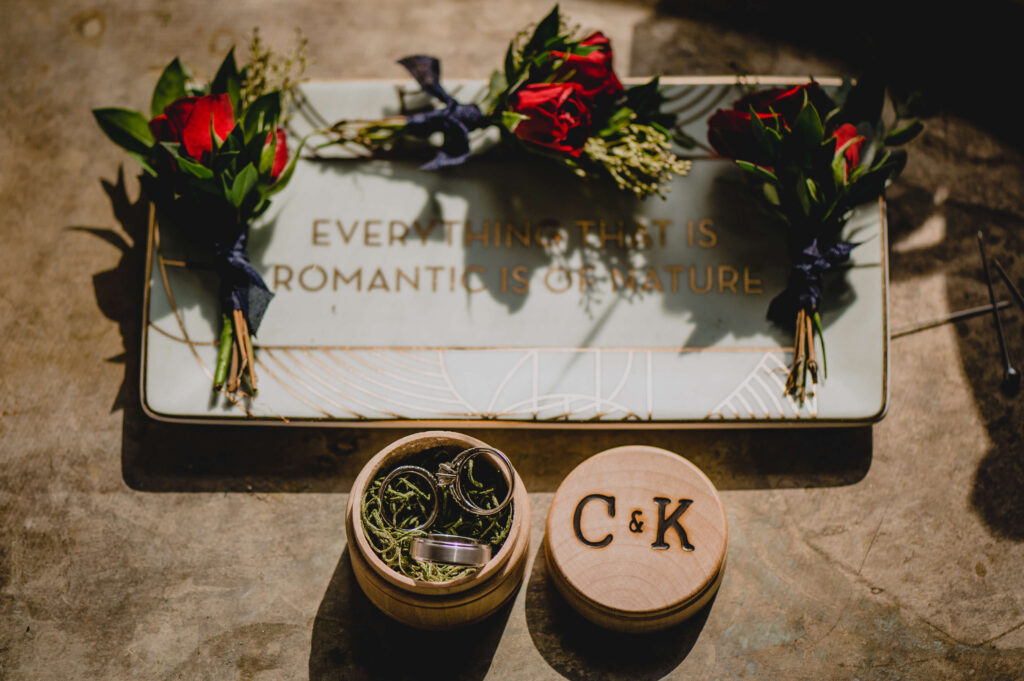 Inspired by the simple, natural beauty of this unique ceremony space and the autumn woods, Kellie's bouquet features deep reds and violets loosely gathered in a textured dance of movement and color. Hints of peach, pink, coral, and lavender create a smooth transition between the lush deeper tones.
Burgundy roses and dahlia, paired with dark purple scabiosa set the foundation for this color palette. You'll see that we use pink globe amaranth, deep lavender agonis foliage, peach spray roses, and pink astrantia to tie it all together. In order to create a certain feel or "color", we will actually use a range of colors to help balance the tones and to make certain colors really pop! Just look at how all of the colors work together to make the burgundy blooms burst with lush romance.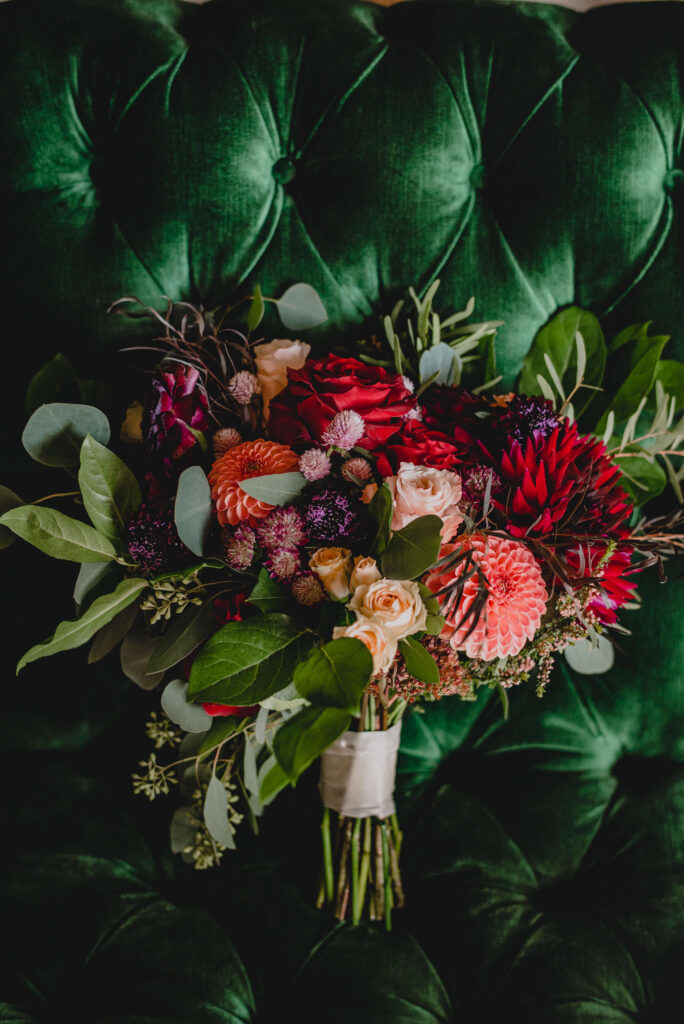 Another important aspect of our design is, of course, texture! Notice how the dahlia, amaranth, astrantia, heather, and sedum all work together to give this bouquet it's incredible texture and movement. These are some of our favorite local blooms to work with because they make for such an interesting arrangement, that you just can't look away from!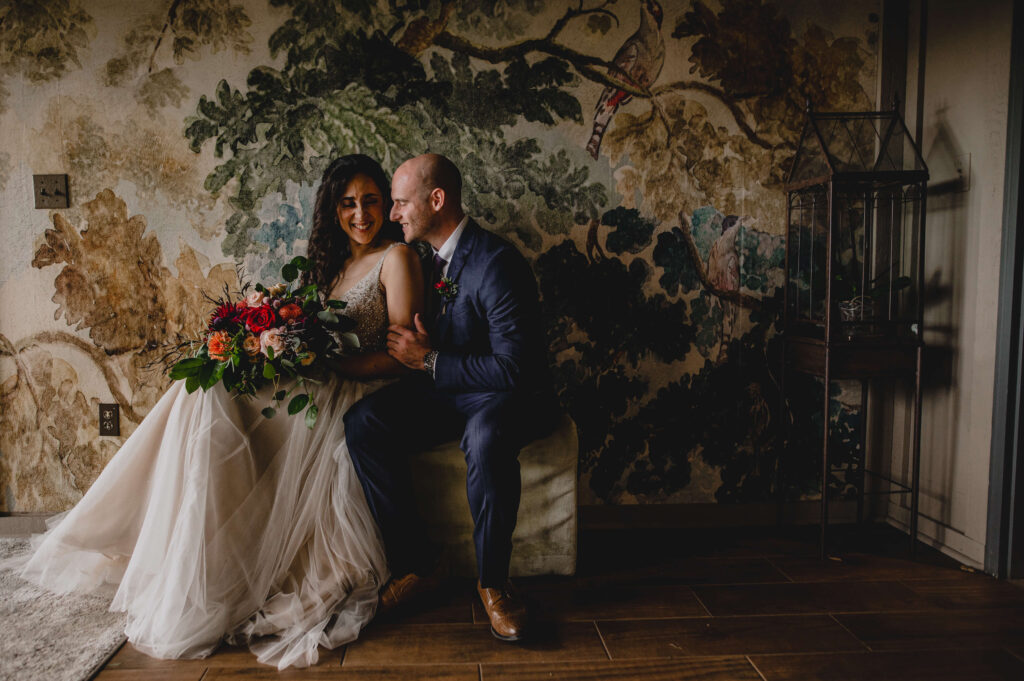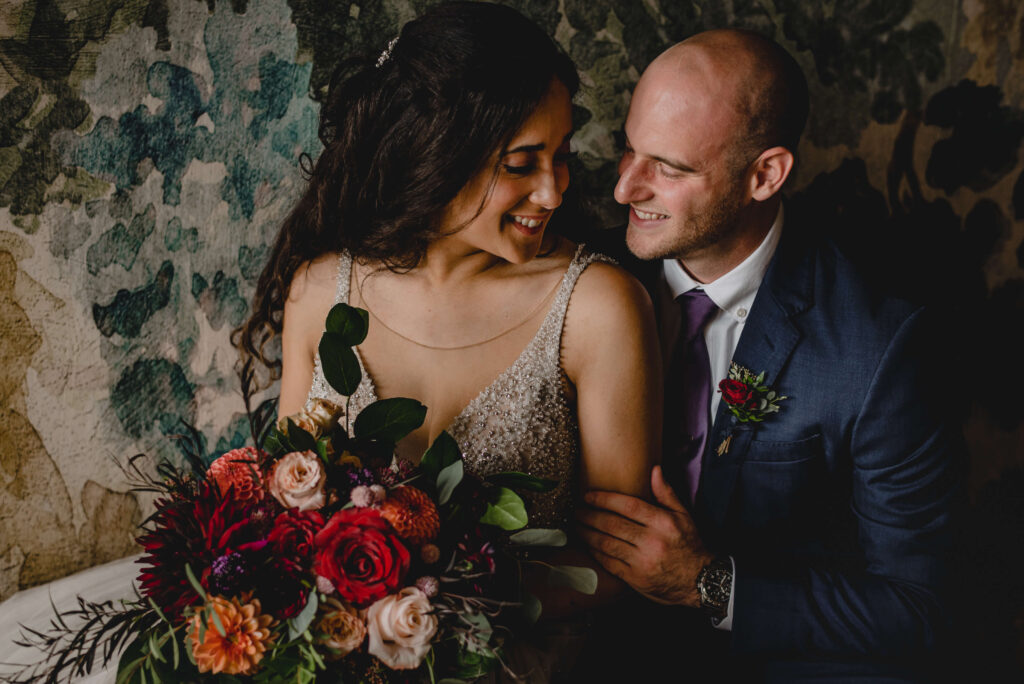 Kellie and Chris were married by Lehigh Valley celebrant, Alisa Tongg. Founder of Promise Ridge and Bacon & Lox Society (a local creative collective), Alisa is a brilliant storyteller and devout lover of nature, ritual, and community. Her vision for the Living Wall ceremony space, atop the infinity deck at Promise Ridge, is a dream come true for nature-loving couples looking to have a small, intimate wedding.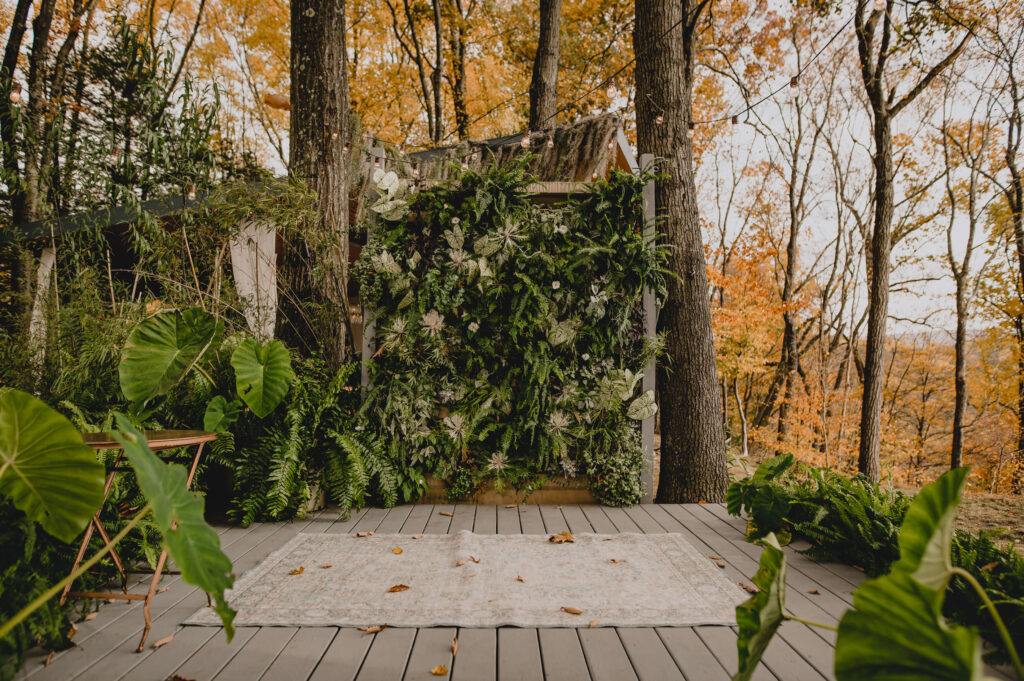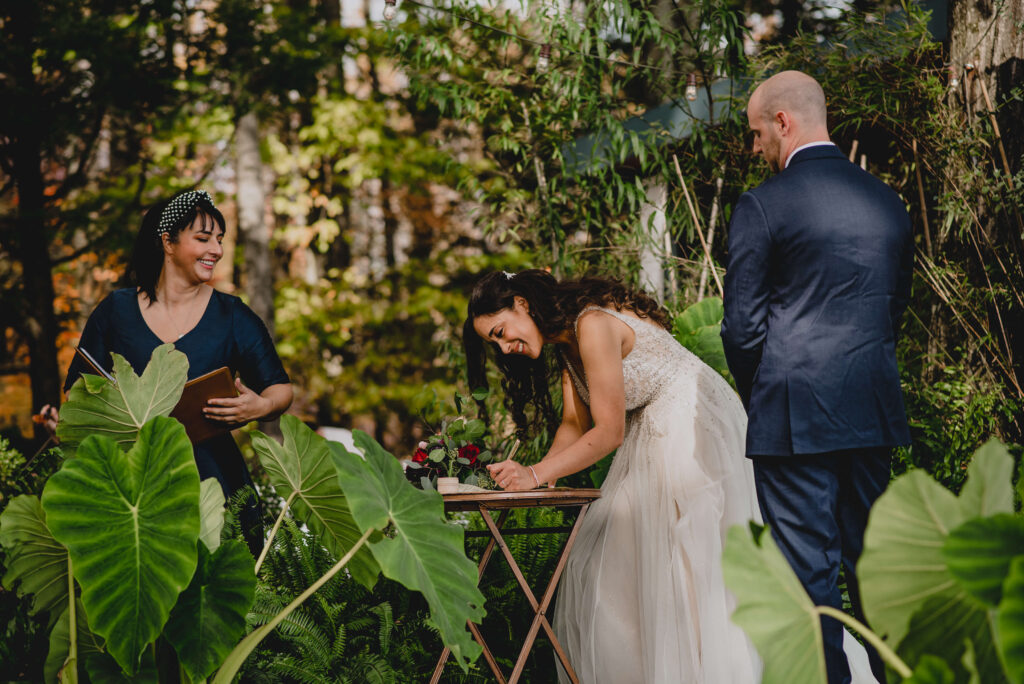 J & R Photography did an amazing job capturing the timeless, natural intimacy shared between Chris and Kellie. These shots of the newlywed couple in front of the expansive Appalachian view are just breathtaking.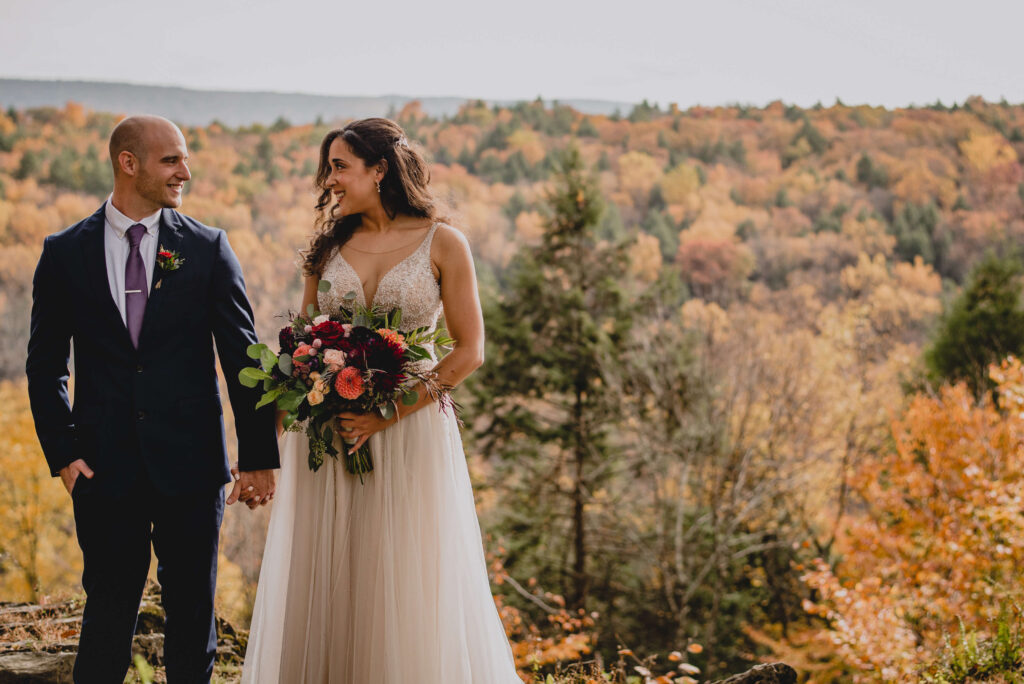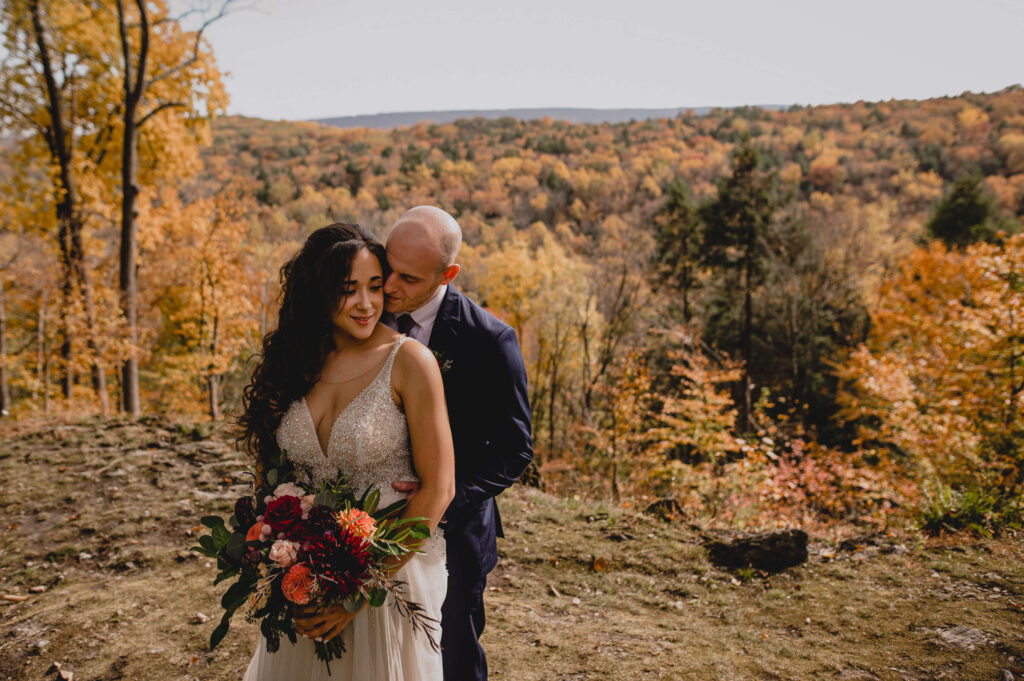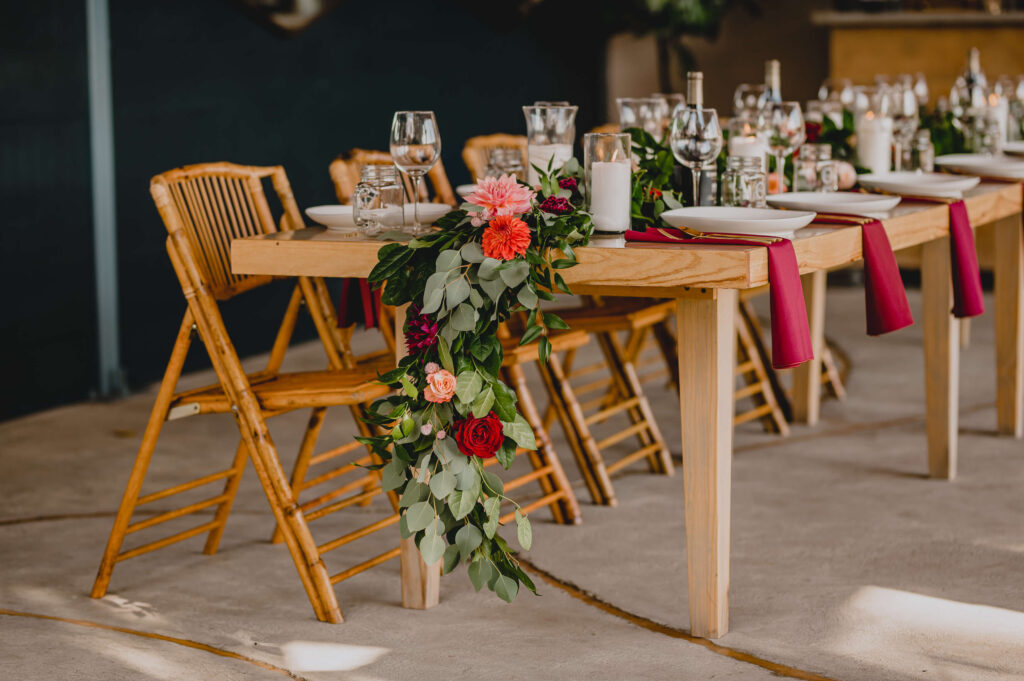 One of our favorite parts about microweddings, is the communal tables! Kellie and Chris chose to have a long floral runner with lots of lush greenery and burgundy/peach blooms that spilled over two feet on either side of the table. We love getting the opportunity to make larger statement pieces like this! What could be better than sitting down to the table, with your closest loved ones, to enjoy your first meal as a couple amongst a garden of gorgeous blooms?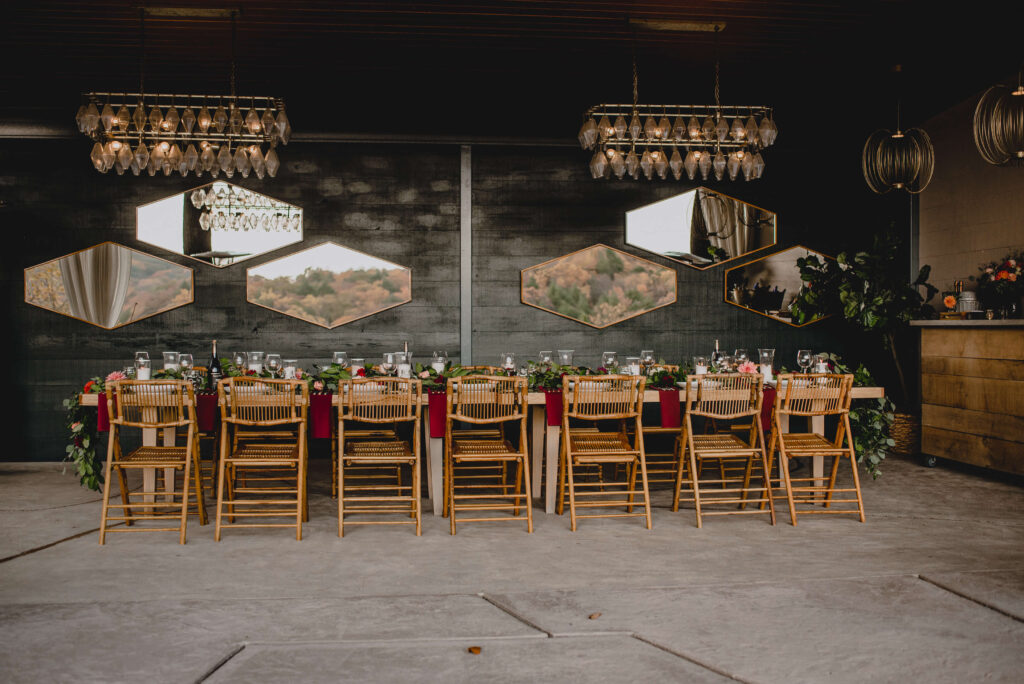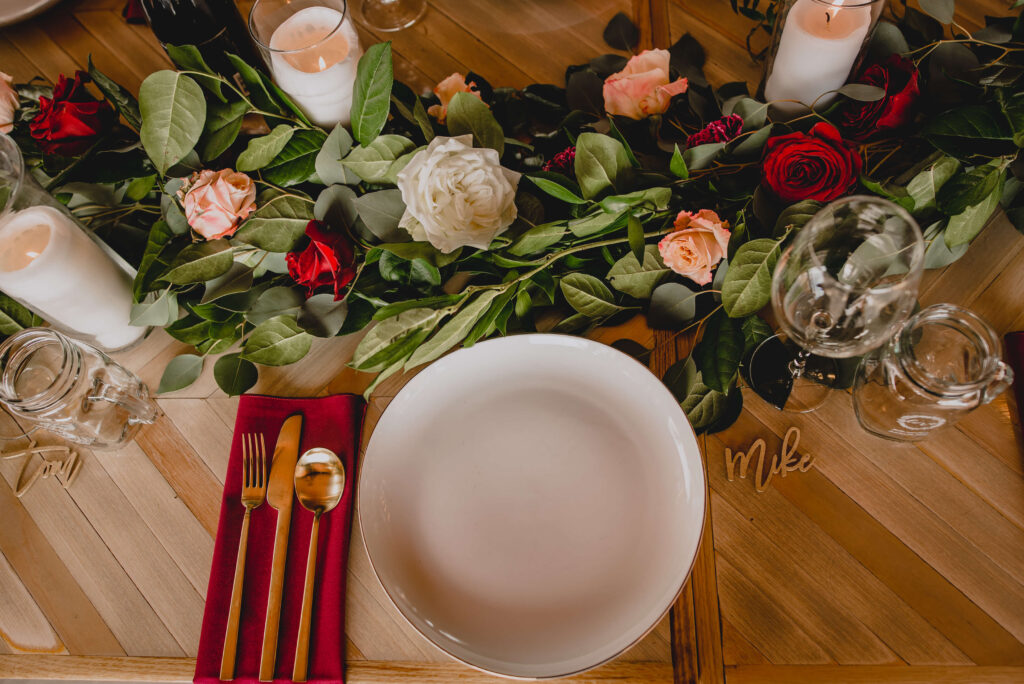 It was a true delight to design the florals for this incredibly beautiful and natural autumn wedding.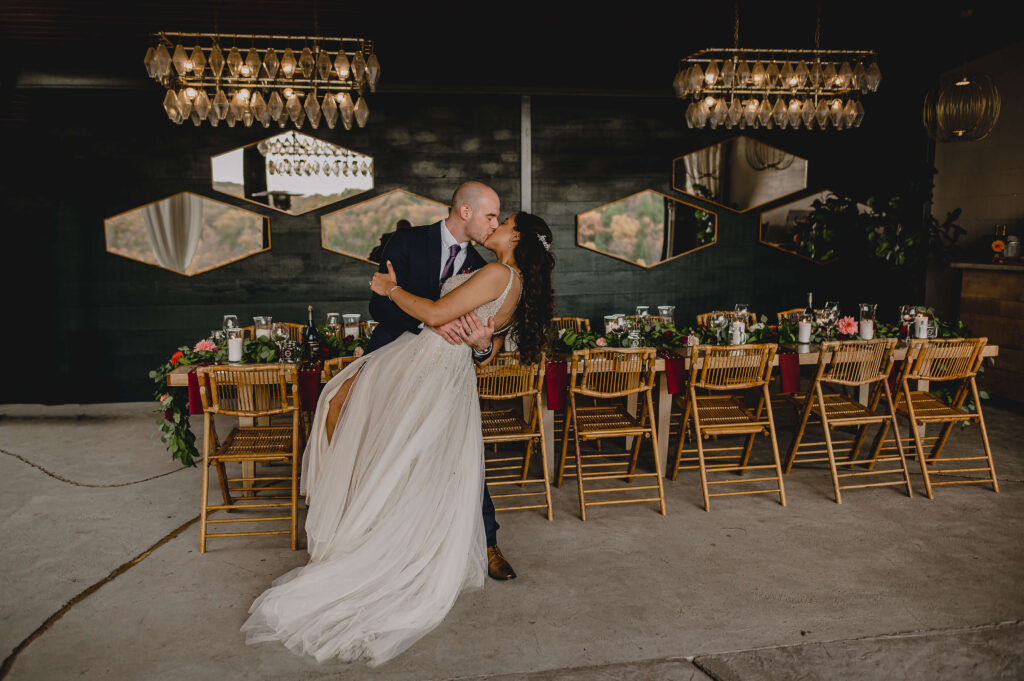 || Photography: J & R Photography || Venue: Promise Ridge || Celebrant: Alisa Tongg || Caterer: Promises Kept ||
More inspiration:
Gorgeous Simplicity: A September Evening Wedding
Lush Greenery and Soft White Florals Completed the Romantic Look for Amanda and Forrest's September Wedding…
Winter Weddings: Naturally Beautiful Muted Color Palettes
Simple and Elegant Autumn Wedding