Talk about a dreamy, woodsy wedding! Karen and Patricio welcomed the natural beauty of Promise Ridge in Stroudsburg, PA, on their colorful wedding day. And nothing feels more natural than floating in the river with your bouquet!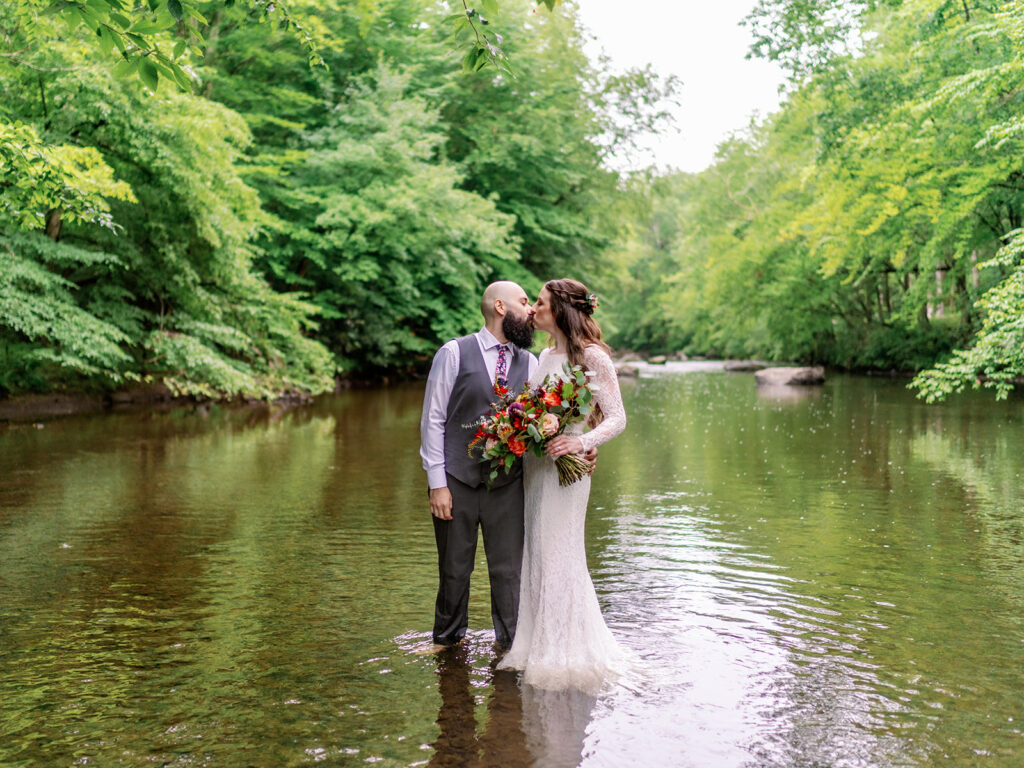 Karen's bouquet was designed with lots of texture and bold multi-petal blooms, like vibrant zinnias, ranunculus, mums, blue thistle, rudbeckia, and roses. She also wore a hair comb adorned with ranunculus and strawflower.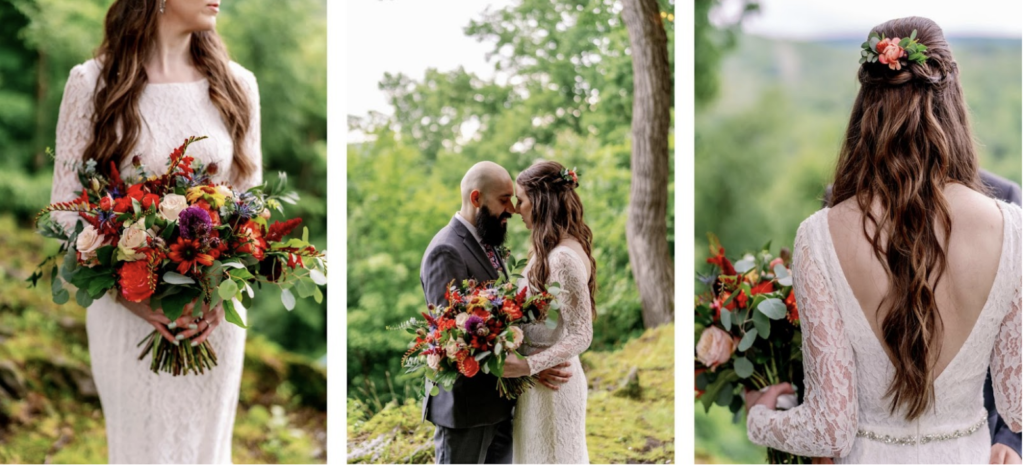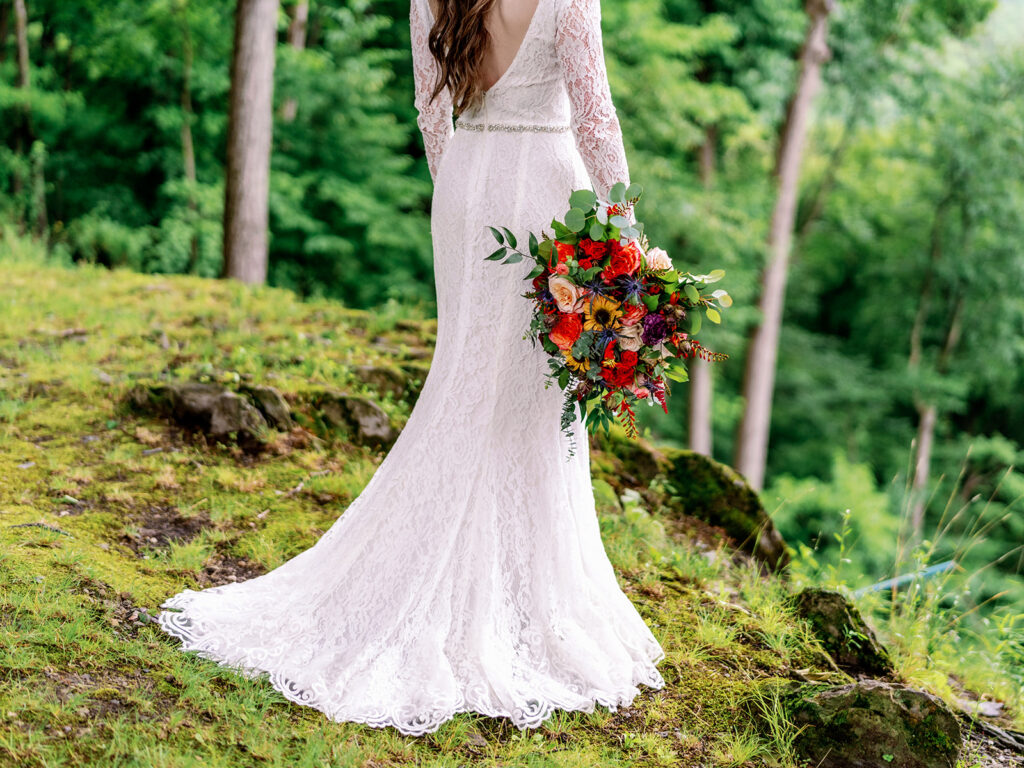 In keeping with Karen's hair comb, Patricio's boutonniere features ranunculus and strawflower, as well as other textured elements.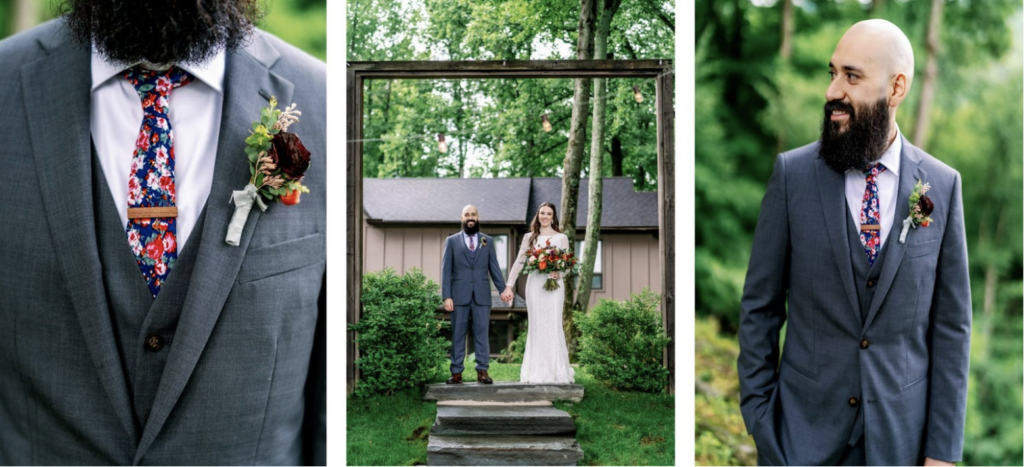 Karen and Patricio truly enjoyed every moment of their Pocono Mountains wedding. As they waded barefoot into the river, Jessica Manns Photography captured the beautiful simplicity of their union. We can't think of anything more intimate and romantic than river wedding photos, amongst the pines.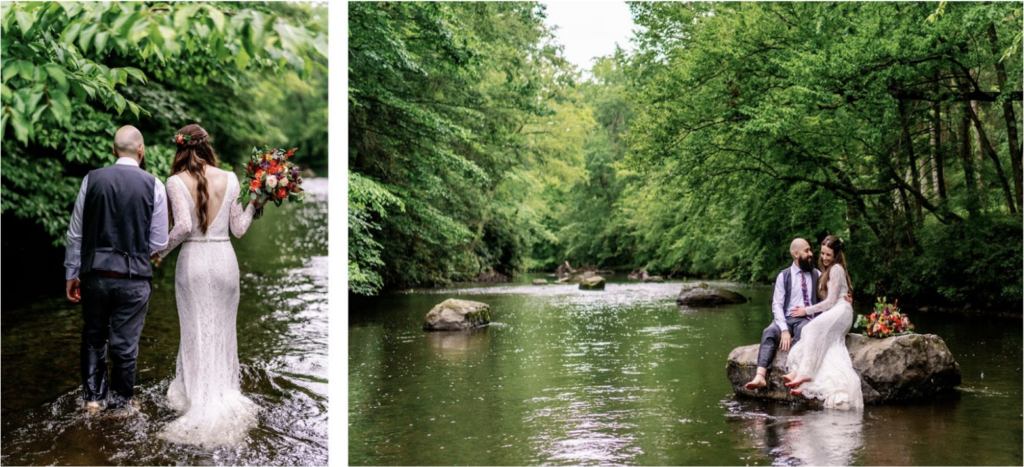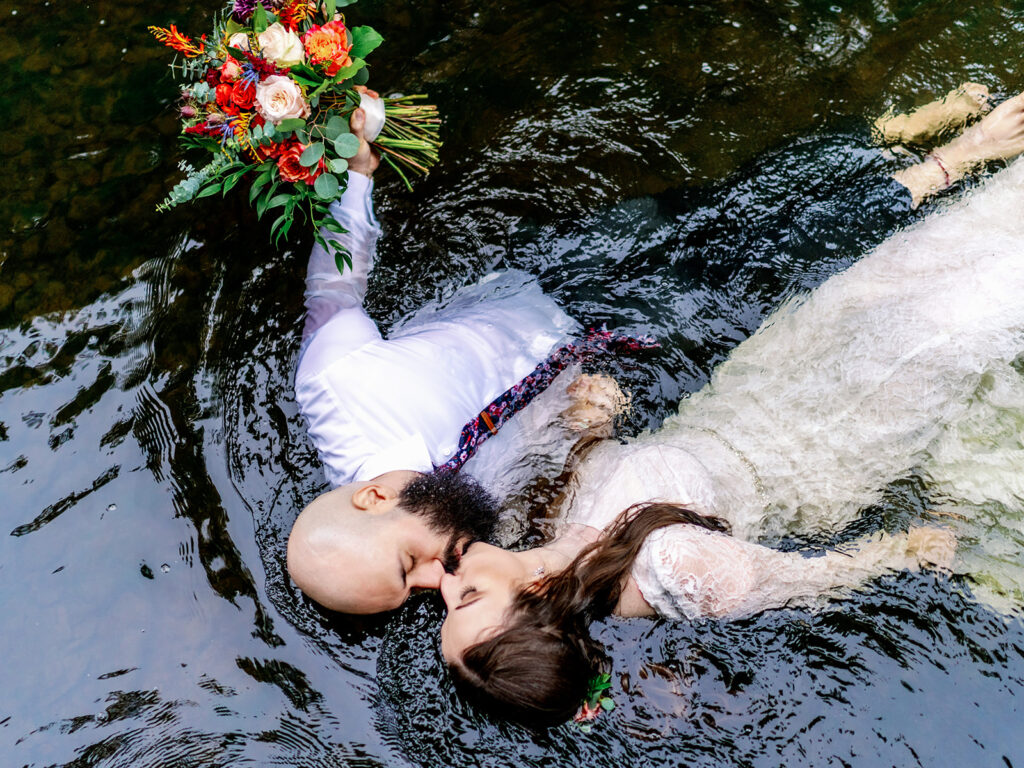 Wishing Karen and Patricio the best!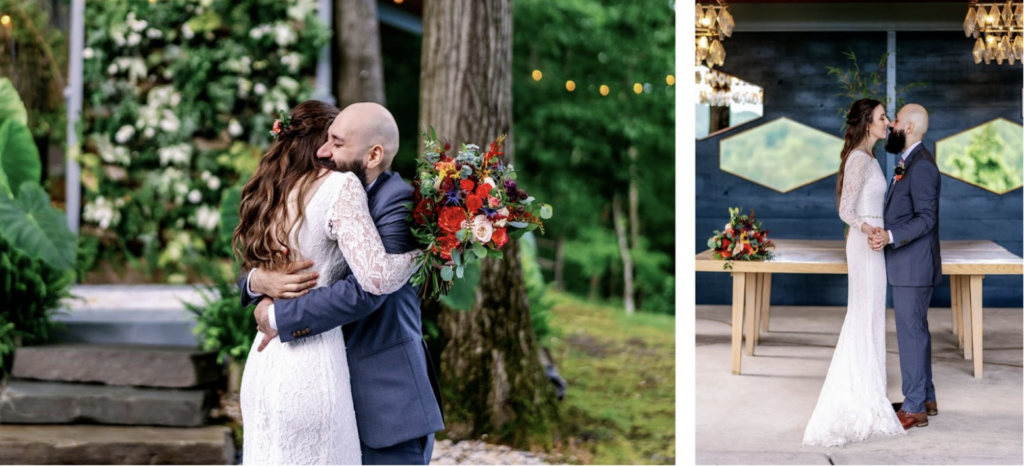 || Photography: Jessica Manns Photography || Venue: Promise Ridge || Celebrant: Alisa Tongg || Hair & Makeup: Makeup by Roxy || Music: Penn Strings ||